Kouji Shiraishi (Sadako vs. Kayako)-directed adaptation hits theaters November 15, 2019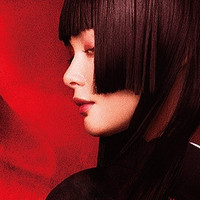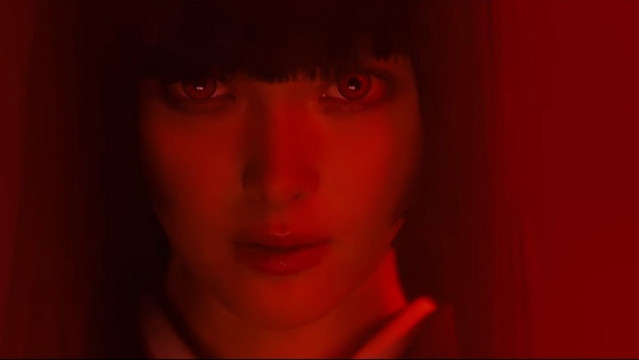 The official website for the forthcoming live-action film based on of the Jigoku Shoujo/Hell Girl horror franchise has released a poster visual and a 35-second teaser trailer introducing 21-year-old fashion model/actress Tina Tamashiro as the protagonist Ai Enma for the first time.
Tamashiro was born to an American father and a Japanese mother in Okinawa in October 1997. After winning Kodansha's "Miss iD2013 Grand Prix" in July 2012, she has been working as a professional fashion model. Meanwhile, she has also starred in several films based on popular shoujo manga, such as Wolf Girl and Black Prince (2016), P and JK (2017), Sagrada Reset (2017), and the most recent Missions of Love (2018).
"Hell Girl" live-action film poster visual with a tagline "At 00:00 am, You must not access the website.":
さらに!!
畏怖するほどに美しい…✨
【第一弾ポスタービジュアル】も解禁‼️‼️
#玉城ティナ 演じる<冥界の復讐執行人>
   閻魔あい、降臨????
   ̄ ̄ ̄ ̄ ̄ ̄ ̄ ̄ ̄ ̄
あなたの怨み、晴らします。#映画地獄少女#いっぺんしんでみる pic.twitter.com/303vAWBk5U

— 映画『地獄少女』公式 (@jigokumovie) 2019年6月30日
Teaser trailer:
46-year-old Kouji Shiraishi is attached to write and direct. He is best known for his internationally recognized horror/thriller flicks, including Noroi: The Curse (2005), Occult (2009), Cult (2013), A Record of Sweet Murder (2015), Sadako vs. Kayako (2016), and Impossibility Defense (2018). This is the second time for Tamashiro and Shiraishi to team up since Sadako vs. Kayako, in which the actress played one of the main heroines, Suzuka Takagi.
The live-action film Hell Girl is set to be released in Japan on November 15, 2019. Its plot details have not yet been revealed.
Cast:
Ai Enma: Tina Tamashiro
Hone Onna: Manami Hashimoto
Ren Ichimoku: Raiku
Wanyudo: Akaji Maro
Miho Ichikawa: Nana Mori
Haruka Nanjo: Sawa Nimura
Sanae Mikuriya: Mina Ooba (SKE48)
Kudo: Kazuki Namioka
Maki: Tomu Fujita
<都市伝説>から始まる
 ????戦 慄 の 特 報 映 像いよいよ解 禁????

主演:#玉城ティナ×監督:#白石晃士

◣◤あの伝説のアニメが完全実写化‼️◣◤
◢◥  映画『#地獄少女』      ◢◥

 11月15日(金)全国ロードショー???? pic.twitter.com/1t7mT838nZ

— 映画『地獄少女』公式 (@jigokumovie) 2019年6月30日
---
Source: Live-action film "Hell Girl" official website / Twitter
© Hell Girl Project/2019 Movie "Hell Girl" Production Committee