The comedy fantasy web novel has attracted more than 260 million views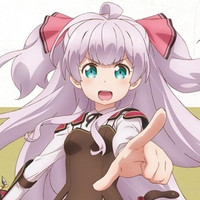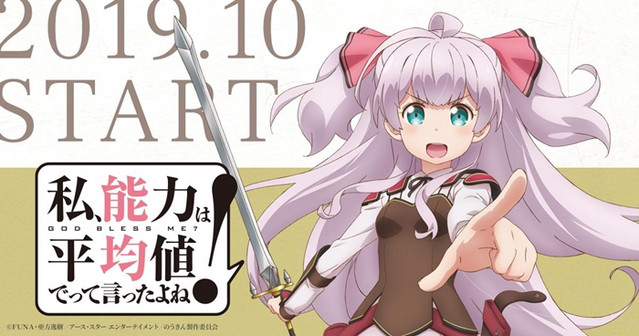 Following the initial report in February, an official website for the forthcoming TV anime adaptation of FUNA's comedy fantasy light novel series Watashi, Noryoku wa Heikinchi dette Ittayone!/Didn't I Say to Make My Abilities Average in the Next Life?! finally opened with a teaser visual of its protagonist Mile today, and announced its October 2019 premiere in Japan. Further details such as staff and voice cast will be revealed at a later date.
The novel first started its serialization in the user-generated novel publishing website Shousetsuka ni Narou in January 2016, and has attracted more than 260 million views since then. Earth Star Entertainment's light novel imprint Earth Star Novel started releasing its print edition in May of the same year. And its manga adaptation illustrated by Nekomint has been serialized in the publisher's web manga site Comic Earth Star since August 2016. The novel has released ten volumes and the manga has had three volumes so far. A total print run of the whole series has surpassed 550,000 copies.
The English editions of the novel and manga have been released by Seven Seas Entertainment in North America. the publisher introduces its story as below:
When she turns ten years old, Adele von Ascham is hit with a horrible headache–and memories of her previous life as an eighteen-year-old Japanese girl named Kurihara Misato. That life changed abruptly, however, when Misato died trying to aid a little girl and met god. During that meeting, she made an odd request and asked for average abilities in her next life. But few things–especially wishes–ever go quite as planned.
---
Teaser visual: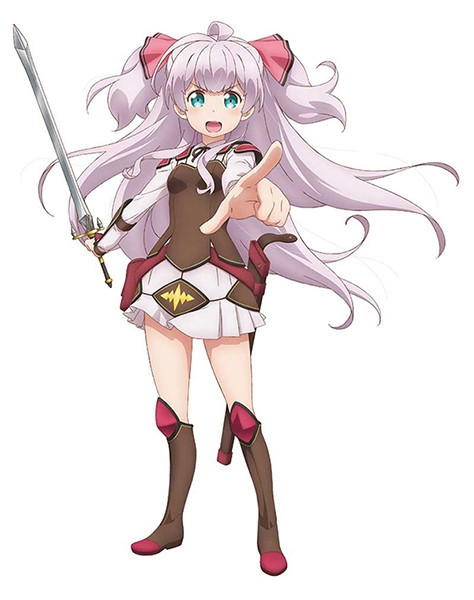 「小説家になろう」累計2億6000万PV超え!シリーズ累計55万部突破の『私、能力は平均値でって言ったよね!』、ついに2019年10月~TVアニメ放送開始決定!ティザーサイトもオープン!
原作:FUNA先生、イラスト:亜方先生からもコメント到着♪
是非お楽しみに!https://t.co/GXIEr6UCKN#のうきん pic.twitter.com/aysqcbZYAM

— TVアニメ「私、能力は平均値でって言ったよね!」公式 (@noukin_anime) 2019年7月1日
Novel 1st and 10th volume covers: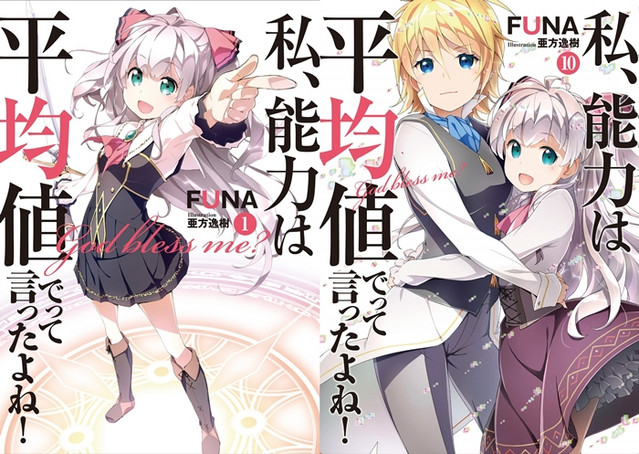 Manga 1st and 3rd volume covers: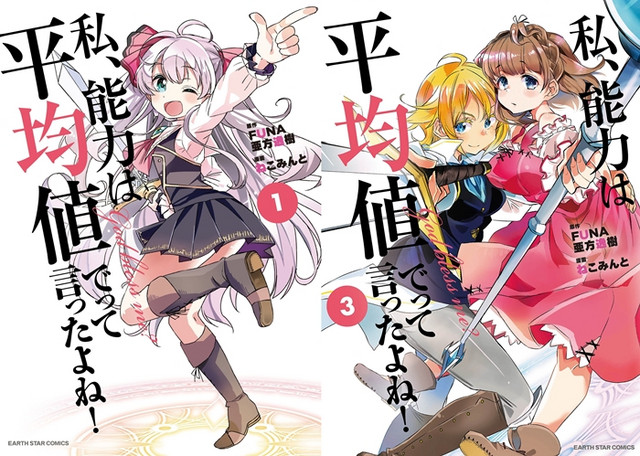 ---
Source: TV anime "Didn't I Say to Make My Abilities Average in the Next Life?!" official website / Twitter
© FUNA, Itsuki Akata / Earth Star Entertainment / Noukin Production Committee
© FUNA / Itsuki Akata
© FUNA / Itsuki Akata © Nekomint