All of the main voice cast of the 2013 TV anime are returning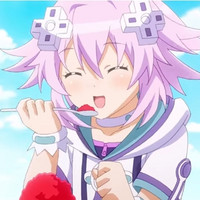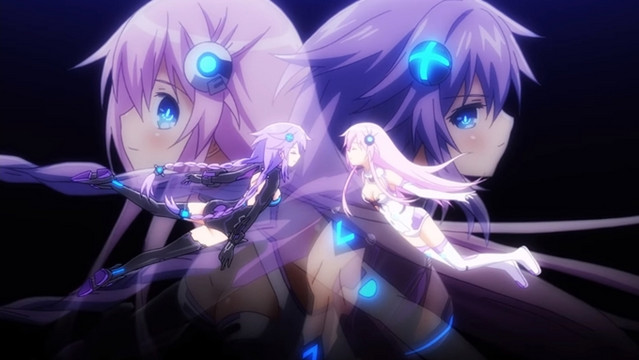 Five days prior to its streaming premiere on PlayStation Video, the official website for the anime adaptation project based on Idea Factory's Hyperdimension Neptunia video game series has posted the first six minutes of its upcoming OVA episode Nep no Natsuyasumi/Nep's Summer Vacation.
As a sequel to the 12-episode TV anime in 2013, the OVA tells the goddesses and sisters' summer vacation in the mountains, and Nepgear's mysterious encounter with another Neptune in a different dimension. It will be first streamed exclusively on PlayStation Video between July 8 and 21, then will be available on major Japanese video streaming services from July 22. Its perfect first production limited edition Blu-ray set including a scale figure is scheduled to be released in 2020.
Story:
Neptune and her friends visit "Watashi no Natsuyasumi Yama" (My Summer Vacation Mountain) filled with nature to enjoy their summer vacation. The four goddesses, who gather after a long time, are having a good time as usual. During the vacation, Nepgear and other sisters go to the mountains to wander around. After going through the stretch of a long torii (Shinto shrine archway), the sisters wander off into a different dimension. Then Nepgear meets a woman who just looks like her sister Neptune in her adult form.
PV:

In addition, a Blu-ray box set including the TV anime's 12 episode and unaired 13th episode is released today in Japan:
いっき見!いっき見!!
明日7/3(水)いよいよ発売となります「全話いっき見ブルーレイ????」
トップメニューのデザインはしっとりと落ち着いた雰囲気のこちらのデザイン???? #ネプテューヌ pic.twitter.com/NuFl6Ml5c7

— アニメ『超次元ゲイム ネプテューヌ』 (@nep_anime) 2019年7月2日
---
Source: "Hyperdimension Neptunia The Animation" official website
© 2019 Idea Factory, Compile Heart/Neptune Production Committee