The most popular girls will be featured in the next volume's bonus short stories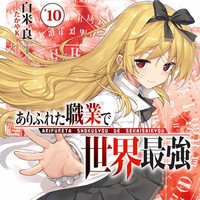 In commemoration of the broadcast of its TV anime adaptation this summer, Japanese digital bookstore BOOK☆WALKER has started conducting an online poll to choose the most popular heroine in Ryo Shirakome's fantasy light novel series Arifureta: From Commonplace to World's Strongest from today. The poll has also simultaneously started on BOOK☆WALKER Global Store that has distributed the novel's English edition.
The voting will open until July 31 at 23:59 (JST)/July 31 at 07:59 (PST), and you can vote for your favorite heroine only once during the voting period. If you have purchased at least one volume of the novel series (manga adaptations are excluded) by the deadline, your vote is worth 5 points. If you have not purchased any volumes, your vote is worth one point.
Its result will be reported in late August, and the most voted girls on each store will be featured in the bonus short stories to be included in the BOOK☆WALKER limited Japanese/English edition of the novel's next 11th volume.
(´・ω・`)。o0(…投票おまちしてますー!)

アニメ放映開始記念!日米同時開催『#ありふれた職業で世界最強』ヒロイン人気投票 https://t.co/R1mh3Zg3gt @PRTIMES_JPさんから

— 電子書籍 BOOK☆WALKER【公式】 (@BOOK_WALKER) 2019年7月4日
---
The novel series featuring illustrations by Takaya-ki has been published from Overlap's light novel imprint Overlap Bunko since June 2015, and has printed 2.5 million copies (including both print and digital) in Japan.
Novel 1st and 10th volume covers: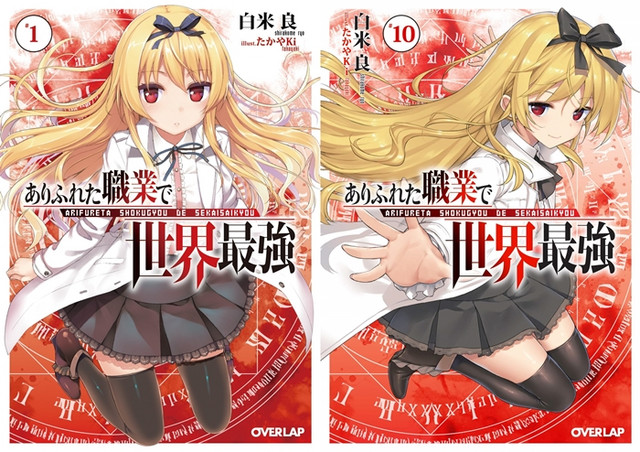 ---
Source: BOOK☆WALKER press release
(C) 2015 Ryo Shirakome Illustrations Copyright (C) 2015 Takaya-ki