If It's for My Daughter, I'd Even Defeat a Demon Lord, more Yamishibai, and Symphogear XV are also on the way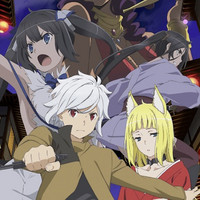 Crunchyroll's Summer 2019 anime simulcast season is upon us, so it's time for more announcements! The latest additions include Is It Wrong to Try to Pick Up Girls in a Dungeon? II, If It's for My Daughter, I'd Even Defeat a Demon Lord, and Yamishibai: Japanese Ghost Stories 7, as well as timing and territory details for the previously announced Symphogear XV simulcast.
Is It Wrong to Try to Pick Up Girls in a Dungeon? II
Launch Time: July 12 at 9:00am PT
Territories: TBA
Synopsis:
Bell and Hestia are back in action! As they struggle to prove the strength of their Familia, Bell completes a task that moves him up in the rankings — but as a result, he soon finds himself the subject of scrutiny he never saw coming…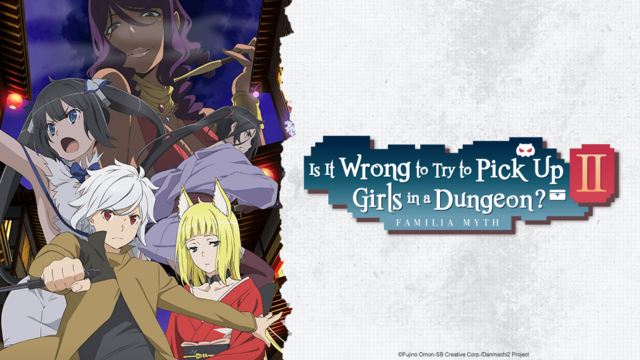 If It's For My Daughter, I'd Even Defeat a Demon Lord
Launch Time: July 4 at 9:00am PT
Territories: Worldwide except for Asia
Synopsis:
Dale is a well-known and highly skilled adventurer despite being so young. One day, he's on a quest and goes deep into the woods and finds a little devil girl named Latina, who is just skin and bones.
Latina is branded with the mark of a sinner, but Dale decides he can't just leave Latina there and decides to become her guardian.
Thinking to himself, "Latina is too cute, I don't want to work," he ends up doting over her before he even realizes it.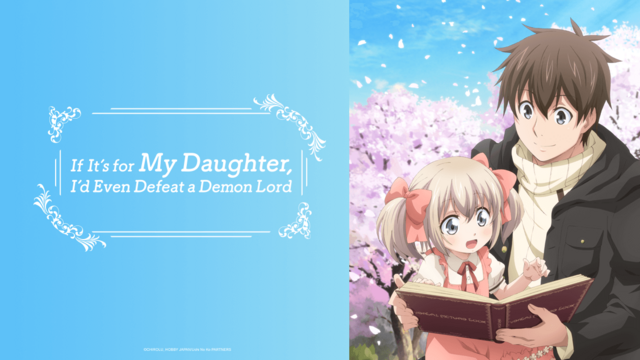 Yamishibai: Japanese Ghost Stories 7
Launch Time: July 7 at 12:30pm PT
Territories: Worldwide except for Asia
Synopsis:
This short-form horror series uses the classic "paper drama" storytelling style to present some of Japan's most bizarre urban legends in a modern anime format.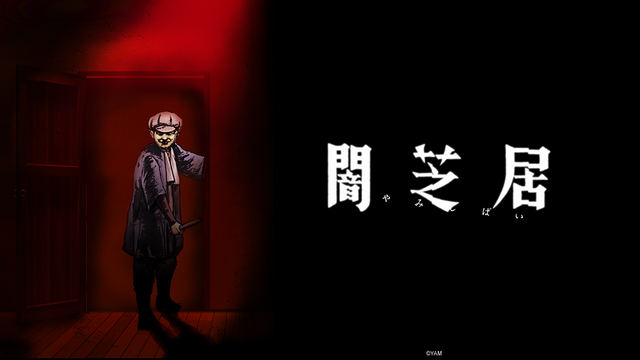 Launch Time: July 6 at 11:00am PT
Territories: Worldwide except for Asia
Symphogear XV synopsis:
Adam Weishaupt, the first humanoid, who tried to use the power of the Gods to destroy the Gods themselves, was defeated by the Symphogears which were transmuted by the Lapis Philosophicus, the ideal power source that St. Germain and her allies sought.
The ancient conspiracy of the Bavarian Illuminati collapsed, and its survivors were hunted by the worlds' governments.
But...
It wasn't just the Bavarian Illuminati that was pushed to the brink.
The former superpower of America was criticized for its reflection of reaction weapons towards Japan, and isolated from international society.
As the threat of a new war on a planetary scale began to rise, swift political resolution was required, but complex international politics prevented any decisive action from occurring.
Japan, the victim in the incident, made superficial attempts to repair its relationships with America, but no real progress was made, and the ultimate fate of the world remained unknown.
And there was tension to be found in another place as well.
Inside the gondola of a Ferris wheel that overlooked the city's most famous landmarks, a popular date spot, sat two students from Lydian Private Music Academy: Miku Kohinata and Hibiki Tachibana.
The taiyaki in their hands was filled with shiratama, and was incredibly delicious. The filling had just the right amount of sweetness, and was the perfect mixture of egg and sugar.
But still, there was a tension between them, a tension that arose from a question that Miku had casually asked Hibiki.
As Hibiki fumbled for an answer, what lay inside her heart?
All the stories that began in the past and were woven towards the present gather inside XV.
The battle for the relics remains in eternal midsummer.
The songs of the girls give off a shining light, as they sing on the stage of the bursting surface of a lake.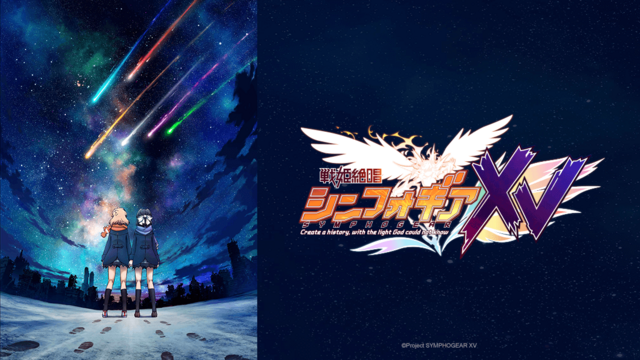 Launch Time: Coming soon
Territories: Worldwide except for Asia
Symphogear AXZ synopsis:
Several weeks after stopping the alchemist Carol's "World Dissection Plan", an event that would later come to be known as the "Magical Girl Incident", Tachibana Hibiki was on the verge of losing the battle to her greatest foe yet: Summer Homework, the merciless fate that awaits every student.
How did this happen?
Facing absolute despair, Hibiki looks back on how she came to be here.
She went to the sea.
She went to the mountains.
She told herself she needed to spend time with her new friends, and went to summer festivals, mouth agape like an idiot as she watched the night fireworks. For Obon she left the dorms and returned to her home in Chiba, happy to see her family once more.
"The whole family's together, so let's make stew!"
It was midsummer, not stew season, but her father was so happy to see her that he insisted they have stew for dinner anyway.
Not long ago, she'd been forced to use the Symphogear as part of a supernatural battle, but as a result, she felt like she'd learned a little about the world. Her teacher had always told her that her handwriting looked like hieroglyphics, and now she finally knew what they were, and that her teacher was exaggerating. Her daily life was more fulfilled than it ever had been before. "Your life's finally turned into something out of a late-night anime," one of her friends said. She didn't know what that meant, but she could tell it was a good thing, and it made her happy. She wished these days could continue forever... But now, the time had come to pay the price for all this happiness. It was nearing the end of summer break, on a school day. A new battle was about to begin for Tachibana Hibiki.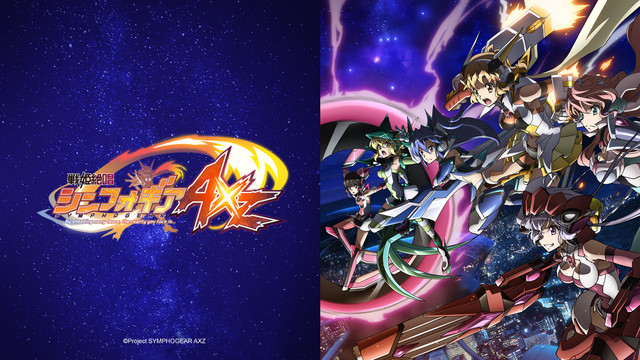 -------
Joseph Luster is the Games and Web editor at Otaku USA Magazine. You can read his webcomic, BIG DUMB FIGHTING IDIOTS at subhumanzoids. Follow him on Twitter @Moldilox.