His highly anticipated new film will open in Japan on July 19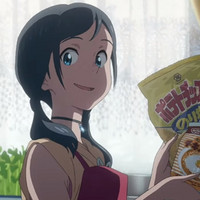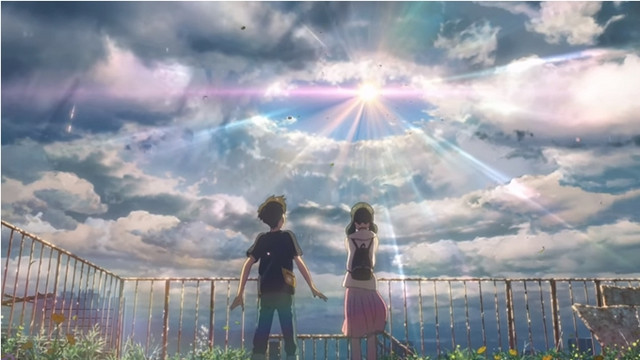 During the final stage of production, director Makoto Shinkai managed to attend the press conference for his latest feature film Tenki no Ko/Weathering With You held at Tokyo Midtown Hall on July 2, along with the voice cast and soundtrack composer RADWIMPS.
According to the report on Mantan Web, he was full of confidence on his new film. "As a big-budget entertainment film, I want to do something that is absolutely fun and does not cause a loss," then he revealed, "Based on that, I think this is a film that might divide the audience's opinions. I am doing things that are diffrent from the people can agree as a classic story. This is the film that asks the audience, 'What would you do?'"
Meanwhile, he praised the film's two main voice cast members, 18-year-old Kotaro Daigo (Hodaka Morishima) and 17-year-old Nana Mori (Hina Amano). "They have wonderful voices to listen to, which can make you think that they are the boy and the girl you want to support. Since the audition with 2,000 participants, they have delivered their hand raising-like voices, like 'Look at me!' They showed great performances that convinced us that these two were here for this film."
Tenki no Ko/Weathering With You will open in Japan on July 19, 2019, then will be also released in 140 countries/regions around the world in near future.
新海誠:新作「天気の子」は賛否両論の作品? 「王道の物語とは違う…」 https://t.co/Zr7kmJo57B

— MANTANWEB (まんたんウェブ) (@mantanweb) 2019年7月2日
"Weather Report" edition special PV:
Latest poster visual: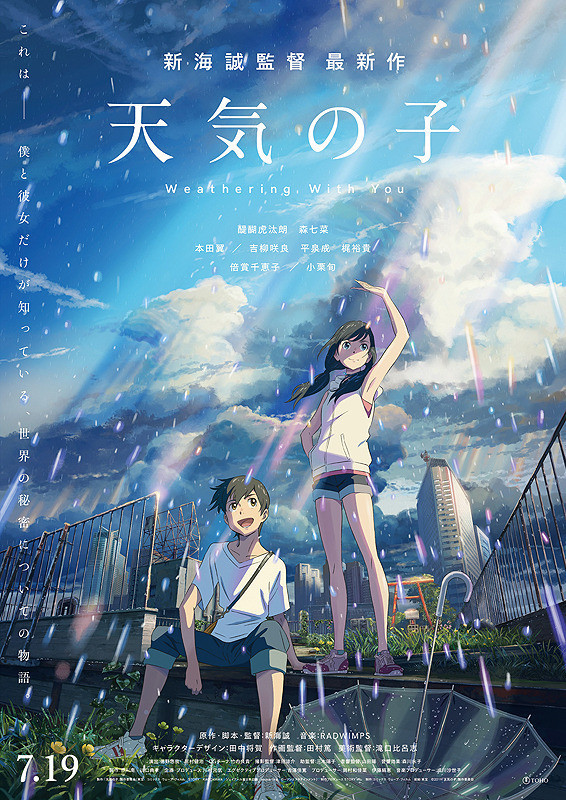 ---
Source: Mantan Web
(C)2019 "Tenki no Ko" Production Committee