Internationally acclaimed illustrator Yoshitaka Amano (Final Fantasy) serves as character designer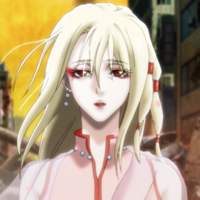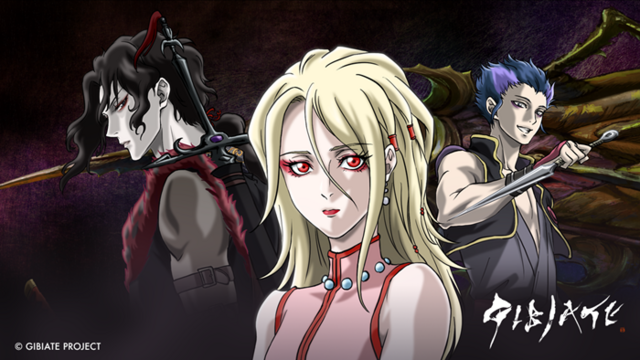 GIBIATE PPOJECT is a Japanese-themed project produced by Japanese legendary creators, which was launched in October 2018 with a slogan "Create the work by world-class standard from the beginning." Its members includes: Yoshitaka Amano (character designer), Naoki Serizawa (monster designer), Yuzo Koshiro (music composer), and Yoshida Brothers (music performers). It is the first anime character design work for Amano in ten years since the 2009 TV special Jungle Emperor: Courage Changes the Future.
The project revealed a first two-minute PV for GIBIATE The Animation at the closing ceremony of Anime Expo 2019 on July 7, and also announced the anime is scheduled to be aired in Japan in the summer of 2020. Other staff for the anime will be announced at a later date.
"GIBIATE The Animation" PV:
GIBIATE PROJECT
At the core of this project, the production of animated GIBIATE will be started soon!
Please enjoy our world premiere trailer released at ANIME EXPO 2019 in Los Angeles.https://t.co/GBGpMF7mMR#GIBIATE pic.twitter.com/AymMjRUpfS

— GIBIATE PROJECT (@gibiateproject) 2019年7月8日
PV Staff:
Character Designer: Yoshitaka Amano
Monster Designer: Naoki Serizawa
Music Composer: Yuzo Koshiro
Music Performers: Yoshida Brothers
Executive Producer and Original Story: Ryo Aoki
"GIBIATE The Animation" introduction:
In 2030, Japan. A virus has infected humans throughout the world. Infected people turn into different forms of monsters based on their ages, sexes and races. The virus is named 'Gibia' - after being rich in variety like gibia.
Just then, a pair of samurai and ninja appeared in such a blighted wasteland of Japan. They both traveled from the early Edo period, fighting together with help from a doctor who tries to find cure for Gibia. Facing ceaseless attacks from Gibias, and outlaws that attack travelers for food, they start the dangerous journey with enemies all around.
---
Yoshitaka Amano's character design sketches:
Kanzaki Sensui: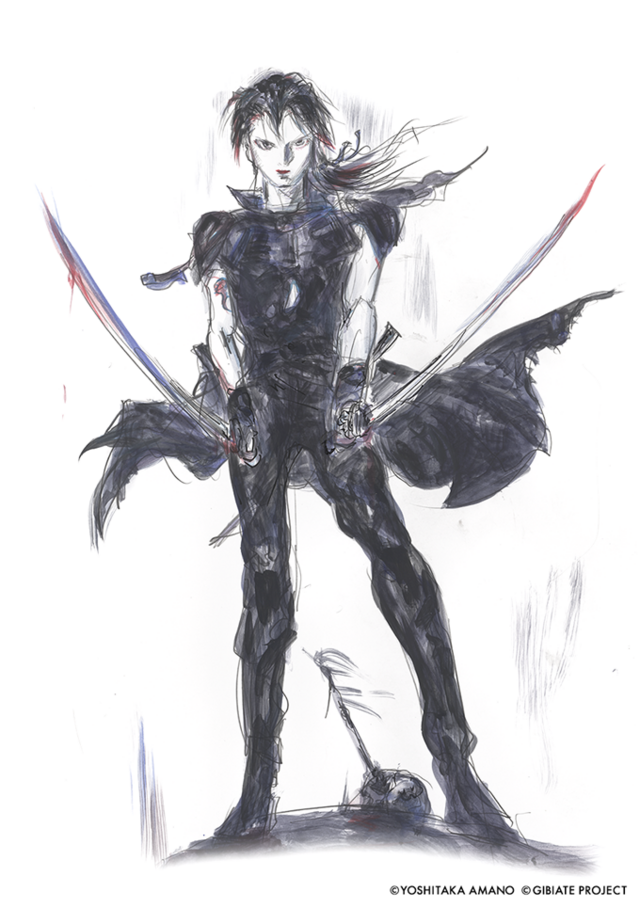 Kathleen: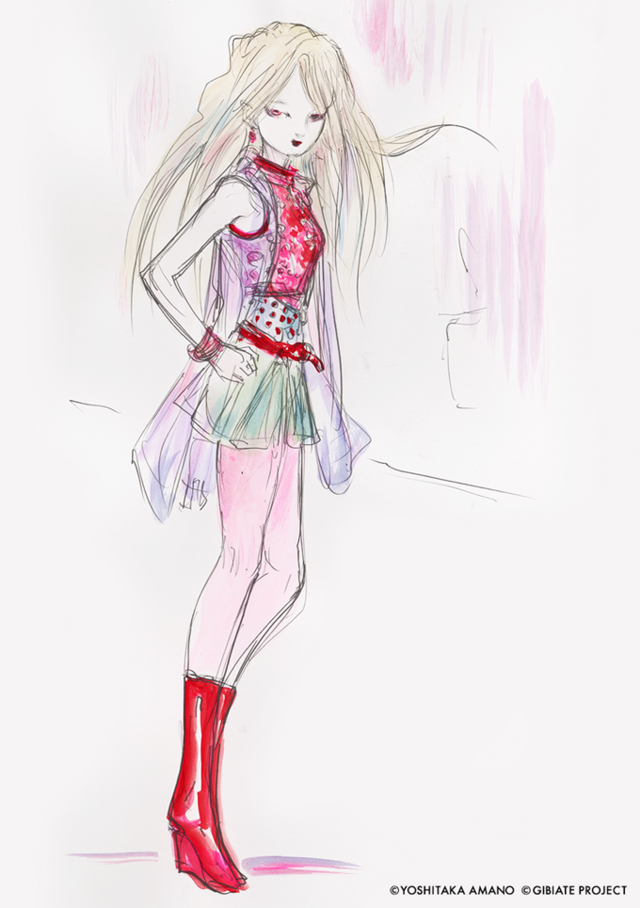 Sanada Kenroku: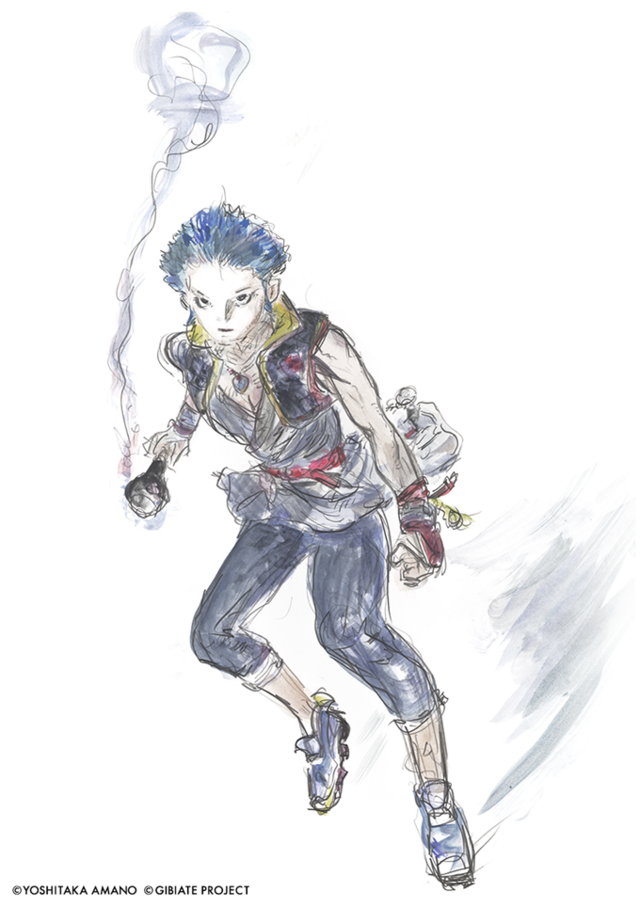 Yoshitaka Amano: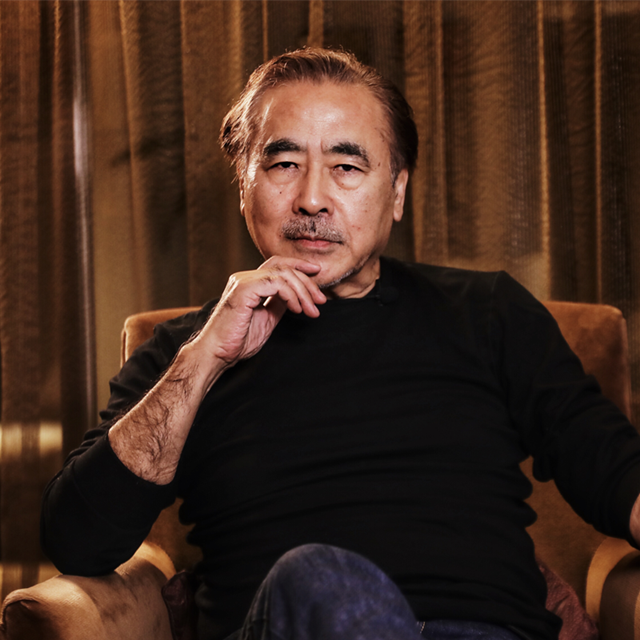 ---
Source: "GIBIATE PROJECT" Production Committee press releasee
© "GIBIATE PROJECT" Production Committee