Masayuki Sakoi (SAO Alternative Gun Gale Online) is attached to direct at WHITE FOX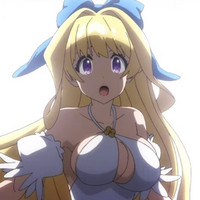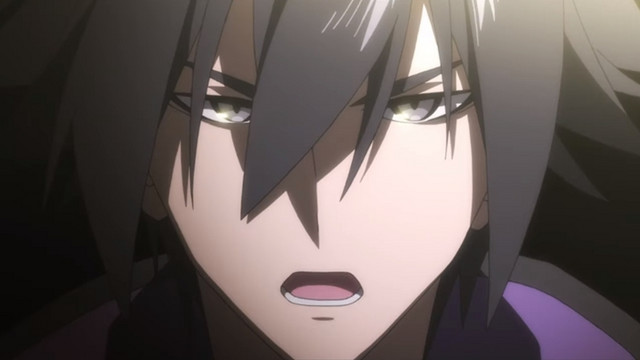 The official website for Shincho Yusha: Kono Yusha ga Ore TUEEE Kuse ni Shincho Sugiru (Cautious Hero: This Hero is Invincible but "Too Cautious"), the forthcoming TV anime adaptation of Light Tuchihi's comedy fantasy light novel, has posted a 75-second teaser PV to introduce its two main VAs: Yuichiro Umehara as Seiya Ryuguin and Aki Toyosaki as Ristarte.
【メインキャスト発表】#慎重勇者 ティザーPVの公開に合わせ、2名のメインキャストが発表です。

慎重すぎる勇者・竜宮院聖哉役は、#梅原裕一郎 さんに決定!

聖哉を召喚し、難度Sの世界"ゲアブランデ"救済を目指す新米女神・リスタルテ役は、#豊崎愛生 さんに決定!https://t.co/Uw0WqS2dIZ pic.twitter.com/NZUWceIHhV

— TVアニメ「慎重勇者」公式 (@shincho_yusha) 2019年7月8日
The TV anime is directed by Masayuki Sakoi (Sword Art Online Alternative Gun Gale Online), alongside series composition writer/screenplay writer Kenta Inohara (The Saga of Tanya the Evil) and character designer Mai Toda (Matoi the Sacred Slayer). The WHITE FOX (Re:Zero − Starting Life in Another World)-animated adaptation is set to premiere in October 2019.
Key visual: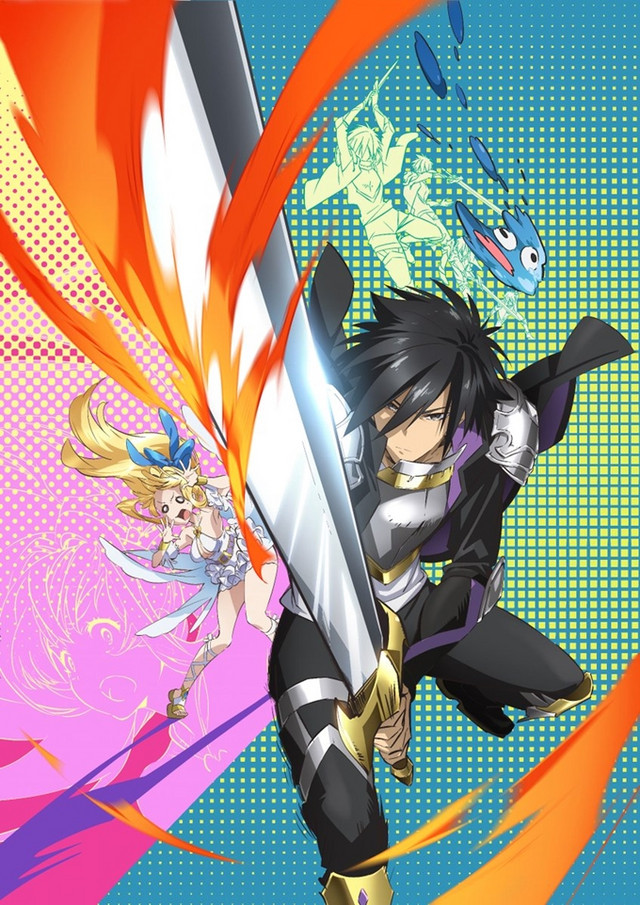 ---
Light Tuchihi's original novel series Kono Yusha ga Ore TUEEE Kuse ni Shincho Sugiru has been posted on KADOKAWA's user-generated novel publishing website Kakuyomu since June 2016, then its print edition with illustrations by Saori Toyota (The Legend of the Legendary Heroes) has been also released by the publisher since February of the following year. So far five volumes have been available in Japan.
Synopsis:
The spoiled rookie goddess Ristarte takes charge of salvation of a super hard mode world. She successfully summons a hero named Seiya Ryuguin who has a cheating-level status, but he is incredibly cautious...? When he buys his armors, "I want three. One to wear, one for spare, and one for spare when the spare is gone." In addition to keeping a massive amount of the stocks of items, he stays in his room for weight training until he reaches his maximum level. And even when he fights against a slime, he is cautious enough to use his full power.
Novel 1st and 5th volume covers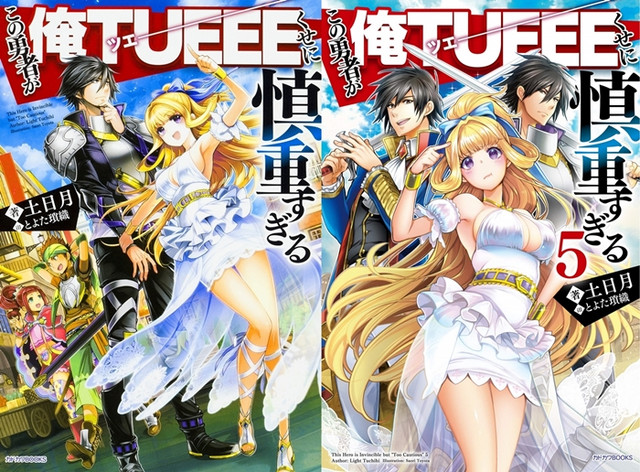 ---
Source: "Shincho Yusha: Kono Yuusha ga Ore TUEEE Kuse ni Shincho Sugiru" TV anime official website / Twitter
© Light Tuchihi, Saori Toyota/KADOKAWA/Shincho Yusha production Committee