4,322 photos from 56 countries were submitted to its web preliminary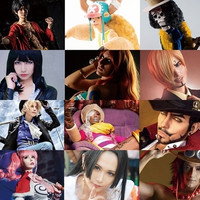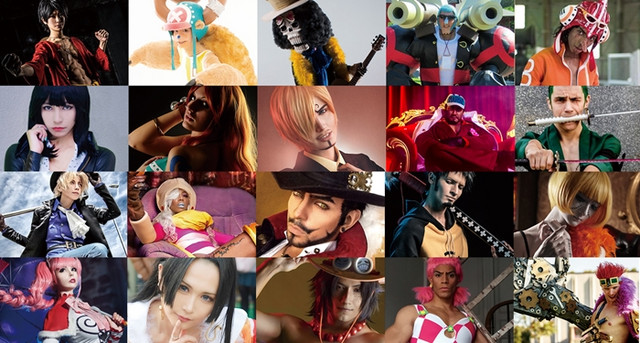 Executive Committee of the World Cosplay Summit announced the 20 finalists for "One Piece Cosplay King Grand Prix." The memorial cosplay contest has been held worldwide to celebrate the One Piece TV anime series 20th anniversary.
Its web preliminary was held between January 7 and March 30, 2019, and 4,322 cosplay photos from 56 countries were submitted. They were narrowed to 150 in the first selection, then to 60 in the second. Finally, the 20 finalists have gotten the tickets to the final round to be held at the Oasis 21 Stage during the World Cosplay Summit 2019 in Nagoya on August 3, and only one cosplayer will be chosen as the Grand Prix champion.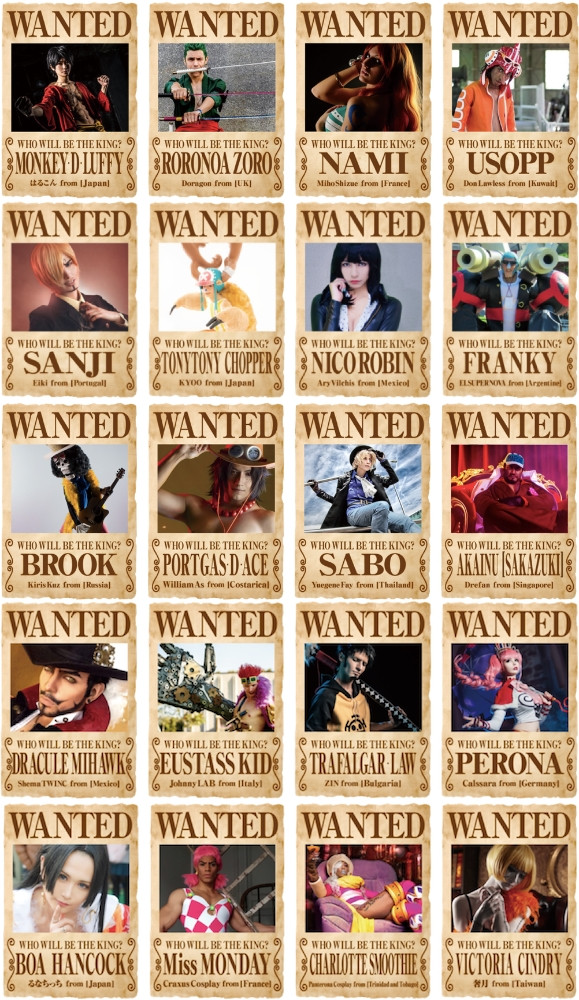 ---
The 20 finalists' individual photos are now available on the event's official Twitter. You can vote for your favorite cosplayer by pushing "Like" or retweeting the post, and the points they get will be added to the final round's judgement.
【ワンピース コスプレキンググランプリ】
あなたも審査員????
応援したいファイナルリストに投票しよう????
みんなの投票でポイントが加算‼️
投票方法は「いいね!」もしくは「RT」で完了????

エントリー名:はるこん
国名:日本????????#opcosplayking #コスサミ
このコスプレイヤーを応援する????&RT↓ pic.twitter.com/HKkAJpae0N

— ????ONE PIECE COSPLAYKING GRANDPRIX???? (@op_cosplayking) 2019年7月8日
【ワンピース コスプレキンググランプリ】
あなたも審査員????
応援したいファイナルリストに投票しよう????
みんなの投票でポイントが加算‼️
投票方法は「いいね!」もしくは「RT」で完了????

エントリー名:KYOO
国名:日本????????#opcosplayking #コスサミ
このコスプレイヤーを応援する????&RT↓ pic.twitter.com/qgNynnB1X0

— ????ONE PIECE COSPLAYKING GRANDPRIX???? (@op_cosplayking) 2019年7月8日
【ワンピース コスプレキンググランプリ】
あなたも審査員????
応援したいファイナルリストに投票しよう????
みんなの投票でポイントが加算‼️
投票方法は「いいね!」もしくは「RT」で完了????

エントリー名:るなちっち
国名:日本????????#opcosplayking #コスサミ
このコスプレイヤーを応援する????&RT↓ pic.twitter.com/4xZV3J5t5M

— ????ONE PIECE COSPLAYKING GRANDPRIX???? (@op_cosplayking) 2019年7月8日
【ワンピース コスプレキンググランプリ】
あなたも審査員????
応援したいファイナルリストに投票しよう????
みんなの投票でポイントが加算‼️
投票方法は「いいね!」もしくは「RT」で完了????

エントリー名:Doragon
国名:イギリス????????#opcosplayking #コスサミ
このコスプレイヤーを応援する????&RT↓ pic.twitter.com/9pQKawQv6K

— ????ONE PIECE COSPLAYKING GRANDPRIX???? (@op_cosplayking) 2019年7月8日
【ワンピース コスプレキンググランプリ】
あなたも審査員????
応援したいファイナルリストに投票しよう????
みんなの投票でポイントが加算‼️
投票方法は「いいね!」もしくは「RT」で完了????

エントリー名:Miho Shizue
国名:フランス????????#opcosplayking #コスサミ
このコスプレイヤーを応援する????&RT↓ pic.twitter.com/NOVAfShnRf

— ????ONE PIECE COSPLAYKING GRANDPRIX???? (@op_cosplayking) 2019年7月8日
【ワンピース コスプレキンググランプリ】
あなたも審査員????
応援したいファイナルリストに投票しよう????
みんなの投票でポイントが加算‼️
投票方法は「いいね!」もしくは「RT」で完了????

エントリー名:Eiki
国名:ポルトガル????????#opcosplayking #コスサミ
このコスプレイヤーを応援する????&RT↓ pic.twitter.com/x1I5RWMYrh

— ????ONE PIECE COSPLAYKING GRANDPRIX???? (@op_cosplayking) 2019年7月8日
【ワンピース コスプレキンググランプリ】
あなたも審査員????
応援したいファイナルリストに投票しよう????
みんなの投票でポイントが加算‼️
投票方法は「いいね!」もしくは「RT」で完了????

エントリー名:Ary Vilchis
国名:メキシコ????????#opcosplayking #コスサミ
このコスプレイヤーを応援する????&RT↓ pic.twitter.com/mnFPusKtF7

— ????ONE PIECE COSPLAYKING GRANDPRIX???? (@op_cosplayking) 2019年7月8日
【ワンピース コスプレキンググランプリ】
あなたも審査員????
応援したいファイナルリストに投票しよう????
みんなの投票でポイントが加算‼️
投票方法は「いいね!」もしくは「RT」で完了????
エントリー名:Don Lawless
国名:クウェート????????#opcosplayking #コスサミ
このコスプレイヤーを応援する????&RT↓ pic.twitter.com/B5oImjzuqq

— ????ONE PIECE COSPLAYKING GRANDPRIX???? (@op_cosplayking) 2019年7月8日
【ワンピース コスプレキンググランプリ】
あなたも審査員????
応援したいファイナルリストに投票しよう????
みんなの投票でポイントが加算‼️
投票方法は「いいね」もしくは「RT」で完了????
エントリー名:EL SUPERNOVA
国名:アルゼンチン#opcosplayking #コスサミ
このコスプレイヤーを応援する????&RT↓ pic.twitter.com/QLg2J5DNyL

— ????ONE PIECE COSPLAYKING GRANDPRIX???? (@op_cosplayking) 2019年7月8日
【ワンピース コスプレキンググランプリ】
あなたも審査員????
応援したいファイナルリストに投票しよう????
みんなの投票でポイントが加算‼️
投票方法は「いいね!」もしくは「RT」で完了????

エントリー名:Kris Kuz
国名:ロシア????????#opcosplayking #コスサミ
このコスプレイヤーを応援する????&RT↓ pic.twitter.com/9WC198Okhr

— ????ONE PIECE COSPLAYKING GRANDPRIX???? (@op_cosplayking) 2019年7月8日
【ワンピース コスプレキンググランプリ】
あなたも審査員????
ファイナルリストに投票しよう????
みんなの投票でポイントが加算‼️
投票方法は「いいね!」もしくは「RT」で完了????

エントリー名:Panterona
国名:トリニダード・トバゴ#opcosplayking #コスサミ
このコスプレイヤーを応援する????&RT↓ pic.twitter.com/cfn9PshOWp

— ????ONE PIECE COSPLAYKING GRANDPRIX???? (@op_cosplayking) 2019年7月8日
【ワンピース コスプレキンググランプリ】
あなたも審査員????
応援したいファイナルリストに投票しよう????
みんなの投票でポイントが加算‼️
投票方法は「いいね!」もしくは「RT」で完了????

エントリー名:Twin Cosplay
国名:メキシコ????????#opcosplayking #コスサミ
このコスプレイヤーを応援する????&RT↓ pic.twitter.com/dafvvSTQ4C

— ????ONE PIECE COSPLAYKING GRANDPRIX???? (@op_cosplayking) 2019年7月8日
【ワンピース コスプレキンググランプリ】
あなたも審査員????
応援したいファイナルリストに投票しよう????
みんなの投票でポイントが加算‼️
投票方法は「いいね!」もしくは「RT」で完了????

エントリー名:ZIN
国名:ブルガリア????????#opcosplayking #コスサミ
このコスプレイヤーを応援する????&RT↓ pic.twitter.com/lZm15rN5Yp

— ????ONE PIECE COSPLAYKING GRANDPRIX???? (@op_cosplayking) 2019年7月8日
【ワンピース コスプレキンググランプリ】
あなたも審査員????
応援したいファイナルリストに投票しよう????
みんなの投票でポイントが加算‼️
投票方法は「いいね!」もしくは「RT」で完了????

エントリー名:奢月 (She Yueh)
国名:台湾#opcosplayking #コスサミ
このコスプレイヤーを応援する????&RT↓ pic.twitter.com/V3hEklBRap

— ????ONE PIECE COSPLAYKING GRANDPRIX???? (@op_cosplayking) 2019年7月8日
【ワンピース コスプレキンググランプリ】
あなたも審査員????
応援したいファイナルリストに投票しよう????
みんなの投票でポイントが加算‼️
投票方法は「いいね!」もしくは「RT」で完了????

エントリー名:Calssara
国名:ドイツ????????#opcosplayking #コスサミ
このコスプレイヤーを応援する????&RT↓ pic.twitter.com/Ft75lZjJBY

— ????ONE PIECE COSPLAYKING GRANDPRIX???? (@op_cosplayking) 2019年7月8日
【ワンピース コスプレキンググランプリ】
あなたも審査員????
応援したいファイナルリストに投票しよう????
みんなの投票でポイントが加算‼️
投票方法は「いいね!」もしくは「RT」で完了????

エントリー名:William As
国名:コスタリカ#opcosplayking #コスサミ
このコスプレイヤーを応援する????&RT↓ pic.twitter.com/sQp7120UPe

— ????ONE PIECE COSPLAYKING GRANDPRIX???? (@op_cosplayking) 2019年7月8日
【ワンピース コスプレキンググランプリ】
あなたも審査員????
応援したいファイナルリストに投票しよう????
みんなの投票でポイントが加算‼️
投票方法は「いいね!」もしくは「RT」で完了????

エントリー名:Craxus Cosplay
国名:フランス#opcosplayking #コスサミ
このコスプレイヤーを応援する????&RT↓ pic.twitter.com/m22m6zYC0t

— ????ONE PIECE COSPLAYKING GRANDPRIX???? (@op_cosplayking) 2019年7月8日
【ワンピース コスプレキンググランプリ】
あなたも審査員????
応援したいファイナルリストに投票しよう????
みんなの投票でポイントが加算‼️
投票方法は「いいね!」もしくは「RT」で完了????

エントリー名:Johnny LAB
国名:イタリア????????#opcosplayking #コスサミ
このコスプレイヤーを応援する????&RT↓ pic.twitter.com/8ZG8XfFAkq

— ????ONE PIECE COSPLAYKING GRANDPRIX???? (@op_cosplayking) 2019年7月8日
【ワンピース コスプレキンググランプリ】
あなたも審査員????
応援したいファイナルリストに投票しよう????
みんなの投票でポイントが加算‼️
投票方法は「いいね!」もしくは「RT」で完了????

エントリー名:Yuegene Fay
国名:タイ????????#opcosplayking #コスサミ
このコスプレイヤーを応援する????&RT↓ pic.twitter.com/i6a2OzFvlr

— ????ONE PIECE COSPLAYKING GRANDPRIX???? (@op_cosplayking) 2019年7月8日
【ワンピース コスプレキンググランプリ】
あなたも審査員????
応援したいファイナルリストに投票しよう????
みんなの投票でポイントが加算‼️
投票方法は「いいね!」もしくは「RT」で完了????

エントリー名:Drefan
国名:シンガポール????????#opcosplayking #コスサミ
このコスプレイヤーを応援する????&RT↓ pic.twitter.com/KsMlS9XTmD

— ????ONE PIECE COSPLAYKING GRANDPRIX???? (@op_cosplayking) 2019年7月8日
---
"One Piece Cosplay King Grand Prix" judges:
Toshio Furukawa (the voice of Portgas D. Ace)
Toru Furuya (the voice of Sabo)
Hiroshi Kitadani (TV anime theme song singer)
Takuma Naito (Weekly Shonen Jump editorial staff)
Natsuko Tateishi (Toei Animation)
Tokumaru Oguri (World Cosplay Summit Executive Chairman)
Toshio Furukawa/Toru Furuya: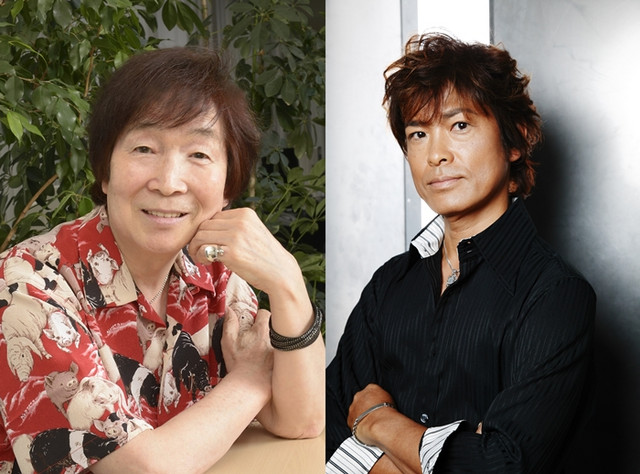 Kitadani will also perform on the stage: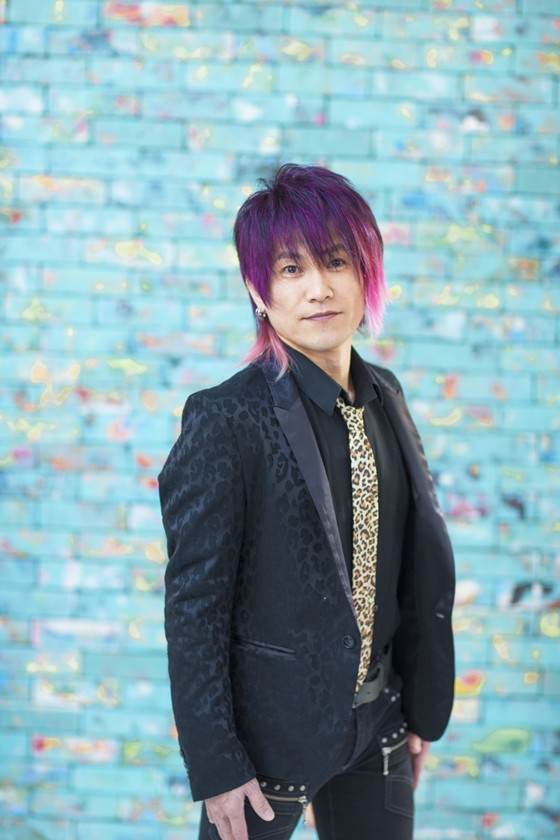 "One Piece Cosplay King Grand Prix" key visual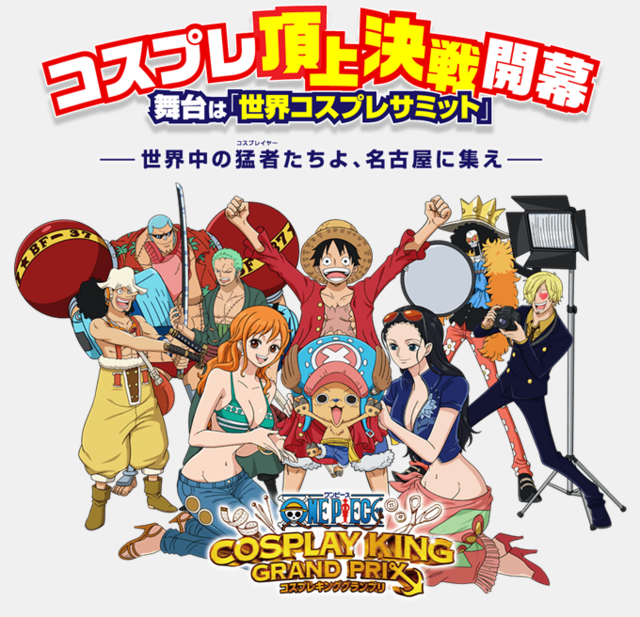 More information in English can be found at:
http://worldcosplaysummit.jp/opcosplayking/en/index.html
---
Source: World Cosplay Summit press release
(C)Eiichiro Oda/SHUEISHA, Fuji TV, Toei Animation