Toru Kitahata (Hinako Note)-directed romance comedy is set to premiere in 2020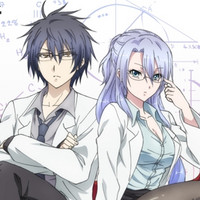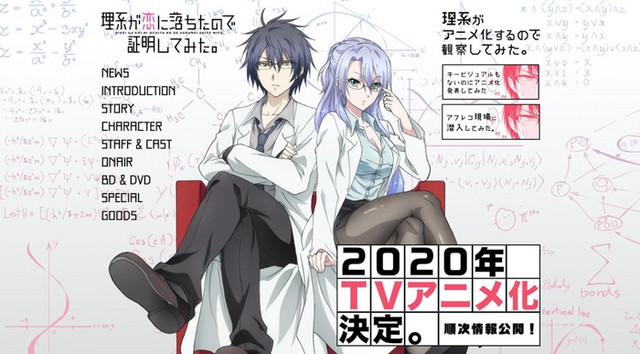 Two days before the release of its latest sixth tankobon volume in Japan, the official wesbite for Arifred Yamamoto's romance comedy manga Rikei ga Koi ni Ochita no de Shoumei Shite Mita. (Because the science course fell in love, we have mathematically proved it.), Rikekoi for short, announced the main voice cast for its forthcoming TV anime adaptation, including Sora Amamiya as Ayame Himuro and Yuma Uchida as Shinya Yukimura
.
Announced main voice cast:
【速報】アニメ『理系が恋に落ちたので証明してみた。』キャスト発表!
雪村心夜:内田雄馬
氷室菖蒲:雨宮天
奏言葉:原奈津子
棘田恵那:大森日雅
犬飼虎輔:福島潤
池田教授:置鮎龍太郎
リケクマ:麻倉もも
※敬称略
山本アリフレッド先生@man_Arihred からのコメントも!https://t.co/MSlmHKpR9a pic.twitter.com/2ADoonBMC1

— 『リケ恋』漫画公式 ドラマ化、映画化、アニメ化! (@rikeigakoini) 2019年7月10日
The TV anime adaptation is directed by Toru Kitahata (Hinako Note), alongside series composition writer Rintaro Ikeda (Magical Sempai) and character designer/chief animation director Yusuke Isouchi (One Piece, PreCure series animation director). ZERO-G (My Roommate is a Cat)-animated series is set to premiere in Japan sometime in 2020.
The manga has been serialized on Flex Comic's free web manga site COMIC Meteor since May 2016, and its tankobon has printed 750,000 copies in Japan. The story follows Ayame Himuro and Shinya Yukimura, two graduate students at a science university, who have diligently worked on their studies. The two have feeling for each other, and try to figure out the definition of "love" with mathematical approach.
It was already adapted into a four-episode live-action TV drama in September 2018, then a live-action feature film featuring the same cast members was released in February 2019.
Tankobon 1st and 6th volume covers: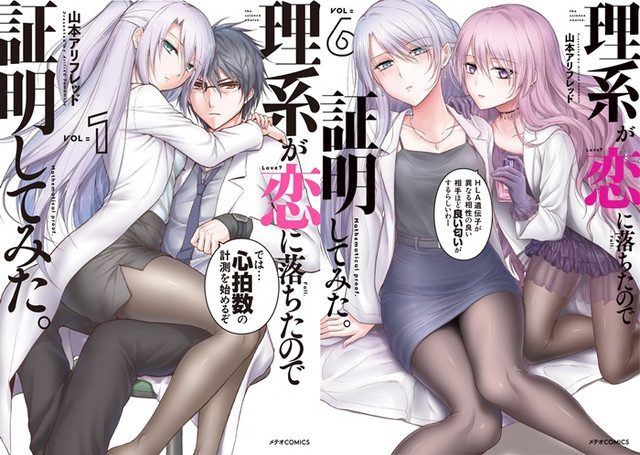 Live-action film poster visual: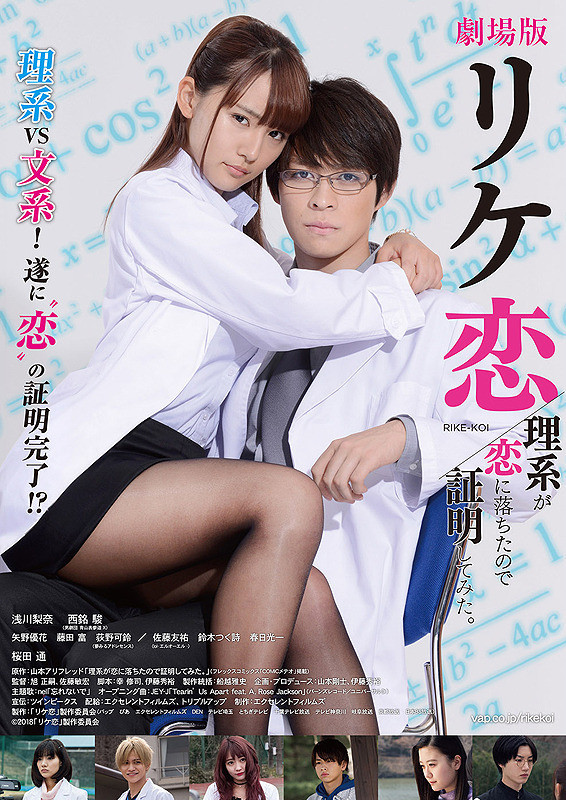 ---
Source: TV anime "Rikei ga Koi ni Ochita no de Shoumei Shite Mita." official website
©2019 Arifred Yamamoto / COMIC Meteor