Be "Perfectly Prepared" for the Anime with a Free Sample of the LN from Yen Press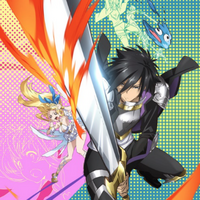 Popular light novel The Hero is Overpowered but Overly Cautious, written by Light Tuchihi and illustrated by Saori Toyota, will be starting an anime series in October 2019.
The anime's tentative English title is Cautious Hero: The Hero Is Overpowered but Overly Cautious.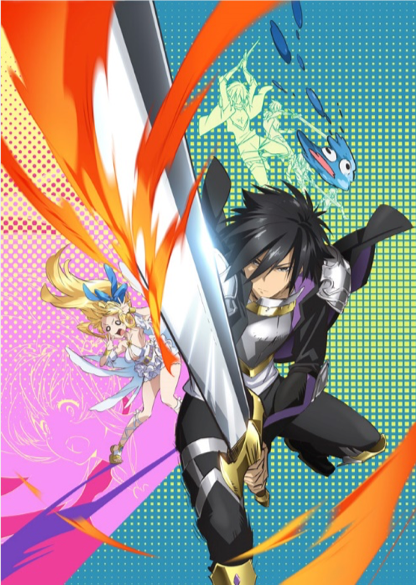 (C) Light Tuchihi,Saori Toyota/KADOKAWA/ShinchoYusha Partners
Director of the animation will be Sword Art Online Alternative Gun Gale Online's Masayuki Sakoi. Series composition and script will be done by The Saga of Tanya the Evil's Kenta Ihara, with Girls' Last Tour's character designer Mai Toda on board as well. Studio WHITE FOX (responsible for Steins;Gate) will be in charge of the animation.
The original story begins with Ristarte, a Goddess in charge of saving the "super hard mode" world, summoning Seiya, a hero with extremely high ability but is also overly cautious about everything.
Seiya is so cautious, he won't do anything until he is 100% sure nothing can go wrong. To assure his success, he stocks up on tons of weapons and armor "just in case it breaks", trains in his room until his level is sky high, and won't hesitate to use his full strength to wipe out even a single slime monster.
His favorite phrase is "I'm perfectly prepared" – which represents that showtime is about to begin.
The story develops around goddess Ristarte, who is constantly being troubled by her cautious hero. Throughout their journey to save the people who live in this "super hard mode" world, Goddess Ristarte and Seiya face many strong enemies and mysterious yet somewhat comical gods. No matter how serious "Cautious Hero" gets, the story always gets a lighthearted twist with Seiya's cautiousness, which will make the audience burst in laughter and tears.
The first volume of this must-read novel was released in English by Yen Press on June 18th, 2019. A free sample can be accessed by clicking here!
The second volume is set to be released in October.
Enjoy reading the first volume and be "perfectly prepared" for the anime series starting in October!
Story
Goddess Ristarte summons a hero who excels in every area to assist her.
He's everything she expected him to be except for one, tiny thing: this anxious hero can't do anything unless he's absolutely sure nothing can go wrong!
"I'll take three suits of armor… one to wear, a spare, and another spare in case I lose the first spare." Even with a slime as his opponent he uses the full extent of his power, annihilating them without a trace. With this overly cautious hero, and the Goddess he drags around with him, an epic adventure tale begins!
Read Free Sample on Book Walker Global
Buy the Light Novel The Hero Is Overpowered but Overly Cautious, Vol. 1
■ Anime Cautious Hero: The Hero Is Overpowered but Overly Cautious Synopsis
(Airing Schedule)
October 10th 2019~
(Cast)
Unannounced
(Staff)
Original: Light Tuchihi (KADOKAWA Books / Published by KADOKAWA)
Original Character Artist: Saori Toyota
Director: Masayuki Sakoi
Series Composition / Script: Kenta Ihara
Character Designer: Mai Toda
Animation Studio: WHITE FOX
Production: ShinchoYusha Partners
TV Anime Cautious Hero: The Hero Is Overpowered but Overly Cautious Official Website