"Being able to enjoy Sailor and Eva together is a miracle that occurs once in a lifetime."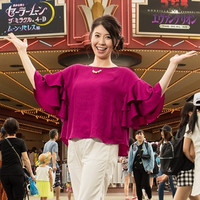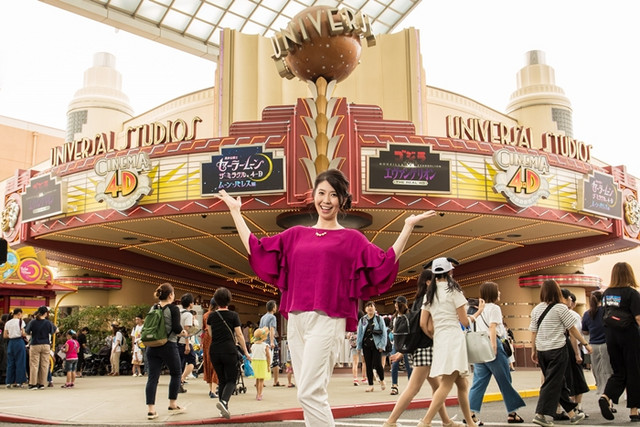 Universal Studios Japan has been holding the "Universal Cool Japan 2019" campaign since May, and Kotono Mitsuishi voices two main characters in two of its attractions: Usagi Tsukino/Sailor Moon in "Sailor Moon the Miracle 4-D: Moon Palace Chapter" and Misato Katsuragi in "Godzilla vs. Evangelion: The Real 4-D." On July 13, the 51-year-old voice actress—having previously said on SNS, "Being able to enjoy Sailor and Eva together is a miracle that occurs once in a lifetime"—finally visited the theme park.
She said about the Sailor Moon attraction: "So exciting! I am very satisfied! When I heard the voices of Uranus, Neptune, Pluto, and Saturn, the outer solar system guardians who newly joined the show, it gave me goosebumps! I was also fraught with great emotion with the scene that they sent the power to Sailor Moon. The highlight of the show was Super Sailor Moon's back view! I felt the girls' coolness, beauty, strength, and cuteness. My eyes were glued on her back, which we couldn't see in the anime."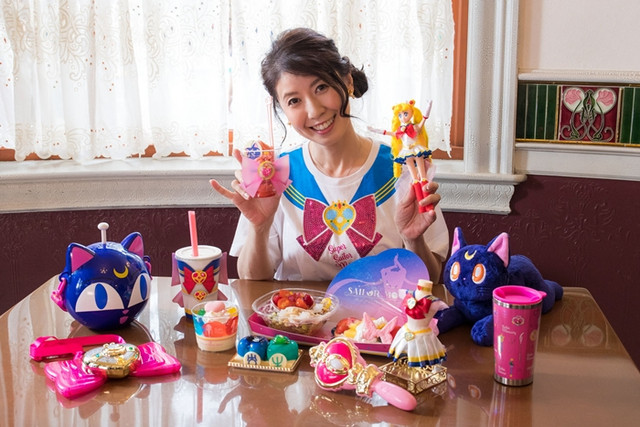 She also loved the "Godzilla vs. Evangelion" one : "I was surprised at such high level of completion. I was in a transport plane, but it gave me so much presence that I felt the danger of my life. The distance to Eva and Godzilla was so close, and I kept saying, 'Awesome! Awesome!' The Osaka-3 City was full of surprises and was so realistic that it could exist in the real world. Everything was so real, I could feel the Eva's luster and Godzilla's skin texture! The music combined the two works with different worldviews into one, and I felt this collaboration was extremely fresh."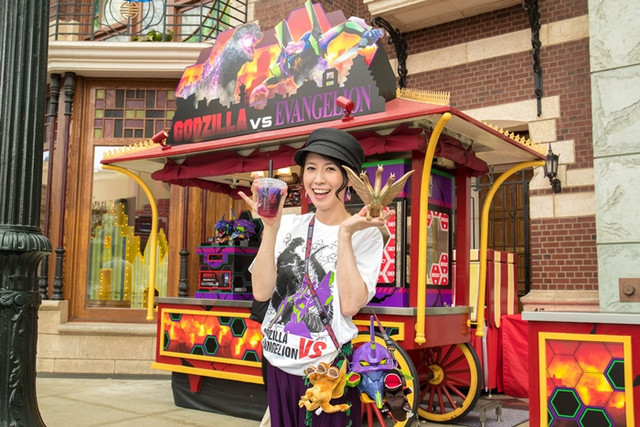 As a proof of her visit at USJ, she wrote her autographs on the popcorn buckets of Eva-01 and Super Sailor Moon. The two items will be displayed at the park soon.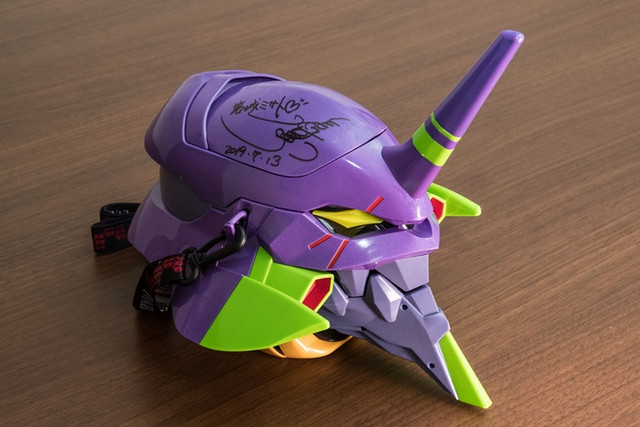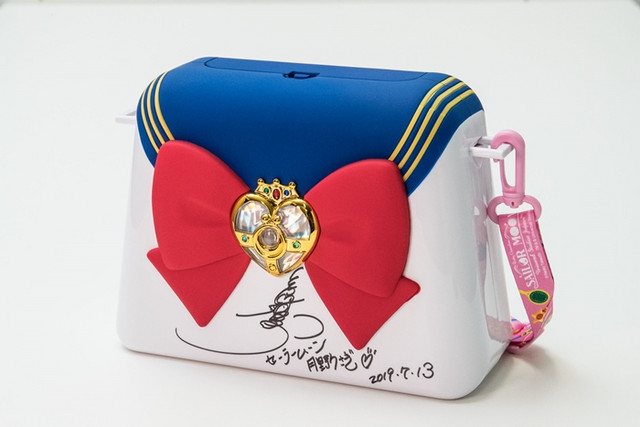 /#三石琴乃 さんが
"一生に一度のミラクル体験"!
\#葛城ミサト #月野うさぎ 両方の声優を務める三石さんがパークに来場!#エヴァンゲリオン と #美少女戦士セーラームーン が一緒に楽しめる奇跡の一日を大満喫! #USJ

各アトラクションの詳細はこちらから→ https://t.co/xef9GPFoe7 pic.twitter.com/2DNwoXH7TZ

— ユニバーサル・スタジオ・ジャパン公式 (@USJ_Official) 2019年7月13日
"Sailor Moon the Miracle 4-D: Moon Palace Chapter" CM:
"Godzilla vs. Evangelion: The Real 4-D" CM:
---
Source: Universal Studios Japan press release
©Naoko Takeuchi
©khara