Stop by booth #4014 for awesome swag and more!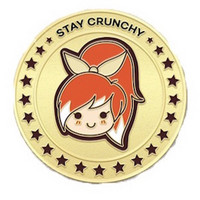 Crunchyroll is stoked to be heading back for another San Diego Comic-Con! We'll be bringing the swag to our booth (#4014) on the show floor. Get ready to take a spin with our gashapon machines brought to you by Bandai Gashapon! We have them loaded up with mystery pins and a few lucky fans will even get shiny variants! Talk with our staff to get a token to test your luck! Tokens are limited so get there early.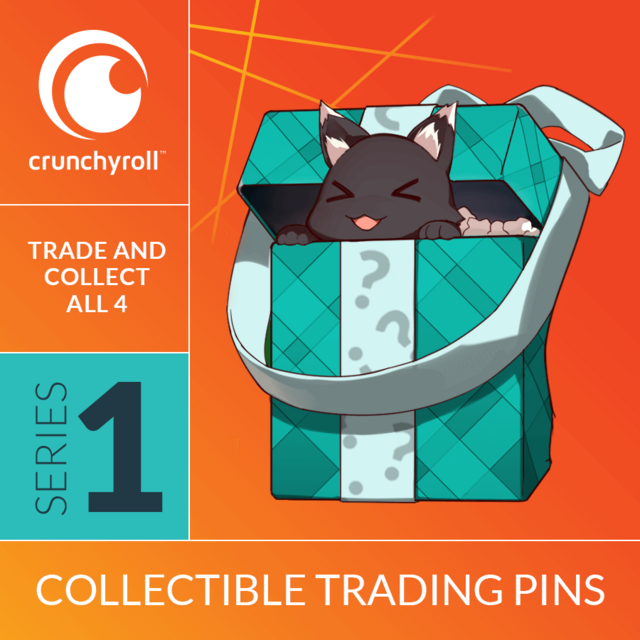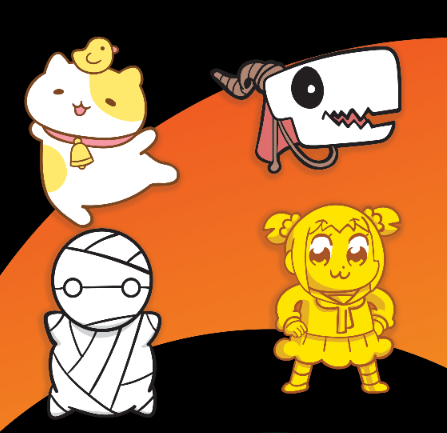 Hold on tight to those mystery pins because you'll want to wear them when you head to our offsite! Crunchyroll HQ is taking over the FLUXX Nightclub (500 Fourth Ave, San Diego, CA 92101) for some anime fun.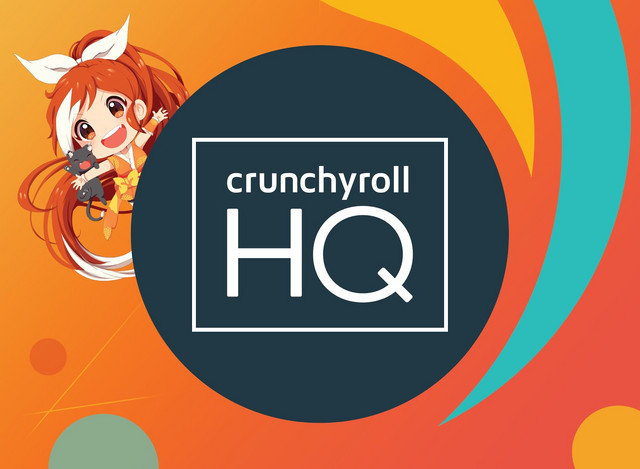 Wearing your mystery pin from the booth will get you one of these sweet Crunchyroll coins! Just check with our staff. And you know, while supplies last and all that.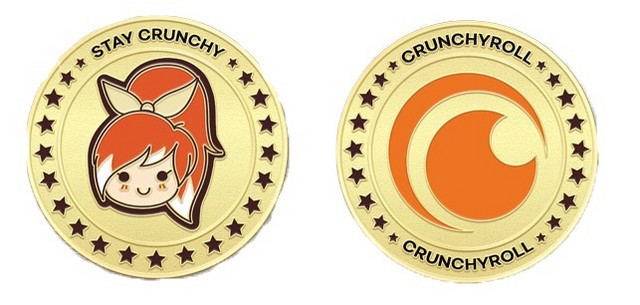 Don't worry, you don't need a badge to go to Crunchyroll HQ! If you are looking to cool off, take a break, sit on a slime, grab a drink and wield a sword, this is the place to be. (Finish the drink before you grab the sword, ok? Cinderella doesn't plan to be at SDCC this year.) And remember not to eat 30 minutes before going into the Bananya Pool. ;) Safety first!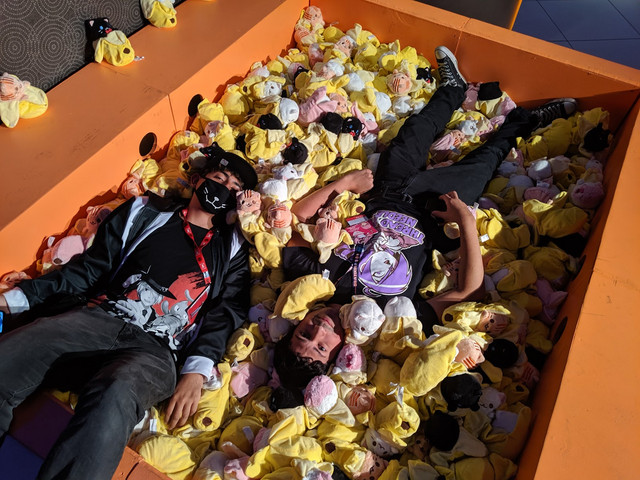 Crunchyroll HQ will be open for the following hours:
Friday 7/19 11 AM - 4 PM

Saturday 7/20 11 AM - 5 PM

Sunday 7/21 11 AM - 3 PM
And for our 21 and over fans looking to add some flare to their night, there are three XLEVELENT parties over at FLUXX:
And don't forget to check out our panel!
Crunchyroll Industry Panel: The Latest and Hottest in Anime & Manga Today!, Saturday, 7/21/18, 8:30p.m. - 9:30p.m., Room: 7AB