She also celebrates her singer activity's first anniversary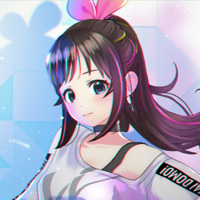 In commemoration of the 90th anniversary of the birth of the internationally renowned manga artist Osamu Tezuka, King Records will release a special compilation album "NEW GENE, inspired from Phoenix" from its EVIL LINE RECORDS label on October 30, 2019.
Tezuka was born in Osaka Prefecture on November 3, 1928. The "Hi no Tori/Phoenix" saga that was drawn for over 30 years from 1954 to 1986 is considered as one of his most important "life's works." The album will include newly-recorded song inspired by the manga stories.
Then virtual YouTuber Kizuna AI announced on her official Twitter account that she will collaborate with electronic music producer TeddyLoid for the album. They previously teamed up for her seventh single "melty world" released on October 30, 2018, which took No.1 in iTunes' electronic chart.
手塚治虫さん生誕90周年記念コンピレーションアルバム
『NEW GENE, inspired from Phoenix』に、
TeddyLoid(@TeddyLoidSpace )さんと一緒に参加します!

手塚治虫さんの代表作「火の鳥」から得たインスピレーションで生まれた曲!
どうぞお楽しみに!

????ティザーサイト????
https://t.co/exwtFhPqN6 pic.twitter.com/2KAsgLv1jh

— Kizuna [email protected]/30 12th song『Sky High』リリース!!! (@aichan_nel) 2019年7月15日
"NEW GENE, inspired from Phoenix" artists:
"melty world" Kizuna AI (produced by TeddyLoid)
Kizuna AI released her first single song "Hello, Morning" just one year ago, July 15, 2018. She thanks her fans for their support for one year since then.
2018年6月30日、はじめて「Hello, Morning」を歌いました。

そして2019年6月30日、「Sky High」を歌いました。

Kizuna AIは、まだまだ歌い続けていきます。

そんな想いを込めて #HelloMorning一周年 の今日。

このTeaser Movieを贈ります!

????????【Teaser Movie 03】????????https://t.co/fQJP5U6EaL pic.twitter.com/wZknvZinz3

— Kizuna [email protected]/30 12th song『Sky High』リリース!!! (@aichan_nel) 2019年7月15日
---
Source: King Records, Kizuna AI official Twitter
©Tezuka Productions