We are collecting messages of support to send to Kyoto Animation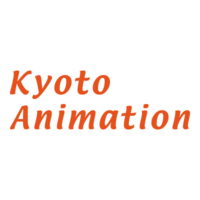 EDIT: (7/19/19 11:44am PST) For a list of ways to help support Kyoto Animation please see this article.
---
Auf Deutsch lesen | Lire en français | Leer en español | Leggi in italiano | читать по-русски | قراءة باللغة العربية | Leia em Português
Yesterday, Kyoto Animation, the studio behind beloved anime classics such as A Silent Voice, Sound! Euphonium, and Violet Evergarden, was struck by a devastating arson attack. The ripples of this tragedy will contiue to be felt throughout the anime industry.
Today, we are asking all of you to send in your messages of support and hope to the animation studio that has given us so much joy. Below, we have opened a form where you can send in anything you would like – anything from well wishes, to photographs of your favorite Kyoto Animation merchandise, to art inspired by their works.
Create your own user feedback survey
We will report back here on how we will present these messages to the studio, and to the friends and family of those affected by this tragedy.
Our statement:
We are devastated by the attack on Kyoto Animation, and we mourn the senseless loss of life. Our hearts go out to all those who are affected. Kyoto Animation is one of the most beloved institutions in the anime industry, and rightfully so - their powerful works like Liz and the Blue Bird, Violet Evergarden, Sound! Euphonium, and Free! - Iwatobi Swim Club have resonated with audiences around the world.
We're all in this together. As we wait to hear back from Kyoto Animation regarding ways we can provide meaningful assistance, we are fully supportive of Sentai's efforts and contribution. For fans that would like to share a message with Kyoto Animation, you can do so here, and we will share this with them and our community when appropriate.
Joanne Waage, General Manager
Kun Gao, Founder
Rita Wang, President, Crunchyroll Japan
We realize that there is much more to be done, and an article covering all the different ways you can support and help the studio recover is coming later today. This is a difficult time for everyone. We're so proud of the anime community in its heartfelt support and fundraising for Kyoto Animation; let's continue to rely on our collective strength and utmost respect for those affected by this terrible event.
Thank you.
Cayla Coats
Editor-in-Chief
Crunchyroll News