Inspirada por el álbum musical del artista Sturgill Simpson.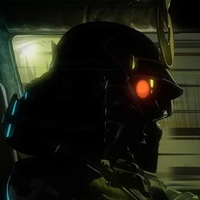 Desde Netflix anunciaban en la Comic-Con de San Diego el pasado sábado que la película Sound & Fury se estrenará el próximo otoño en la plataforma de forma simultánea al lanzamiento del nuevo álbum homónimo de Sturgill Simpson. El filme animará el álbum con un diferente segmento para cada tema, siendo el propio Simpson quien se ha encargado de la historia.
SOUND & FURY
THE ALBUM AND NETFLIX FILM BY STURGILL SIMPSON
COMING THIS FALL #sturgillsimpson #Netflix pic.twitter.com/Q04FTUe9af

— SOUND & FURY (@SoundFuryPrjct) July 21, 2019
Junpei Mizusaki (Batman Ninja) es el guionista principal y director del filme, el cual contará con diseños de personajes de Takashi Okazaki (Afro Samurai). Los directores de los varios segmentos serán Takanobu Mizuno, Elsa Nakamichi, Hajime Sasaki y Sjinji Takagi. STU Inc. se encarga de la animación.
Entre los directores invitados estarán Masaru Matsumoto de Grayscale Arts (Starship Troppers: Traitors of Mars) y Michael Arias (Tekkonkinkreet, Harmony). Henry Thurlow y Arthell Isom de D'Art Shtajio, así como Koji Morimoto (Magnetic Rose) también será directores del proyecto. Shunsuke Ochiai será el productor coejecutivo.