Shinkai follows up his smash hit Your Name with Weathering With You, but can he re-create the same magic?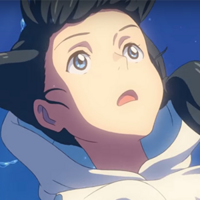 Makoto Shinkai's (Your Name., 5 Centimeters Per Second, The Garden of Words) newest film, Weathering With You hit Japanese cinemas over the last week and our Japanese Correspondent, Daryl Harding, was there on the film's release day to give us his review.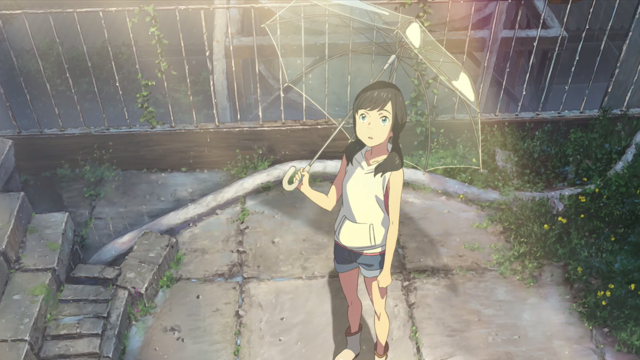 Weathering With You (Tenki no Ko) follows Hodaka Morishima, a first year high school student running away from his life on a rural Japanese island to live in Tokyo, and Hina Amano, a Tokyo girl who comes upon a mysterious power to manipulate the weather and clear the rain. On the streets of Shinjuku, Morishima stumbles upon Amano while broke and looking for a steady job. He starts working as an intern at an occult magazine run by Keisuke Suga, a man who he meets on the boat ride to Tokyo and his first task is to track down a "weather-clearing girl"...
It's clear by now that Makoto Shinkai mastered his own formula down to a tee with Your Name. and with Weathering With You, he expands that formula and has some fun with it. It's hard to watch Weathering With You without thinking of his past works–Shinkai hits the same story beats as Your Name., reuses story elements from Children Who Chase Lost Voices and builds on the visual elements honed from The Garden of Words. He knows what his team and himself are good at and runs with it.
Which isn't a bad thing.
Weathering With You uses all of Shinkai's past endeavours to bring forth a film that showcases Tokyo in a way that is rarely seen in anime. I was shocked at how painstakingly detailed all the areas of Tokyo were, and what areas were recreated. While some anime make light of Tokyo's red light district of Kabukicho, Weathering With You recreates some of its harshest realities perfectly. While Your Name. made Tokyo out to be to a wonderful dream to strive toward, this film showcases Tokyo as it is right now, and sometimes that's not pretty.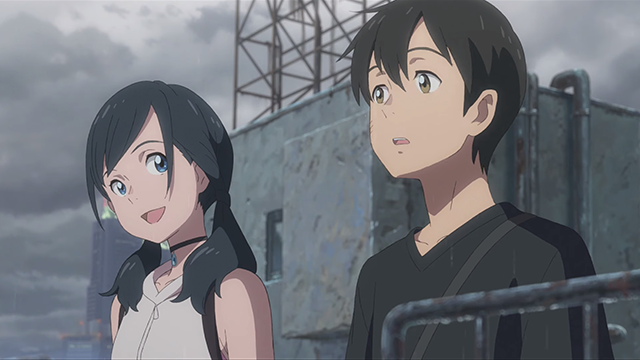 The film seems to be set in 2020, with a certain event named the "Hanabi Taikai" happening over a newly renovated stadium in Shinjuku. There are other references to events not named, like a cosplay event that happens regularly in Ikebukuro (including some surprise appearances!). Shinkai has his finger on the pulse of modern Tokyo's atmoshere and creates a believable setting dripping with pop-culture and real life references ranging from AKB48 to McDonalds. It reminds me of Durarara, with more klout to play with. If I were a teenager in Tokyo, this is how I'd see and interact with the city, minus the fantasy elements.

Shinkai brought back Hiroshi Takiguchi (The Garden of Words) as Art Director for Weathering With You and the level of detail that wowed me back in 2013 then was exceeded here. Visually, the film is nothing short of stunning. If you've ever seen photos of Tokyo during rain with the lights of the city bouncing off the ground, imagine that, but for an entire movie. The rain doesn't let up and neither does the gorgeous visuals. The team at Comix Wave should be applauded by the living and breathing world they recreated for this film. I stepped out of real life Ueno and was transported to a perfect recreation of Ueno, just a little bit more wet.
When Your Name. released, Makoto Shinkai spoke about how he was affected by the 3.11 Earthquake and how that was reflected in the film and I saw that again in Weathering With You. What happens in the film is different, it still evokes the same theme that Mother Nature is a cruel mistress and we are affecting the world around us in a negative way. Even with the supernatural element on top of the film, I could tell Shinkai wanted to tell a story surrounding current climate events. There was a scene in the film that felt inspired by last year's Typhoon season and how the public reacted to it.
Standees of Amano and Morishima at Toho Cinema Okachimachi
Thankfully, the story doesn't dwell too much on that aspect as the main focus of Weathering With You is the leads as "star-crossed lovers". Morishima does his best to be the lovable protagonist, but his young age and recklessness feels less like a character and more of a mechanism to push the story forward. That's not to say he doesn't have some great scenes with emotional depth, but he feels much like Taki from Your Name. rehashed. Meanwhile, Amano felt more "real" even with her supernatural powers. Her personality shone on the screen whenever she appeared. I can understand why Morishima was drawn to her from the moment he met her.
The supporting cast was also great. Suga and his employee Natsuki–a college student who also works for the occult magazine–were fun to watch, as was the detectives, and Amano's little brother and his friends. One sign of great characterization is when you can tell that they're thinking and having their actions reflect that thinking. While I felt Morishima lacked that (he is a 15 year old boy after all), the rest of the characters readily displayed those traits.
Radwimps once again did the music for Weathering With You like they did for Your Name. Throughout the film, little montages are sprinkled like raindrops to the tune of their catchy musical style. They brought on actress Toko Miura to help give the soundtrack a more femine voice and this gave the music a fresh, enjoyable, and upbeat vibe. Though at times the songs were outshone by the background score, which interestingly used raindrops in the score to enhance the ambience of scenes.
It'd be hard for anyone to follow up their best work, especially one which (at the time) overtook Hayao Miyazaki's Spirited Away as the highest grossing anime film worldwide. While I felt the strength of Your Name. was seeing Shinkai's formula crystalized for the very first time, Weathering With You's strength lies in how it twists that formula for its own means.
REVIEW ROUNDUP
+ Breathtaking visuals that bring modern Tokyo to life
+ Amazing music once again done by Radwimps with vocals by Toko Miura
+ Builds upon what Makoto Shinkai and his team at Comix Wave have built up in previous films
+ Fun cast of characters
+ Perfect encapsulation of how Tokyo feels right now
+/- Very similar story beats to Your Name.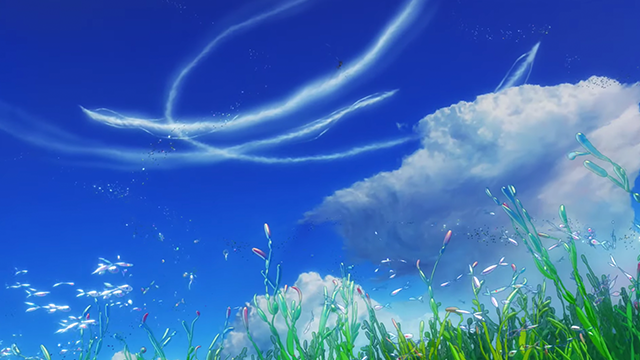 ---
---
Daryl Harding is a Japan Correspondent for Crunchyroll News. He also runs the YouTube channel TheDoctorDazza and tweets at @DoctorDazza