You're missing out if you've never seen these great shows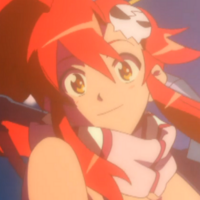 Editor's Note: This is a republication of a feature by Danni Wilmoth that originally appeared on Crunchyroll News on 6/5/18.
---
There's a lot of anime out there. With each passing season, everyone's queue only gets larger and larger. And as more and more shows pile up in your backlog, it can be hard to figure out which ones to go back and give a proper shot. Fortunately, I've got you covered. I personally combed through the backlogs and narrowed down twenty shows that absolutely every anime fan NEEDS to see (in no particular order).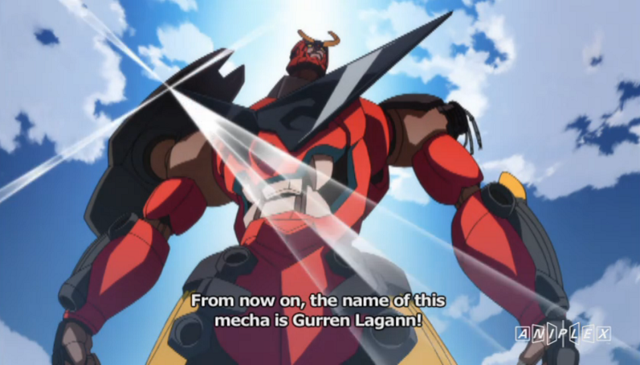 With its over-the-top setpieces and gut-punching twists, Gurren Lagann has been blowing anime fans away for more than a decade. Its bombastic action and pulse-pounding attitude make it a surefire can't-miss pillar of the mecha genre.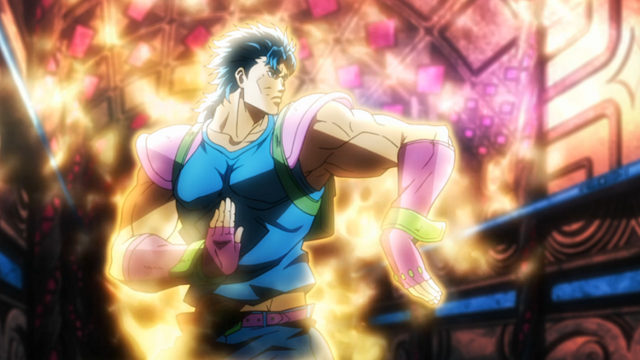 Breathe deep, strike a pose, and let the voice of love take you higher with this generation-spanning shonen action series. Vampires, serial killers, and perfect beings of evolution all stand in the way of the Joestar family in an adventure that can only be described as completely and utterly bizarre.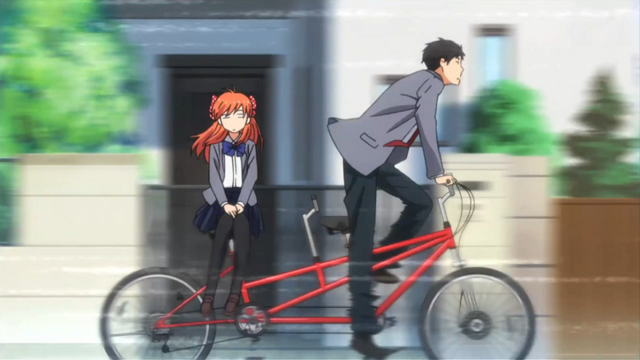 Romantic hijinks abound in this comedic sendup of the shojo genre. All your favorite archetypes are turned on their heads, and the result is as heart-throbbingly cute as it is gut-bustingly hilarious.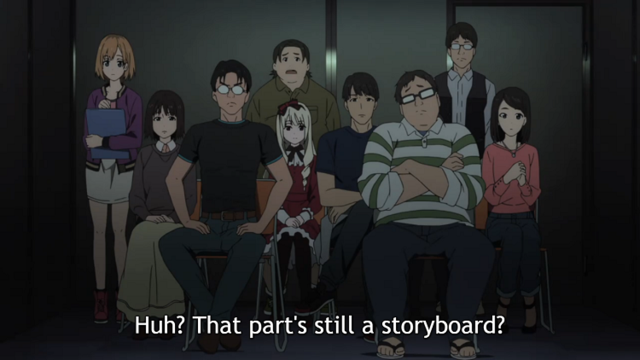 You already love anime, so why not learn about the people who make it? This workplace comedy about the goings-on of a fledgeling anime studio tackles the real-life realities of what it means to make an anime.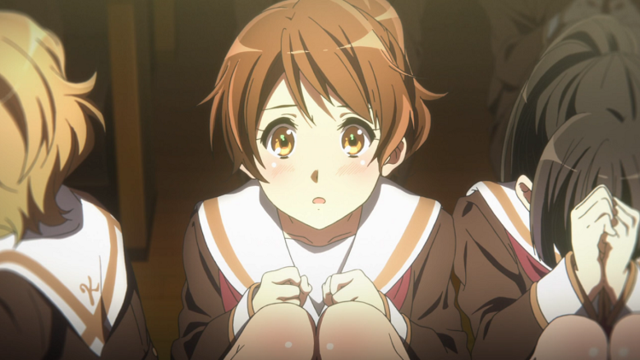 A triumph both visually and emotionally, high school concert band has never been as captivating as it is in this low-key drama. Sound! Euphonium stands as testament to the power and depth animation can add to seemingly normal settings.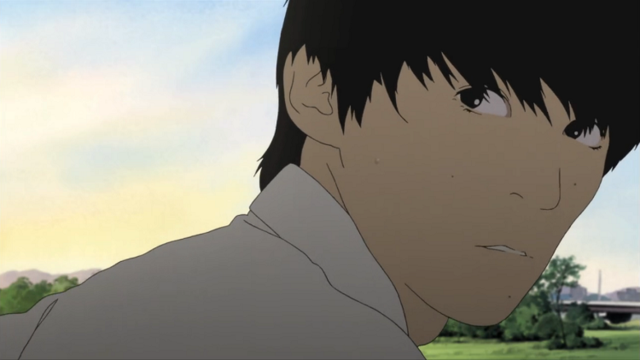 This incredibly unique series offers a much more horrifying take on high school life than your average show. There are no otherworldly threats at play, but in Flowers of Evil, the alternative is much more terrifying.
Ping Pong the Animation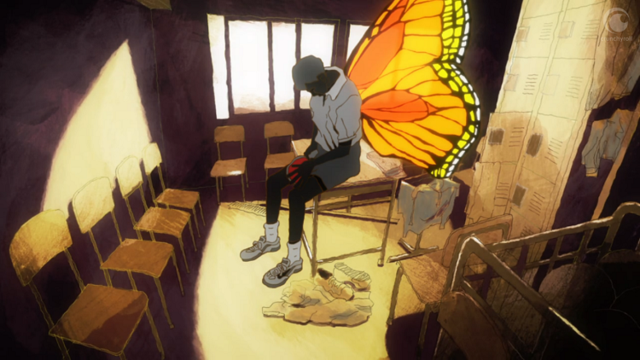 One of the most unique takes on sports anime from one of the most unique minds of anime, this series is much more than initially meets the eye. You won't find anything else out there quite like Ping Pong the Animation.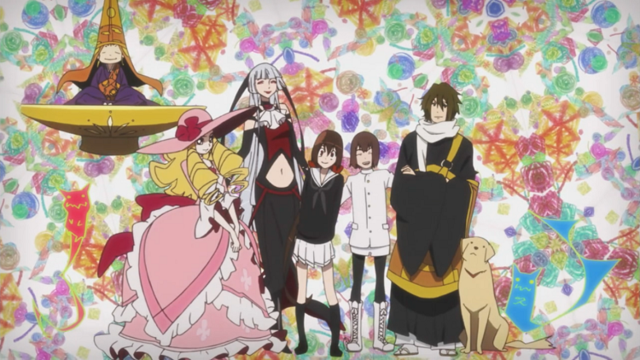 And you've never seen a family quite like this! A non-stop barrage of out-of-this world ideas come together to form the crazy, jaw-dropping romp that is Kyousougiga.
Lucky Star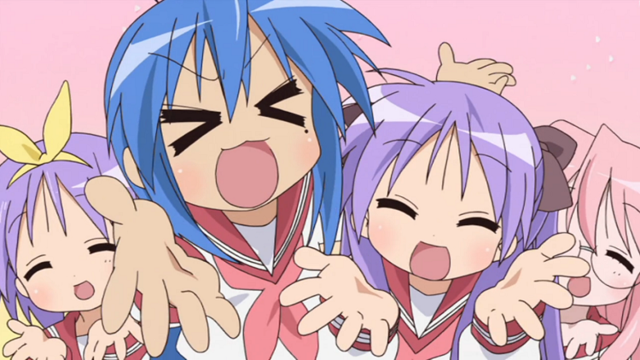 Lucky Star is a show all about the fun of simply hanging out with friends doing nothing at all. This show's adorable cast of characters and their laid-back discussions about whatever comes to mind have sealed it as a champion of the slice-of-life genre.
Cowboy Bebop
The jazzy, kung-fu neo-noir that became a timeless pop cultural icon, Cowboy Bebop hardly needs an introduction. Follow the planet-hopping adventures of the Bebop and its ragtag crew and find out for yourself why it's become such an important piece of anime history.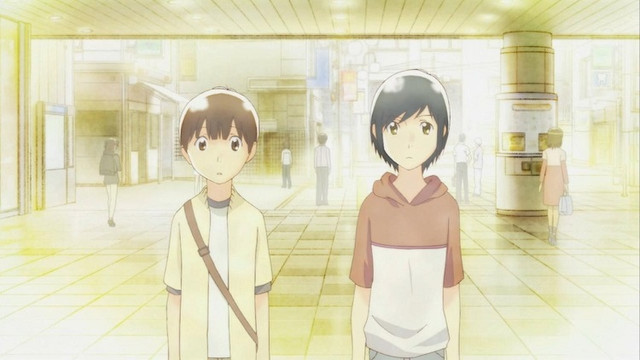 Empathy is a powerful trait, and Wandering Son has it in spades. This heartwarming coming-of-age drama will leave you a blubbering mess for all the right reasons.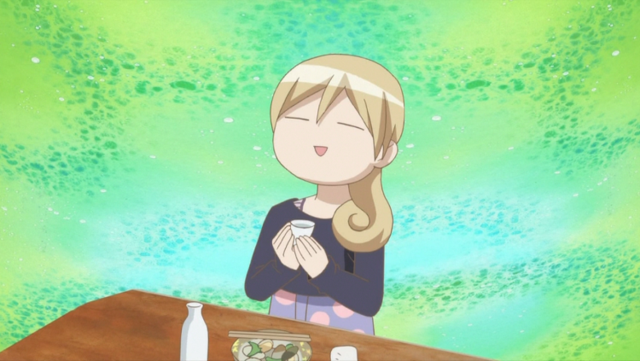 After a long day, sometimes you just wanna sit back, unwind, and enjoy some good food. That perfect experience is wrapped up into just a few relaxing minutes in this short anime. Pshuuu!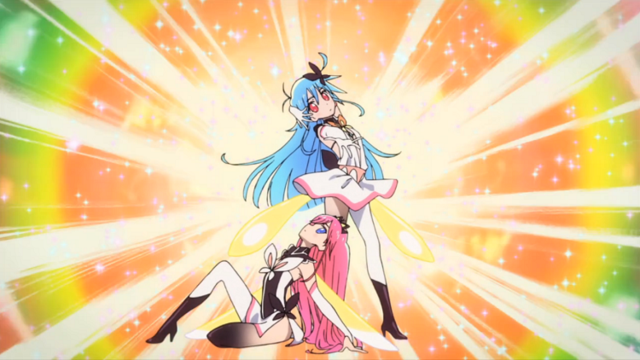 From giant robots, to classroom horrors, to magical girl fights in a post-apocalyptic desert, FLIP FLAPPERS has it all. You may not know what to expect next, but you can always be sure it'll be cool as heck.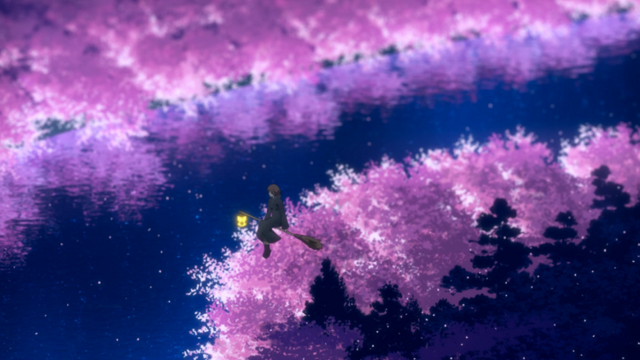 To a witch whose life consists of flying brooms, fabled figures, and mysterious spells, sometimes the most magical thing of all is the peace and quiet of countryside life. Sit back deep into your sofa and let the comfiness consume you with this incredibly charming slice of life.
The Fate franchise has already taken the world by storm, so why not find out where it all began? There's no better entry point to the series than this adaptation of the iconic, pulse-pounding battle royale.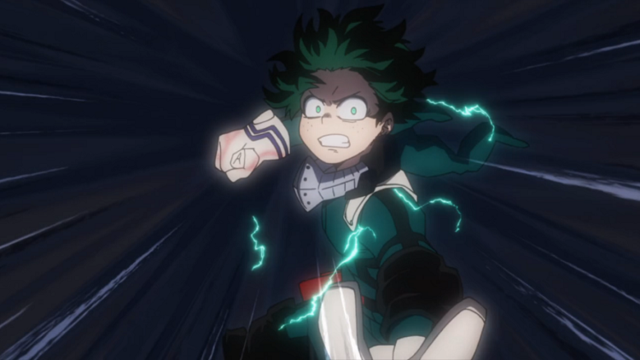 If this series's intense battles and huge cast of lovable characters aren't enough to grab you, its inspiring heart will. My Hero Academia understands exactly what makes superheroes such fun and inspiring figures and perfectly captures that essence from episode to episode.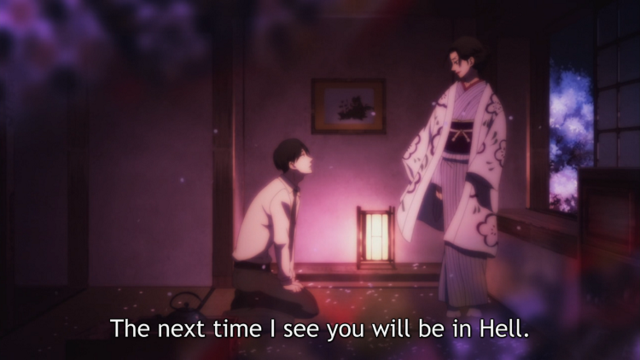 This period piece/love letter to a dying art form is a rare find as is, and Rakugo Shinju's top-tier direction puts it in a league of its own. This portrait of a dying artist is not only an educational glimpse into a rarely discussed piece of Japanese culture, but also a captivating, generation-spanning drama.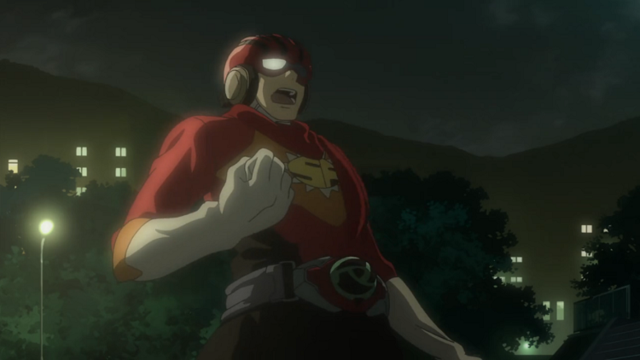 Everyone loves heroes, and Samurai Flamenco is all about them! This action-packed comedy about a self-made superhero shows just how much the things we love shape us for years to come.
Fullmetal Alchemist: Brotherhood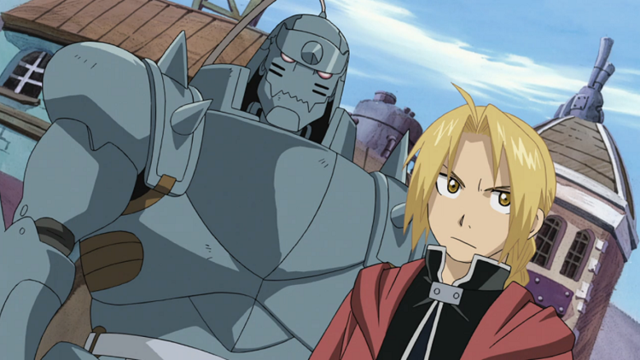 The beloved action series seen by anime fans all around the world, Fullmetal Alchemist: Brotherhood is a must-see. Thrilling fights, heartbreaking loss, and bonds stronger than steel are only a few of the great things this iconic series has to offer.
Space Dandy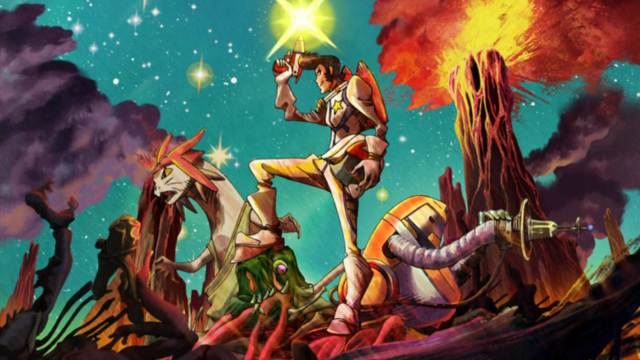 This universe-hopping comedy about a ragtag group of alien hunters shows that nothing is impossible when you get the right people together. Some of the most creative minds in and outside of anime came together for this series, and the end result is as remarkably hilarious as it is truly unforgettable.
By now you've probably found something new to watch, something that's been sitting in your queue for a good long while, or maybe you've found one of your favorites on this list. Whatever the case, now is as good a time as ever to begin watching or re-watching any of these fantastic shows. There's always something great out there you could be watching. Which one will you be tackling next?
---
Danni Wilmoth is a Features and Social Videos writer for Crunchyroll, co-hosts the video game podcast Indiecent, and has her own massive queue to get started on. You can find more words from her on Twitter @NanamisEgg.