The venue has also held the birthday events for Rem and Ram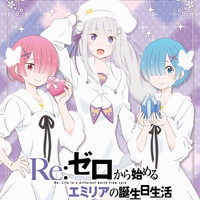 Since 2017, Shibuya Marui Department Store in Tokyo has held a special time-limited event for the birthday of Emilia, one of the main heroines in Tappei Nagatsuki's popular light novel series Re:ZERO -Starting Life in Another World- and its anime adaptation. And it is confirmed today that the event will return for the third time. Her official birthday is September 23.
"Re: Zero - Starting Emilia's Birthday Life in Another World- 2019" is scheduled to be held on the store's eighth floor (event space) between September 20 and October 6, 2019. Every year, special limited merchandise using newly-drawn illustrations will be sold with a bonus item. Details of this year's event have not yet been revealed, but for example, last year's purchasers with over 3,000 yen worth of any goods received a newly-written short novel book "Memory Snow Prequel/Liar Days" by the novel author himself. So we can expect something special this year again.
"Re: Zero - Starting Emilia's Birthday Life in Another World- 2019" key visual: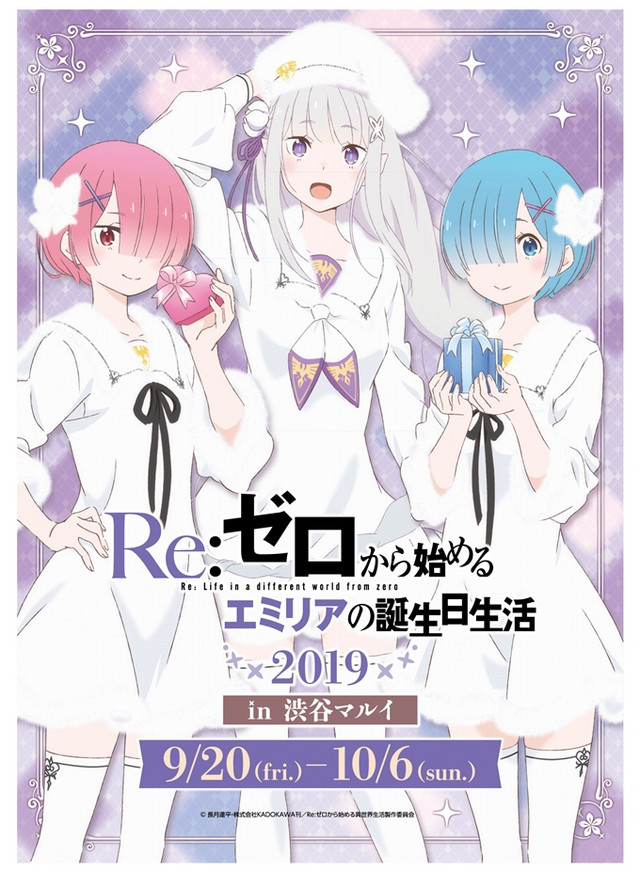 ????今年も開催????
9月23日はエミリアの誕生日❣️今年も「Re:ゼロから始めるエミリアの誕生日生活2019 in 渋谷マルイ」の開催が決定しました????✨グッズ情報は近日公開予定????今年もマルイでお祝いしよう???? https://t.co/BtX9MBIVel #rezero #リゼロ pic.twitter.com/CX5PJLhgSo

— ブシロードクリエイティブ公式 (@bushi_creative) July 26, 2019
---
"Re: Zero - Starting Emilia's Birthday Life in Another World- 2017" key visual: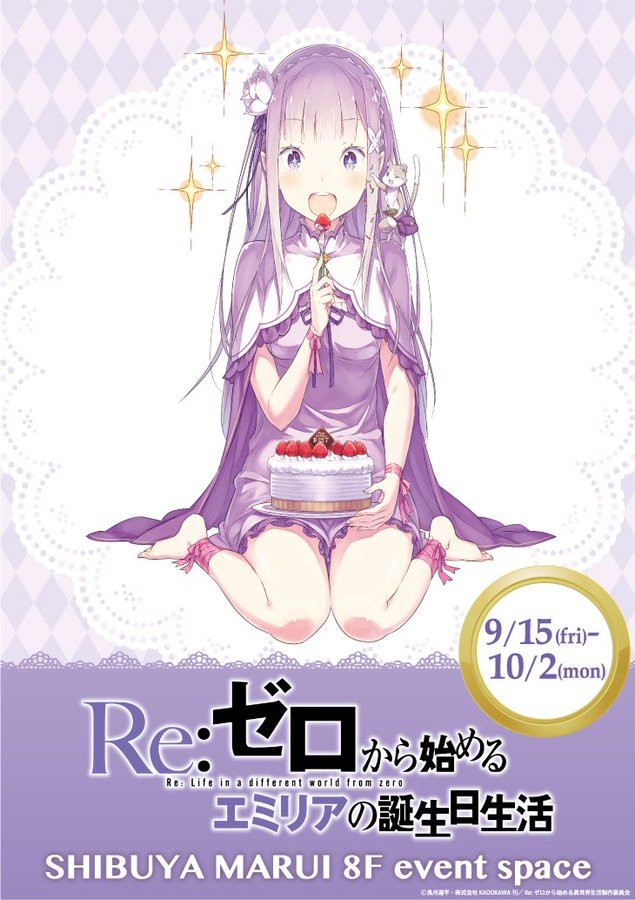 "Re: Zero - Starting Emilia's Birthday Life in Another World- 2018" key visual: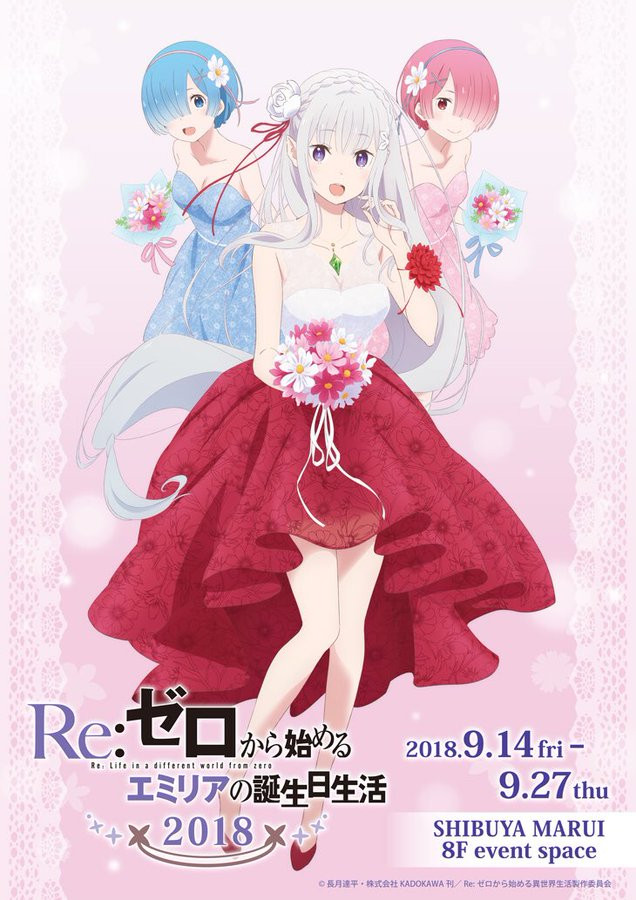 ---
Source: Bushiraod press release
© Tappei Nagatsuki, KADOKAWA/Zero Kara Hajimeru Isekai Seikatsu Production Committee