El anime tiene fechado su estreno para el próximo mes de octubre.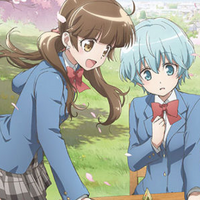 La web oficial de la adaptación televisiva animada del manga Houkago Saikoro Club de Hiroo Nakamichi ha revelado que la seiyuu Miyu Tomita se encargará de poner el opening a la serie con el tema "Present Moment", cuyo single se pondrá a la venta el 13 de noviembre.
El anime tiene fechado su estreno para el próximo mes de octubre.
Kenichi Imaizumi (Komori-san Can't Decline, Hitman Reborn!) se encargará de la dirección bajo LIDEN FILMS, siendo Atsushi Maekawa (Hunter x Hunter) quien esté a cargo de los guiones. Yukiko Ibe (Magical Girl Ore) diseñará los personajes, componiendo la música Team-MAX (Overlord, Saga of Tanya the Evil).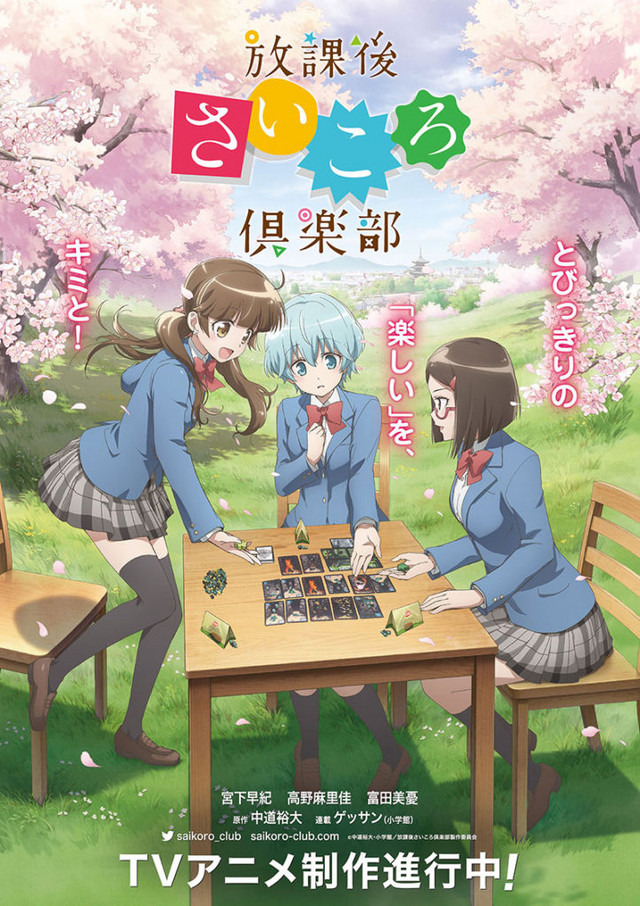 Las voces anunciadas son:
Marika Kouno como Aya
Saki Miyashita como Miki
Miyu Tomita como Midori
Takaya Kuroda como Takeru Kinjo
¿Qué pueden hacer unas chicas para entretenerse después de las clases? ¡Jugar a todo tipo de juegos de mesa!
Aya es una chica de preparatoria que acaba de trasladarse a vivir a una nueva ciudad. Miki es una chica muy tímida de su nueva clase que acabará convirtiéndose en su primera amiga en la ciudad, y juntas seguirán un día a Midori, la presidenta del consejo, para descubrir que acaba en una tienda especializada en juegos de mesa. Sin pensárselo dos veces, deicden probar un juego de mesa juntas, algo que acabará convirtiéndose en una nueva afición para todas.
El manga se publica en las páginas de la Monthly Shonen Sunday desde marzo de 2013 y actualmente cuenta con 14 tomos recopilatorios.
Fuente: ANN