"It's just awesome! We made such a great movie!!"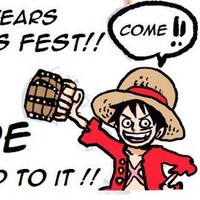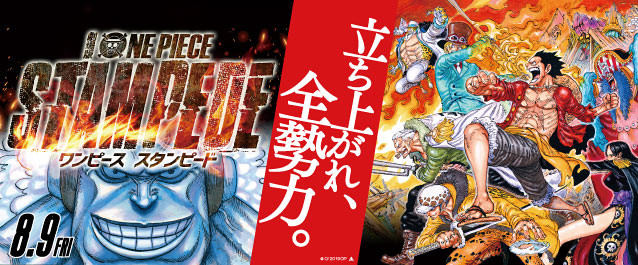 Just one day before the theatrical release of ONE PIECE STAMPEDE in Japan, the One Piece manga's official Twitter posted the original manga author Eiichiro Oda's official comment about the 14th One Piece feature film in three languages: Japanese, English, and French.
ONE PIECE STAMPEDE is just released today in Japan.
Japanese:
いよいよ!…いよいよです!
明日!8月9日!

劇場版「ONE PIECE STAMPEDE」ついに公開です!

オダッチからのコメントをどうぞ!#onepiece #stampede pic.twitter.com/88L05n0NVk

— ONE PIECE スタッフ【公式】 (@Eiichiro_Staff) August 8, 2019
English: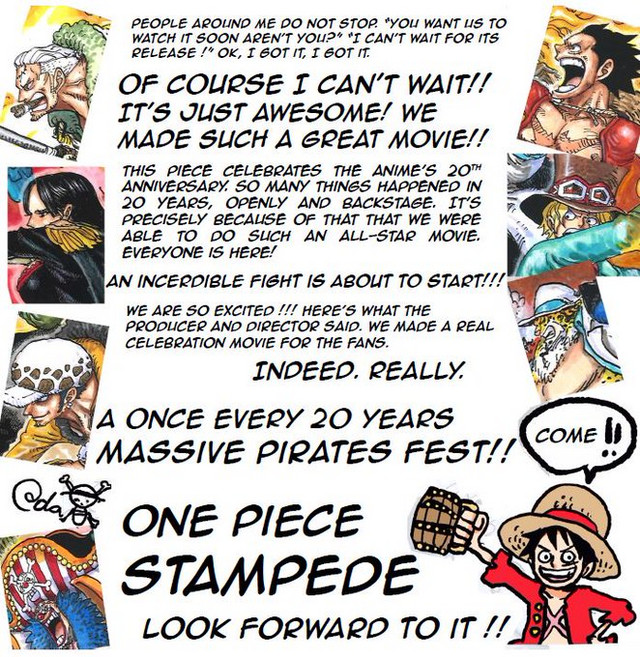 At last! … At last!
Tomorrow! On August 9!

ONE PIECE STAMPEDE will finally be released!

Here is Oda-san's comment!#onepiece #stampede pic.twitter.com/QHD3ZKpnX8

— ONE PIECE スタッフ【公式】 (@Eiichiro_Staff) August 8, 2019
French: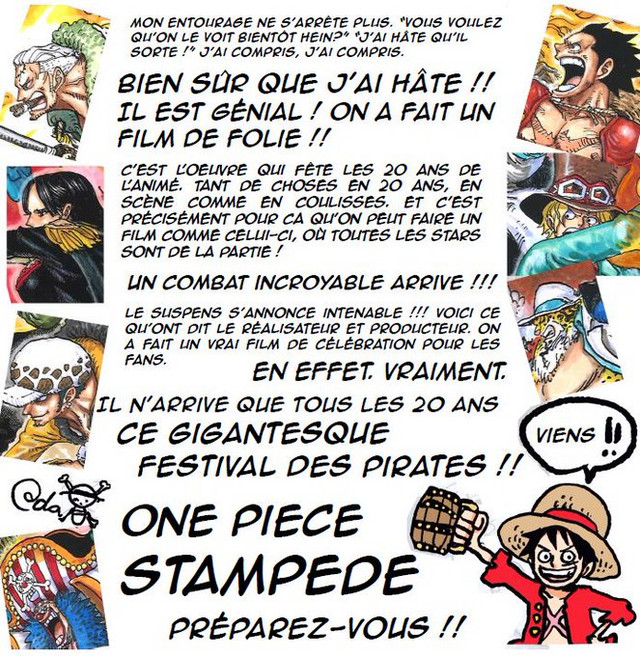 Enfin ! ... Enfin !
Demain ! Le 9 août !

C'est enfin la sortie de ONE PIECE STAMPEDE !

Voici un mot d'Oda-san pour l'occasion !#onepiece #stampede pic.twitter.com/2YLy9PwDDp

— ONE PIECE スタッフ【公式】 (@Eiichiro_Staff) August 8, 2019
30-second latest special clip:
---
Source: "One Piece" manga official Twitter
(C)Eiichiro Oda/2019 "One Piece" production Committee