STAMPEDE has 310 less screens than GOLD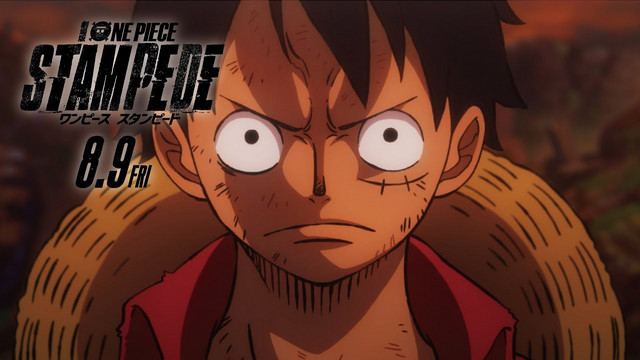 The One Piece anime franchise's highly-anticipated 14th feature film ONE PIECE STAMPEDE was finally released on 429 screens across Japan on Friday, August 9, 2019, and sold 356,052 tickets on its opening day. It was the highest opening day record for a film has been released in Japan this year so far (20,000 more tickets than Avengers: Endgame).
However, it was about 25 percent less than the opening day ticket sales of the previous film ONE PIECE FILM GOLD. The 13th film was released on 739 screens (the largest number in the history of Japanese cinema at the time) on Saturday, July 23, 2016, and earned 675,176,000 yen from the 478,528 ticket sales on its opening day. Considering the fact that STAMPEDE has 310 less screens than GOLD and was released on Friday, the opening day result may be well enough for STAMPEDE.
The One Piece film series' highest opening day box office record was 750 million yen on 600,000 admissions marked by the 12th film ONE PIECE FILM Z on December 15, 2012.
2019年、沢山の素晴らしい映画が公開され数々のヒット作が生まれました。

そんな中、
本作、劇場版『ONE PIECE STAMPEDE』が、

2019年公開映画 初日動員数第1位

を記録しました????

\この波に乗りくおれるな/#ワンピーススタンピード #ONEPIECESTAMPEDE #OnePiece #ワンピース https://t.co/VLAfv4Idsd

— 劇場版『ワンピース スタンピード』【公式】 (@OP_STAMPEDE) August 10, 2019
Trailer with English subtitles:
---
Source: Cinema Today
(C)Eiichiro Oda/2019 "One Piece" Production Committee