Hungry after exploring what Crunchyroll Expo has to offer? Here are some places to consider!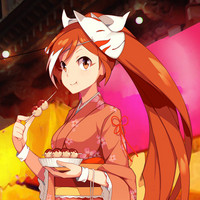 Cosplay, anime, and Hime. Oh my! It's almost time for the Crunchyroll Expo! And while there will be lots to do at the San Jose McEnery Convention Center, you're bound to want to get out and see more of the city, and of course, taste some of the delicious dishes San Jose has to offer!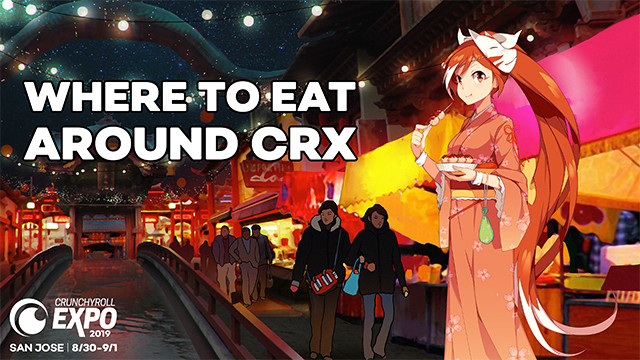 Are you a pizza fan? A steak and potatoes kind of eater? Are you ready for some Asian cuisine or a rustic Italian dish? Whatever you're in the mood for, there's something on this list for everyone, including those who have specific dietary restrictions. Below you'll find a list of ten restaurants near the convention center, each of which can be found on this handy map. We have chosen specialty places, though if you've got the urge for some fast food, we've also got you covered. Estimated price ranges are listed whenever available, along with a quick overview of the main types of food available at each location. The most and least expensive main dishes are listed for each location, along with specialty menus, serving times, and dietary options (like vegetarian, gluten-free, and soy sensitive menus).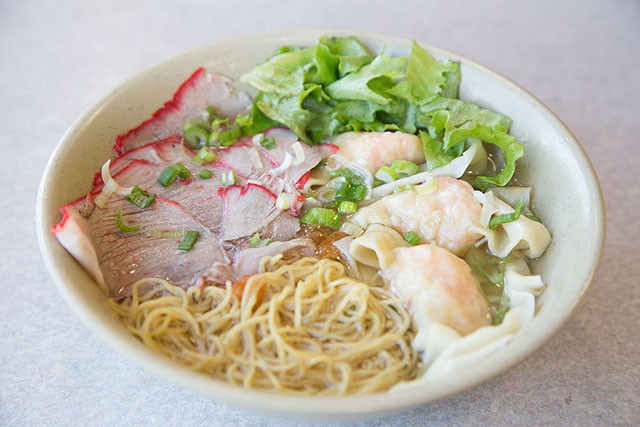 China Chen serves Asian food all day, making this establishment an option for breakfast, lunch, or dinner. The restaurant advertises their Shrimp Wonton Egg Noodle Soup as a "fan favorite" and the best in the universe! They're also quite proud of their flour cakes, which they promise will be made fresh on a daily basis.
Highlights:
Combination Chow Fun $12.50 Pan-fried rice noodles with a medley of meats and vegetables.
Fried Flour Cake Delight $8.50 Flour cake with eggs, onions, pickles, and dipping sauce.
Options include soups, noodles, and rice dishes.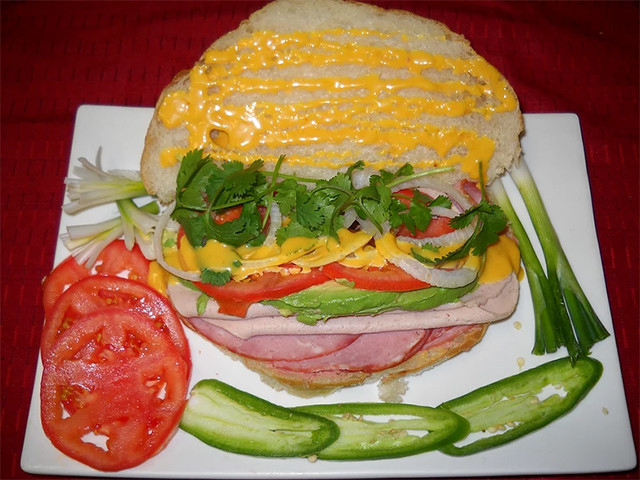 Dakao is a great option for anyone needing a quick bite on the go. The restaurant offers sandwiches and fast food that you can nosh while you're out and about. Those who want a traditional dining experience can still take advantage of this establishment's fare, too. Desserts and catering options make this a great choice for parties and celebrations.
Highlights:
Sandwiches $3.50
Croissant sandwich $4.50
Noodles, rice, soup, pho, fish, rolls, and more are available.
Pork, chicken, fish, vegetarian options, and more!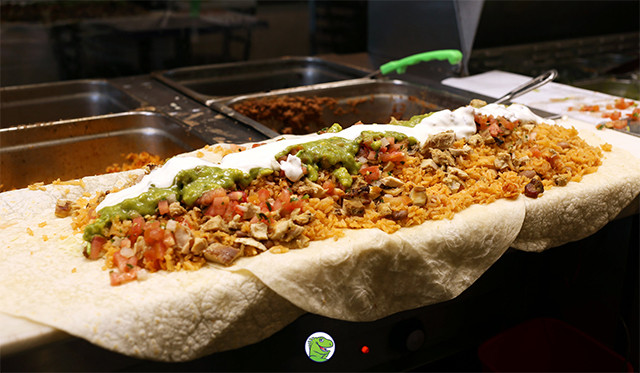 Obviously, a place advertising something called the "Burritozilla" dabbles in burritos. But Iguanas goes a bit further than that. The restaurant serves an enormous monster of a burrito dubbed, you guessed it, the Burritozilla! Fans of Mexican food will also be happy with the wide variety of dishes available.
Highlights:
5-pound 18-inch Burritozilla $32.50
Mini burrito $7.50
Happy Hour: Monday-Friday from 2-4 PM, offering a $9 meal with a medium soft drink.
Chicken, beef, carne asada, and more options available to choose from.
Lard-free beans.
Flour, wheat, or spinach tortillas are available.
Tacos, bowls, salads, nachos, and vegetable options are served, including veggie tacos and burritos.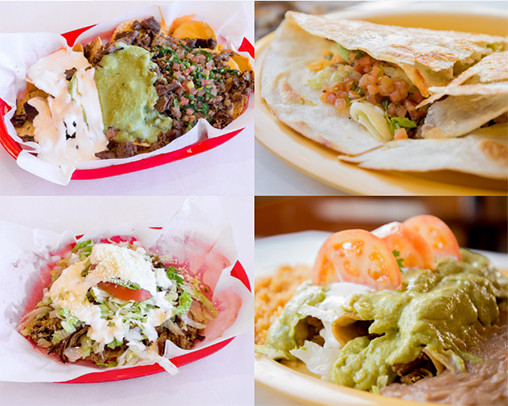 La Victoria, or LaVic's, as they are called in the area, advertises their popular tacos, breakfast burritos, and carne asada. But where they really shine is with their much-loved orange sauce. The orange sauce recipe is a secret, but LaVic's promises the concoction is safe for vegans and vegetarians.
Highlights:
Burritos, tacos, enchiladas, quesadillas, and more!
They also offer meat and veggie options for most types of meals.
Breakfast served between 7-11 AM.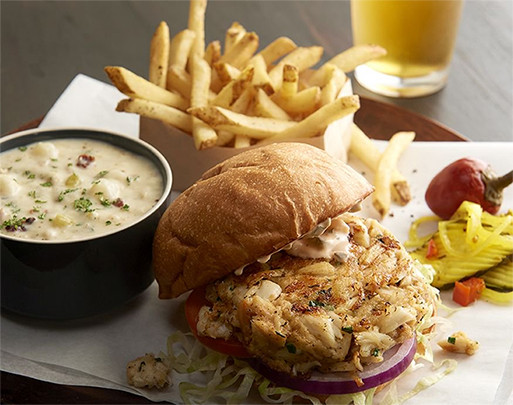 McCormick & Schmick's is proud of their popular bar area known for its award-winning foods. Perhaps an even bigger draw for convention-goers is the convenience factor. M&S is a short walk from the convention center and allows easy sight-seeing access to anyone looking to check out the nearby Museum of Art and Civic Auditorium. Burgers and steaks are available, but the seafood is the big draw. Chef Flores recommends the Hawaiian Bigeye Ahi Tuna, which should pair quite nicely with the establishment's oyster bar.
Highlights
Lunch Offerings:
Pan-Seared Alaska Halibut $40
Bangkok Pan Noodles $12.50
Dinner Offerings:
Twin North Atlantic Lobster Tails $46
American Kobe Style Burger $19
Happy Hour: Monday-Friday from 4-6:30 PM; meal options can range between $3.50-$9.50 with other side items available.
Soups, salads, and oyster bar also available. McCormick & Schmick's supports local and sustainable institutions such as ranches, fisheries, farms, and breweries.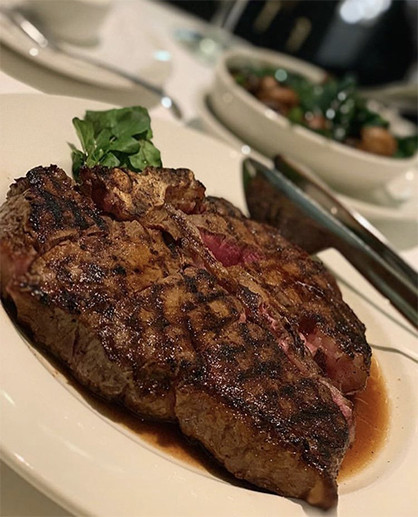 Morton's The Steakhouse also boasts a convenient walking distance from many nearby attractions. The steakhouse offers a variety of ways to enjoy its popular meat dishes, including a bar, patio, and private dining areas. Morton's offers a three-course lunch selection allowing diners to choose a soup or salad, a main dish, and a dessert. Dinner options include a mixed grill allowing for a variety of meats and seafoods in a single dish.
Highlights:
Morton's Prime Burger
Shrimp Scampi Capellini
Porterhouse Steak
Steak, soups, salads, steaks, chicken, and various seafood options to choose from.
Offers gluten and soy sensitive lunch and dinner menus.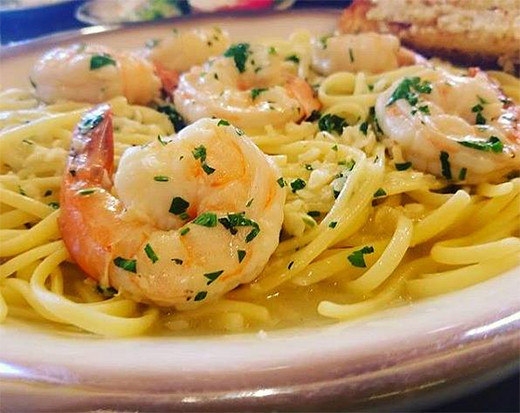 Original Joe's is proud to have been one of the first restaurants based in San Francisco to branch out into San Jose. They boast worldwide recognition, and with multiple travelers' awards and recognition from the Zagat guide, it's not hard to see why. Original Joe's promises an Italian twist on most available dishes. The restaurant offers a different dinner special each night of the week, along with a Joe's Special as part of the breakfast menu.
Highlights:
Steak sandwich $25.95
Turkey burger $14.95
Breakfast, sandwiches, burgers, salads, and more, all with an Italian spin like ciabatta bread or Italian spices and sauces!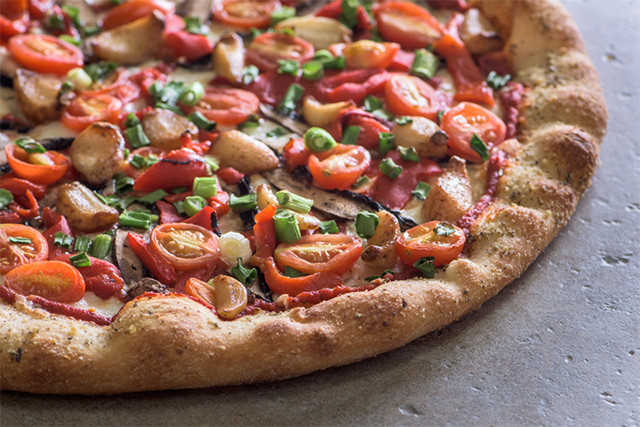 Another Zagat guide recommendation, Pizza My Heart is perfect for travelers looking for both a great meal and a souvenir. This establishment offers a wide variety of pizza options, including vegetarian varieties, along with exclusive collectible T-shirts that change each year!
Highlights:
12", 14", 18" pizzas. Prices vary by size and topping options, pizza prices range between $13-$34.75.
Create your own pizza with cheese, 1-4 toppings.
Specialty, award-winning pizzas are also offered.
Vegetarian pizza options.
Appetizers, salads, and pizza by the slice available.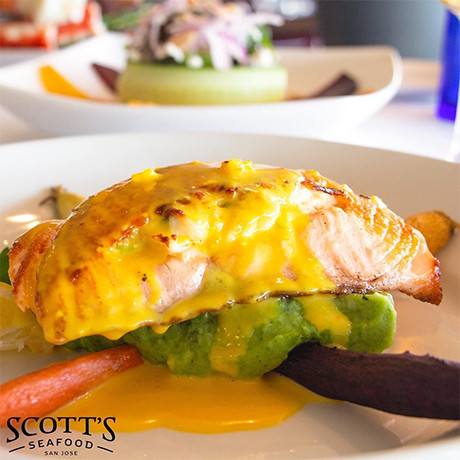 Scott's Seafood offers brunch, lunch, and dinner with a wonderful view. Patrons can take advantage of unique dining experiences like the private banquet area complete with a cozy fireplace and the rooftop patio boasting another fireplace and an LED-lit bar. Scott's is a surf and turf inspired restaurant offering a wide variety of seafood featuring everything from shrimp to crab-stuffed sustainable salmon along with various cuts of meats like filet mignon and rib-eye. Omelets, crepes, and a chilled shellfish bar are available on the brunch menu.
Highlights:
Brunch: Served on Sundays between 10:30 AM - 2:00 PM.
Lunch:
Filet Mignon $38
Grilled Chicken Club $14
Dinner:
USDA Prime 18oz Bone-In Rib Eye $49
Chicken Marsala $27
Happy Hour: Monday-Friday from 3:30-6:30 PM. Happy Hour prices top out at $11.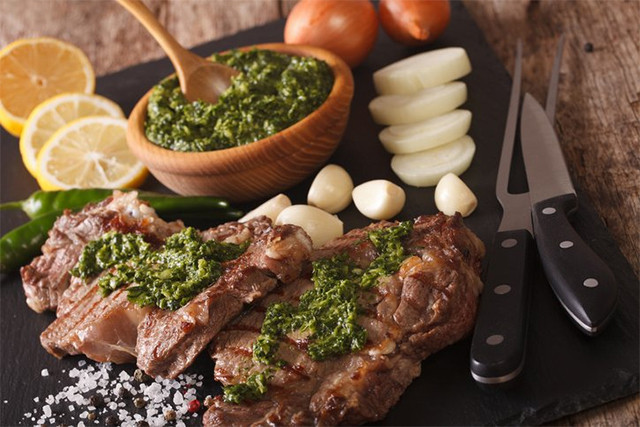 Taurinus is not your average steak house. The restaurant offers what they call a Rodizio style of serving, meaning the customer pays one price for their meal and are brought a variety of options throughout their experience. Taurinus offers over a dozen different kinds of meats for diners to try and employs a "traditional gaucho" cooking method involving an open fire pit.
Highlights:
Buffet style eating, until full, one price for the entire meal. Prices vary from weekdays to weekends and from lunch to dinner.
Kids 5 and under eat free. Child prices range from $18.95-$25.95.
Adult prices range from $29.95-$55.95.
Salad bar prices range from $21.95-$$39.95.
If you find yourself in need of refueling while exploring the Crunchyroll Expo, you'll have a hard time deciding what type of fare to chow down on; so many options are convenient and offer amazing new dining experiences! Seafood, steakhouses, pizza, and foreign cuisine... okay, now we're hungry and willing to bet you are too! So get out there and nosh to your heart's content! Nom nom nom.
Jonesing to check out one of these restaurants? Tell us which one in the comments!
----
Carolyn Burke also writes for Bunny Ears and Cracked. Follow her on Twitter and Instagram.