"Weathering With You" drops to the third place in its fourth weekend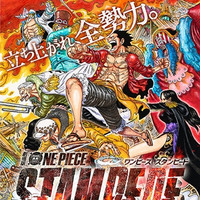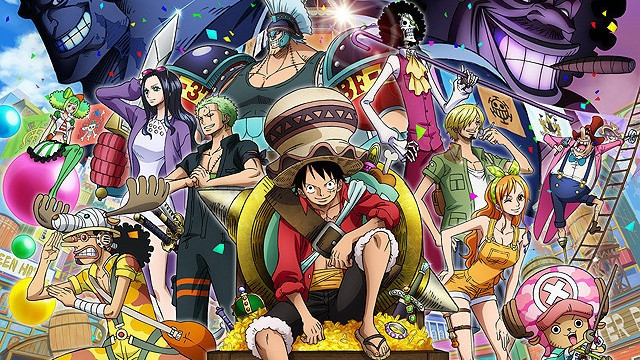 The actual box office numbers for the weekend of August 10-11 in Japan have arrived. As reported, the One Piece anime franchise's 14th feature film ONE PIECE STAMPEDE was the king of the weekend, making 806 million yen on 598,000 admissions on its first Saturday and Sunday.
The two-day gross was 30.3% less than that of the previous 13th film ONE PIECE FILM GOLD released three years ago. But we have to point this out again, STAMPEDE's first day was Friday on August 9, 2019, while GOLD's was Saturday on July 23, 2016. The former's first four-day gross from Friday to Monday was 1,646,321,500 yen with the 1,254,372 ticket sales, which were 108.4% (gross) and 115.3% (ticket sales) of those of the latter.
Makoto Shinkai's Tenki no Ko/Weathering With You, which had dominated the box office for three weeks in a row, dropped to the third place (His previous film Kimi no Na wa./Your Name. topped the weekend ranking for an amazing nine consecutive weeks). The 114-minute film's s fourth weekend gross was 645 million yen (with 468,000 admissions), 11% down from its previous weekend. Its total box office gross in Japan has reached 7.88 billion yen so far, and is expected to surpass the 10 billion yen mark by the end of this month.
The Uta no Prince-sama franchise's first feature film Uta no Prince-sama The Movie: Maji LOVE Kingdom is still strong at the Japanese box office. It added another 200 million yen in its ninth weekend, bringing its total to an impressive 1.4 billion yen.
---
Weekend box office in Japan (August 10-11, 2019)
(ticket sales basis)
1 (new). "ONE PIECE STAMPEDE" - 1.64 billion yen
2 (new). "The Lion King" - 1.44 billion yen
3 (1). "Weathering With You" - 7.88 billion yen
4 (3). "Toy Story 4" - 7.85 billion yen
5 (2). "Hobbs & Shaw" - 1.69 billion yen
6 (6). "The Secret Life of Pets 2" - 1.2 billion yen
7 (4). "Dragon Quest: Your Story" - 900 million yen
8 (5). "The Great War of Archimedes" - 1.26 billion yen
9 (8). "Mewtwo Strikes Back: Evolution" 2.35 billion yen
10 (7). "Kamen Rider Zi-O the Movie: Over Quartzer" - 750 million yen
"ONE PIECE STAMPEDE" trailer with English subtitles:
---
(C)Eiichiro Oda/2019 "One Piece" Production Committee