Be one of the first to watch the return of the series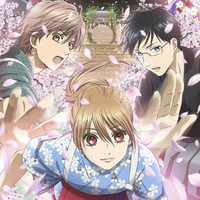 If you're as excited as we are for the return of the Chihayafuru anime, you'll want to make your way to Crunchyroll Expo 2019. This year's event will be host to a panel and screening for Chihayafuru season 3, which is coming to Crunchyroll this fall. Be among the first to watch the return of the series, complete with season 3 producer Toshio Nakatani in attendance!
It all goes down in the CRX 2019 Theater on August 31 from 3:00-4:00pm.
About Toshio Nakatani:
Toshio Nakatani is Producer of International Business Development and Intellectual Property Produce at Nippon Television Network Corporation (Nippon TV). Nakatani has spent over 25 years focused on anime production at Nippon TV. His representative works include DEATH NOTE, HUNTER×HUNTER, Kaiji, Akagi, Claymore, Berserk, MONSTER, Hajime no Ippo, Beyond the Heavens, Mr. Tonegawa – Middle Management Blues –, NANA, Kimi ni Todoke: From Me to You, Ouran High School Host Club, Chihayafuru, My Love Story!! and The World Is Still Beautiful. Special animation; Lupin III Special, Yawara! Special, Touch Special and City Hunter Special are also his popular works.
Nakatani joined Nippon TV in 1992 dreaming of producing documentaries like those on National Geographic, after spending 1990-1991 in India where his outdoor party and the Indian Mountain Police became the first in history to successfully raft along the world's fifth longest river, the Brahmaputra. He was born in Yokohama, Japan, in 1968 and during college, was part of the outdoor club where he specialized in rafting down extreme rapids.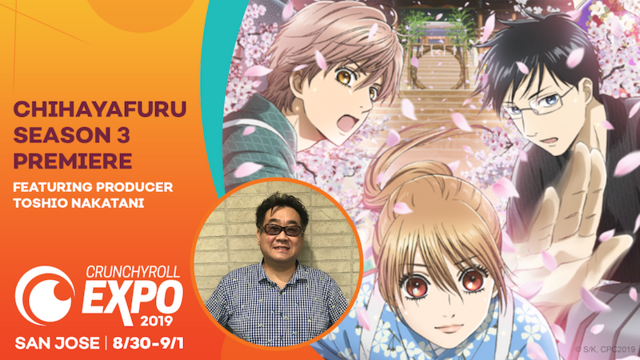 Synopsis:
"I'm not letting go of my dreams! I'm gonna be the queen!"
They put everything on the line to taste the glory. Chihaya and Mizusawa High School karuta club teammates, including those who just joined, spend the summer of their sophomore year competing at the National Tournament.
In the team competition, they beat the seemingly invincible Fujisaki High School to make Mizusawa High School the champion for the first time. In the individual competition, Taichi wins the B Level while Arata wins the A Level.
The right finger that Chihaya injured in the team competition has healed from the successful surgery. She's ready to join the Fujisaki High School summer camp with Taichi.
They set their eyes on beating the reigning queen and put up with the brutal training from their advisor Sakurazawa, but the discovery of one fact might dash their hopes of playing.
Meanwhile, Arata learns that having his own team will open up new opportunities, so he sets off to establishing one.
A new rival, an unpredictable future, and the dream of becoming the queen. "Chihayafuru 3" overflows with the passion and devotion of the karuta club high school students!
Stay tuned for more CRX updates!
>>Visit the Crunchyroll Expo 2019 Website