Broadcasting day will be changed from the current Thursday to Saturday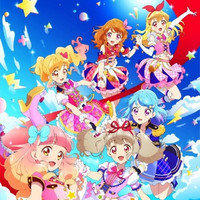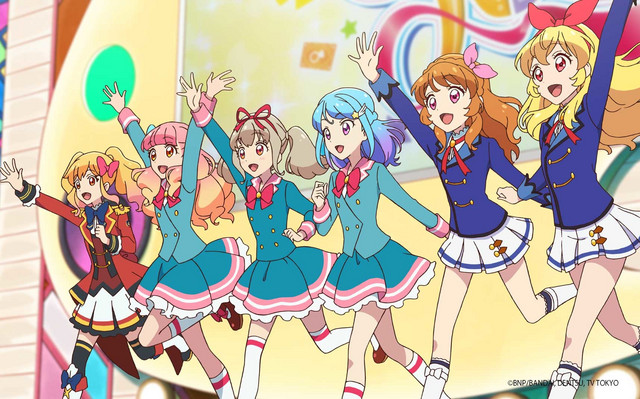 After the ten-day countdown on Twitter, tonight at 20:30 (JST), the Aikatsu! franchise's official YouTube channel "AiTube/Aikatsu!Tube" posted a three-minute PV for its new TV series Aikatsu on Parade!, which is set to premiere on TV Tokyo and its affiliates on October 5, 2019. The news was also announced at the "BEST FRIENDS! SPECIAL LIVE ~Thanks OK~" event held at Pacifico Yokohama National Convention Hall in Kanagawa Prefecture today.
According to the clip, Aikatsu on Parade! will have a new protagonist named Raki Kiseki voiced by Rin Aira, who made her voice actress debut by playing Wakaba Harukaze in the ongoing Aikatsu Friends! after becoming the winner of the second Aikatsu Friends! Miracle Audition in 2018.
Raki, who is in the second grade at junior high, has transferred to Star Harmony Academy (Aikatsu Friends!) to become an idol. When she uses the Aikatsu Pass invented by her older sister who is an Aikatsu engineer, a strange thing happens. Many doors suddenly appear, which connect to other Aikatsu! worlds. With the support from the successive Aikatsu idols, Raki starts her idol activities to make her own premium dress.
The broadcasting slot for Aikatsu on Parade! will be changed from the current Aikatsu Friends!'s 18:25 pm on Thursday to 10:30 am on Saturday.
TV anime "Aikatsu on Parade!" PV:
Key visual: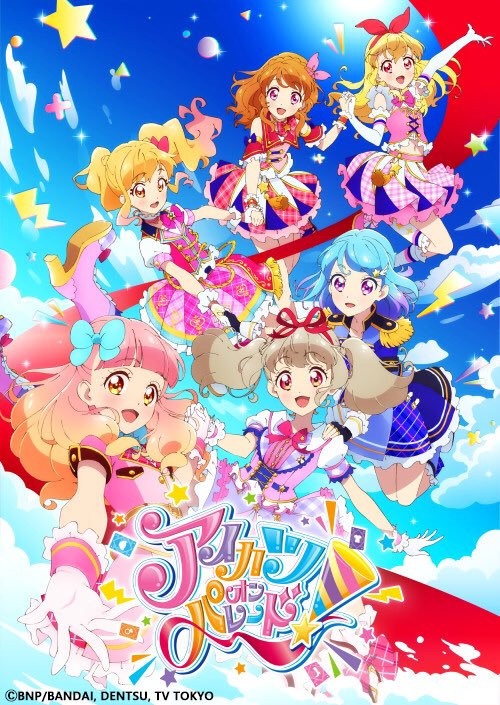 【重大発表☆】10月5日(土)午前10:30からアイカツ!最新シリーズ『アイカツオンパレード!』が放送スタート♪
新しい主人公「姫石らき」ちゃんが歴代のアイドル達とアイカツ!
自分だけのプレミアムレアドレス作るためにアイカツ!頑張っちゃお☆#aikatsuonparade#アイカツオンパレード pic.twitter.com/kRUtKmfwHM

— アイカツフレンズ!&アイカツオンパレード!&アイカツ!&アイカツスターズ!アニメ公式 (@aikatsu_anime) August 17, 2019
Data Carddass "Aikatsu on Parade!" PV:
新シリーズ「アイカツオンパレード!」が2019年10月よりスタート!
アイカツオンパレード!の最新情報をデータカードダスの公式サイトで解禁したよ!みんなチェックしてね☆

さあいこう、光る未来へ!https://t.co/gsVHujxffa#アイカツオンパレード #aikatsu pic.twitter.com/5v2mnIi7xz

— アイカツ!データカードダス公式 (@aikatsu_dcd) August 17, 2019
Based on Bandai's trading card game series of the same name, the first Aikatsu! TV anime was aired for 178 episodes from October 2012 to March 2016, then followed by the second series Aikatsu Stars! with 100 episodes from April 2016 to March 2018. The ongoing third season Aikatsu Friends! premiered in April 2018, and is scheudled to end in the end of this September.
---
Source: "Aikatsu!" official YouTube channel, "Aikatsu!" anime official Twitter
(C)BNP/BANDAI, DENTSU,TV TOKYO