Yoshiyuki Tomino (Mobile Suit Gundam)'s first super robot TV anime series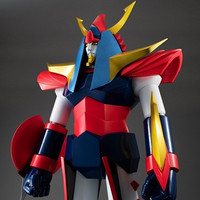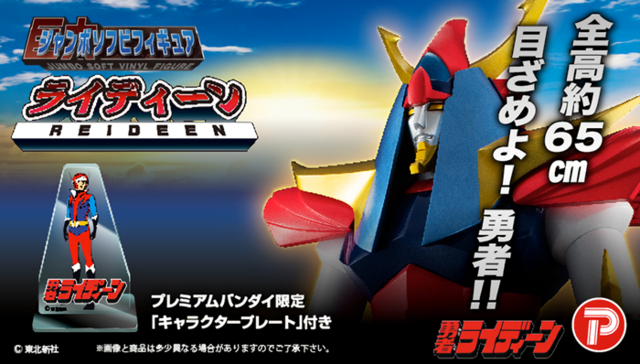 Bandai Namco Group's toy company Plex has started accepting pre-orders for a 65 cm-tall soft vinyl figure of Raideen, the main robot in Sunrise (named Soueisha at the time)'s classic robot anime in the mid-1970s, Yuusha Raideen/Brave Raideen, on Bandai's official online store Premium Bandai.
The anime's first half was directed by Yoshiyuki Tomino (Mobile Suit Gundam) as his first super robot anime, and the second half was by Tadao Nagahama (Chodenji Robo Combattler V). Gundam's Yoshikazu Yasuhiko also served as character designer for the first time in his career. It was aired for 50 episodes in Japan from April 1975 to March 1976.
Faithfully based on the original anime design sketches of the 52-meter tall robot and its iconic tricolor in the anime, the figure is recreated with more details by the latest digital molding technology. Its price in Japan is 46,200 yen (about 434 US dollars), and its scheduled shipping date is December 2019.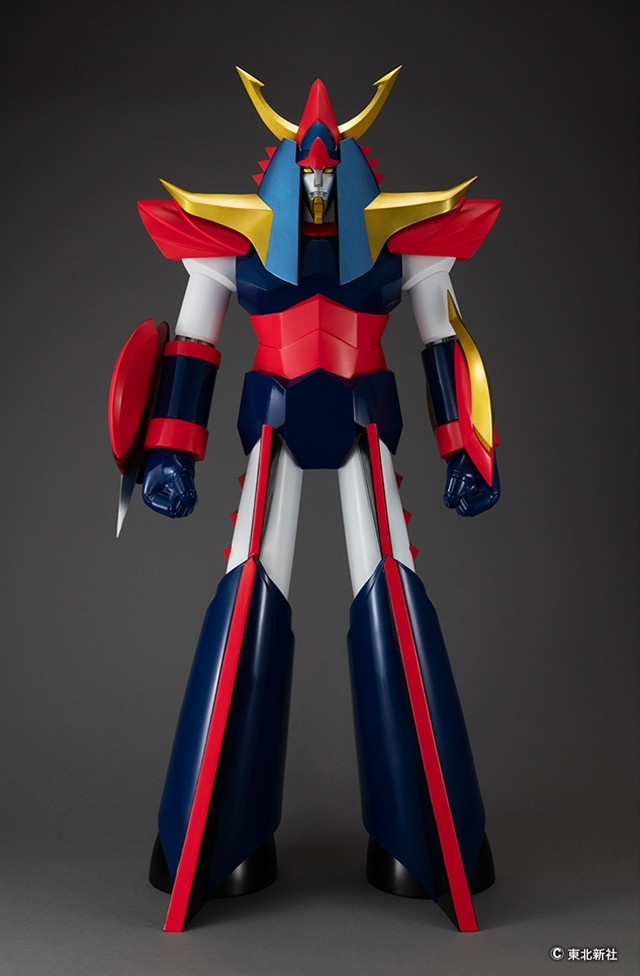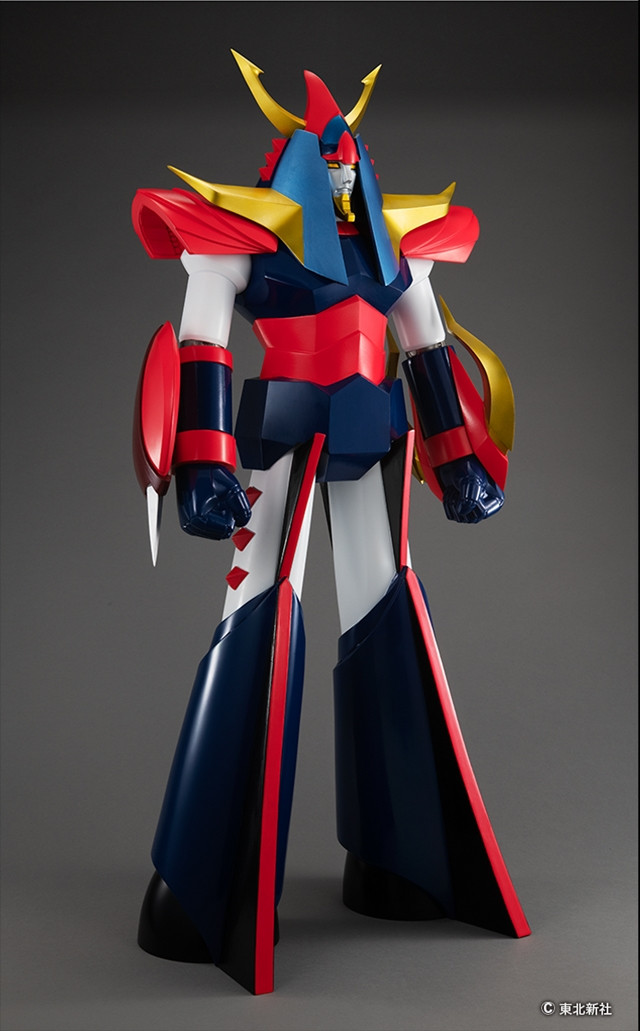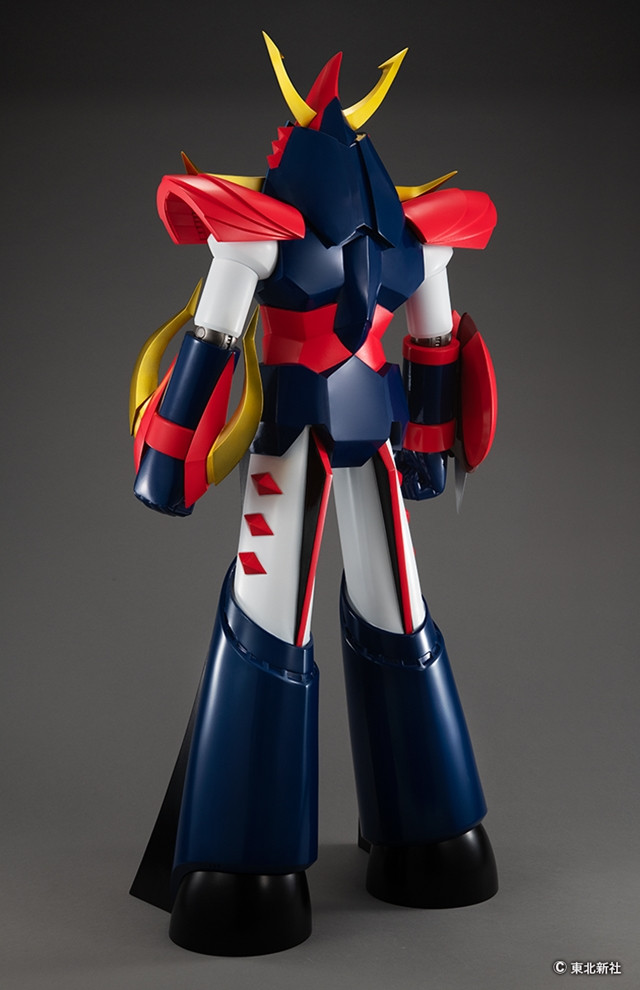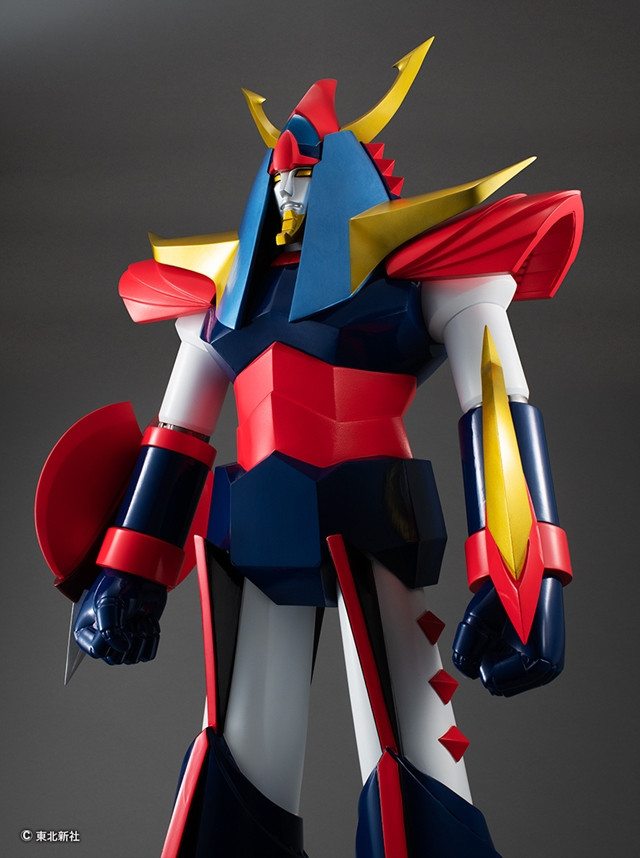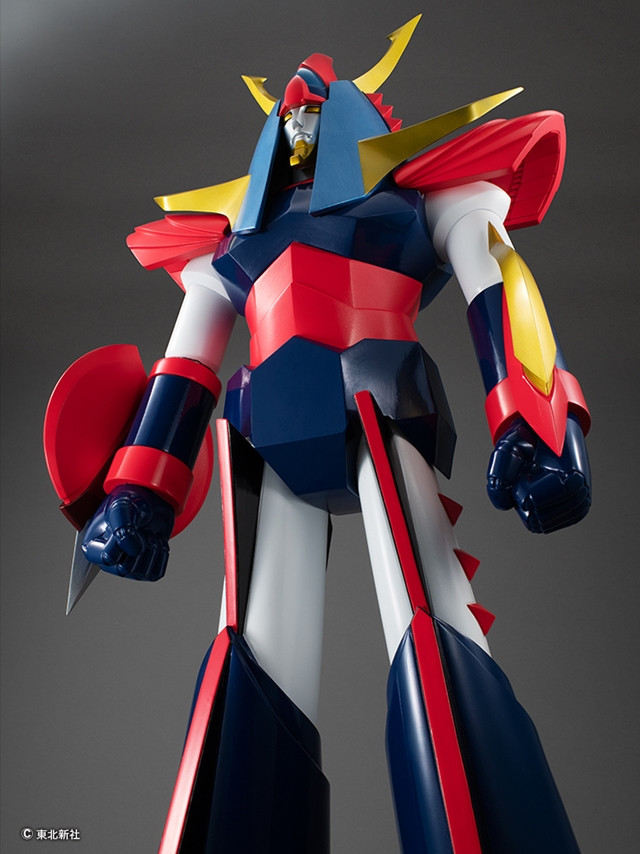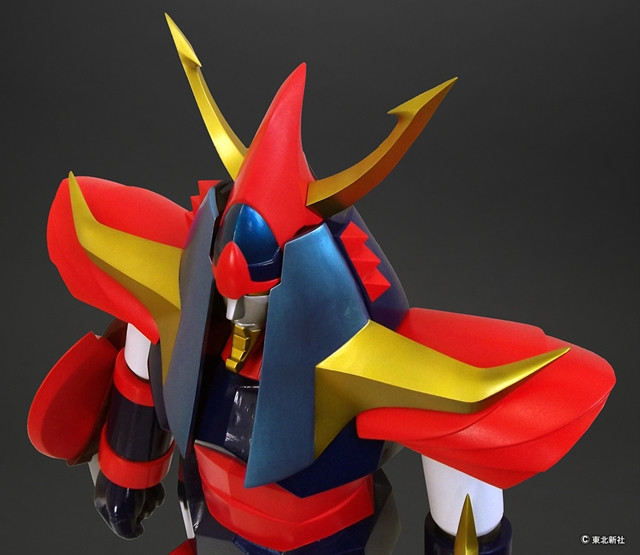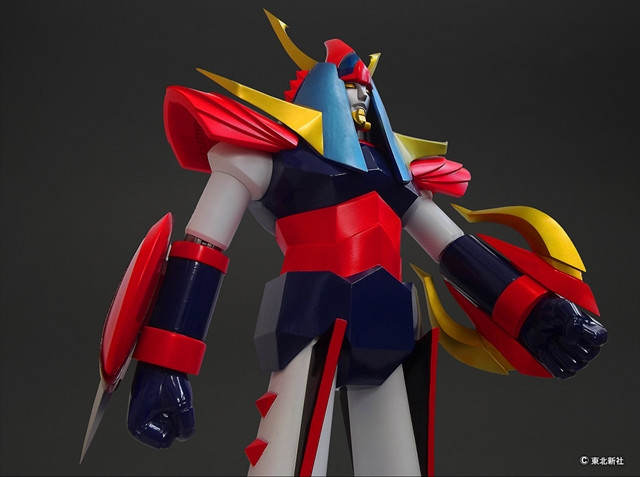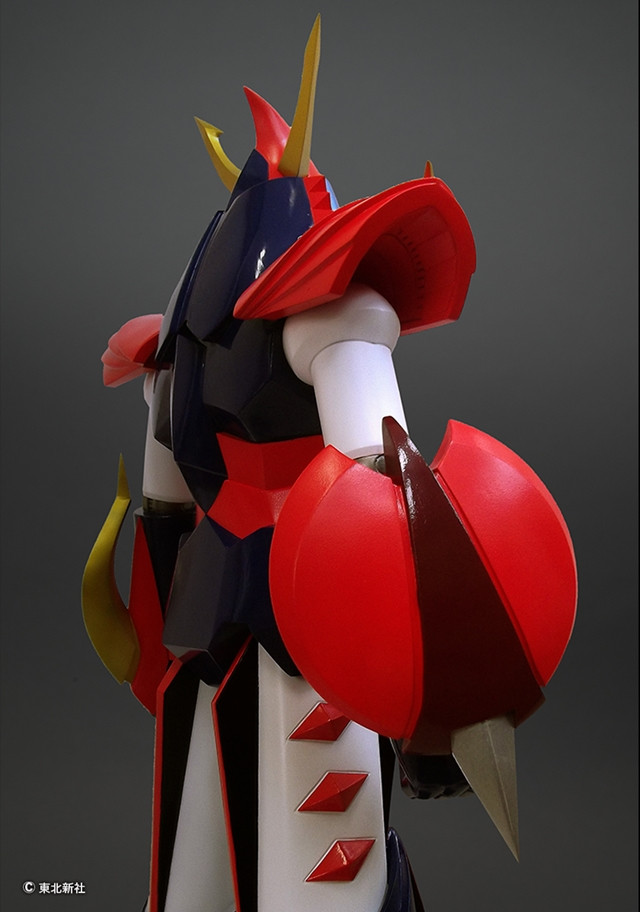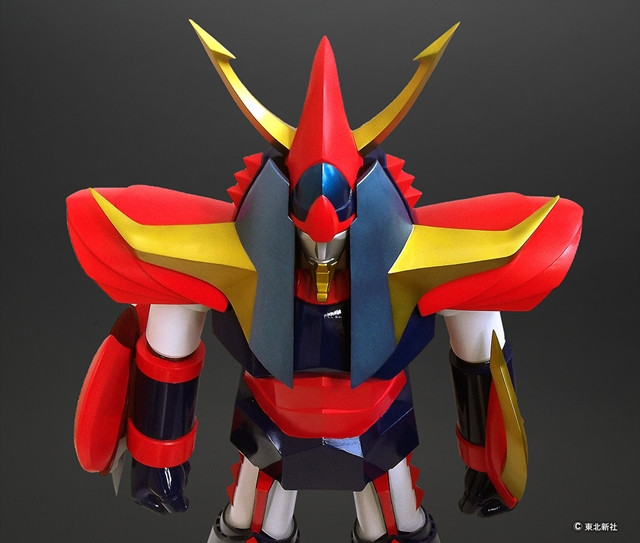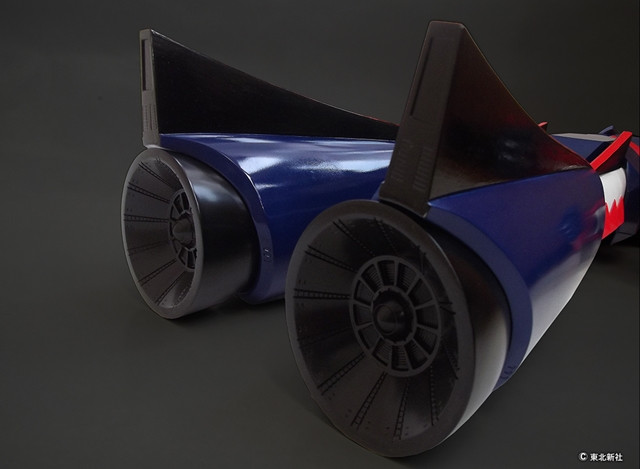 Purchasers at Premium Bandai will also get an original display plate of the protagonist Hikaru Hibiki.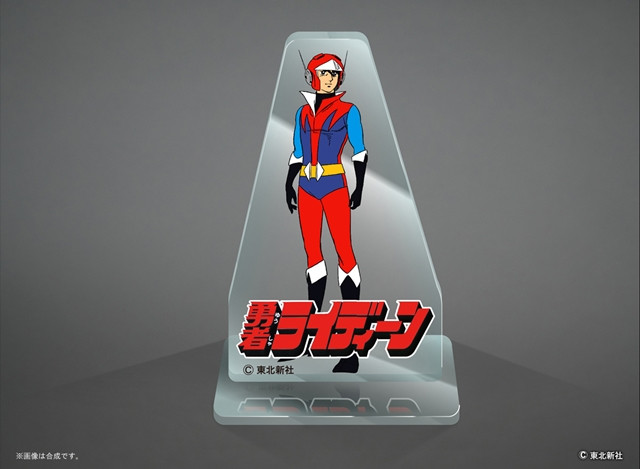 ---
Source: Plex press release
(C)Tohoku Shinsha