Come see the first episode and a chat with producer Hirotsugu Ogo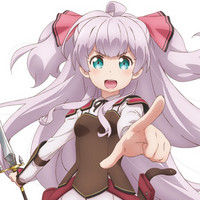 Crunchyroll Expo 2019 is right around the corner, but the announcements keep on comin'. If you plan on attending, another exciting premiere you can look forward to is the Didn't I Say to Make My Abilities Average in the Next Life?! anime, which is coming to Crunchyroll (worldwide excluding Asia) this fall. Come to the panel/screening on August 31 and stick around for a talk with producer Hirotsugu Ogo for even more insight into the new series!
Didn't I Say to Make My Abilities Average in the Next Life?!: Episode 1 Premiere & A Talk with Producer Hirotsugu Ogo
A genius high school girl who wishes to reincarnate as someone with average abilities in her next life, didn't quite get there when her power turns out to be 6,800 times stronger than an average magician! Come join special guest Hirotsugu Ogo and learn about the heartwarming isekai series and behind the scenes before it comes to Crunchyroll this October!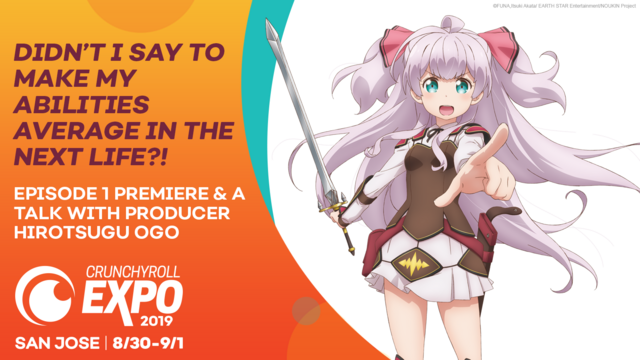 Hirotsugu Ogo (Producer) Bio:
My Bride is a Mermaid (2007): Producer
Nyaruko: Crawling With Love! (2012): Producer
Restaurant to Another World (2017): Producer
Assassination Classroom (2015): Music Producer
Series synopsis:
An above average high school girl, Kurihara Misato, is reborn in another world after an accident.
Her wish in this new world: "I want to make friends like normal and live a normal life."
Trailer:
Stay tuned for more CRX updates!
>>Visit the Crunchyroll Expo 2019 Website