Avex's original project plans to include anime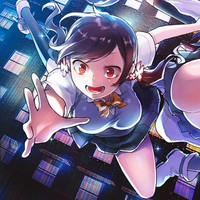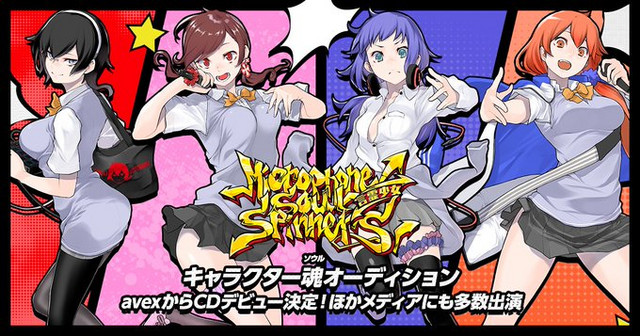 The official website for avex's new virtual project "Kotodama Shoujo" is updated with a key visual featuring the four members of its main rap unit "Microphone Soul Spinners", and also introduced its main story.
Key visual: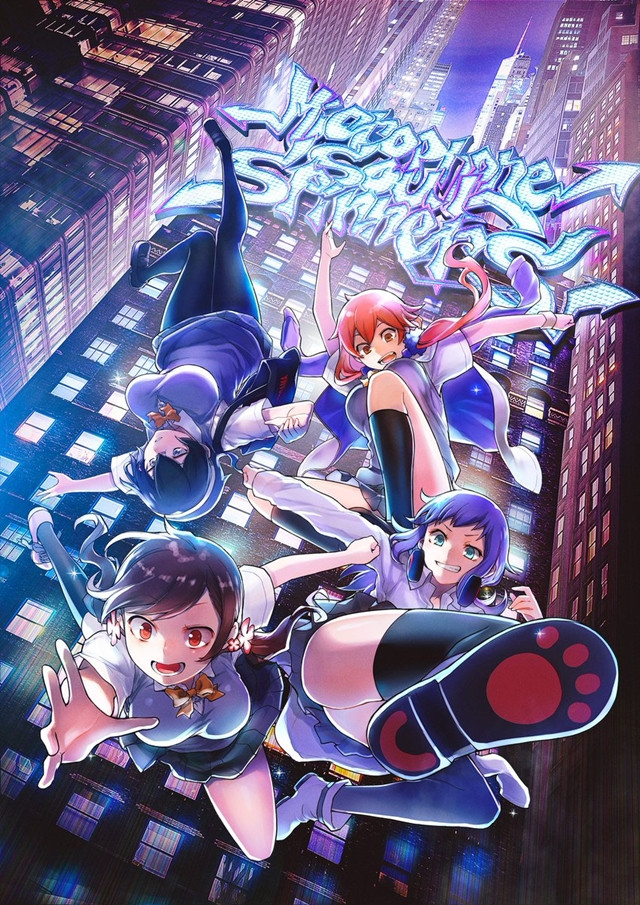 ????てっぺんをつかみ取れ!#言霊少女 メインビジュアル公開????

キャラクター4人が未来に向かって踏み出しました????
本日より #SHOWROOM にてスタートダッシュイベント配信開始!推しをソウルにするのはあなた✨

選ばれるのは、誰だ⁉#言霊2次審査 #Vtuber #オーディションhttps://t.co/uilezwGjyw pic.twitter.com/bvTDifTkSX

— 「言霊少女プロジェクト」公式 (@kotodamashoujo) August 23, 2019
Main story:
This is a star training high school, "Saint Hierarchy Academy." There is a certain drink in the hands of the highest-level girls in its hierarchy who rule this strongest girls school in the history. That is "Hieraru Milk" that can be taken only from the legendary "Hieraru Beef." Once you drink a sip of it, you will start shining and gain a ton of jobs. It is "A Drop of God" only for the top of the hierarchy. To get it, you have to win the battle in the school. This year's theme is rap battle, which is the highest competition of self-expression. This is a story about four girls who belong to the lowest group of the school, and their success to the top after encountering rap battle performances.
✨新しいストーリーを公開✨#言霊少女 プロジェクトの新しいストーリーを公開しました!
4人が通う学園の様子が垣間見られる物語の導入を1部ご紹介。
ヒエラルビーフとは…?????https://t.co/uHixNM7flj#ソウスピ #ヒエラルキー #ラップ pic.twitter.com/qrfvxIFsxe

— 「言霊少女プロジェクト」公式 (@kotodamashoujo) August 23, 2019
An open audition for the cast of the four-member virtual rap unit "Microphone Soul Spinners": Lime Mukouda, Shiika Yosano, Himawari Kawabata, and Chieri Villeneuve, has already begun. The "Start Dash" events by the audition's first qualifiers have started streaming on SHOWROOM from today.
????スタートダッシュイベント開催中????
続々と1次審査通過者の皆さんによる、配信が始まっています♪
好きなソウルを見つけよう????

☞配信ページはこちらからhttps://t.co/Yiaks4K2U7#言霊少女 #ソウスピ#SHOWROOM配信

— 「言霊少女プロジェクト」公式 (@kotodamashoujo) August 23, 2019
PV:
---
Source: "Kotodama Shoujo" project official website / Twitter
© Kotodama Shoujo Project 2019