DVD and Blu-ray is set to be released on October 20, 2019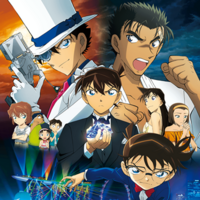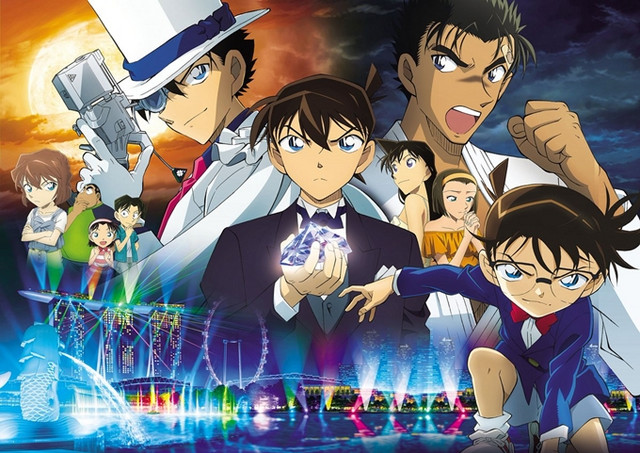 Thanks to the final boost with 57.7 million yen from the additional 4D attraction screenings started in 77 theaters across Japan last Friday, the total box office gross of the 23rd Detective Conan feature film Konjyou no Fist/The Fist of Blue Sapphire had finally reached 9,182,702,500 yen on 7,164,729 admissions by August 25, in 136 days since its release.
It was enough to become the highest-grossing film in the Conan anime franchise. The previous record was 9.18 billion yen marked by the 22nd film Zero the Enforcer in 2018. The 110-minute film was released in 363 theaters in Japan on April 12, 2019, and earned an impressive 1.464 billion yen in its first Saturday and Sunday, which was the highest record in the franchise and 113% of Zero.
The Conan film series has been renewing its box office record for seven consecutive years since its 17th film Private Eye in the Distant Sea in 2013.
"Detective Conan" film box office top 10 in Japan
1. "The Fist of Blue Sapphire" (23rd/2019) - 9.182 billion yen
2. "Zero the Enforcer" (22nd/2018) - 9.18 billion
3. "Crimson Love Letter" (21st/2017) - 6.87 billion
4. "Pure Black Nightmare" (20th/2016) - 6.33 billion
5. "Sunflowers of Inferno" (19th/2015) - 4.48 billion
6. "Dimensional Sniper" (18th/2014) - 4.11 billion
7. "Private Eye in the Distant Sea" (17th/2013) - 3.63 billion
8. "The Raven Chaser" (13th/2009) - 3.5 billion
9. "The Phantom of Baker Street" (6th/2002) - 3.4 billion
10. "The Eleventh Striker" (16th/2012) - 3.29 billion
Trailer
Poster visual: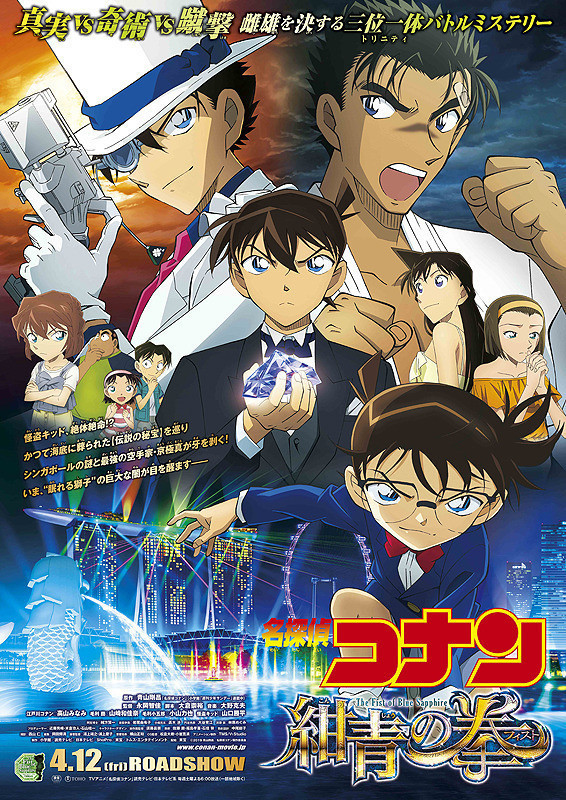 ---
Source: Oricon News
©2019 Gosho Aoyama/Detective Conan Production Committee