All-new film is now screened in 102 theaters across Japan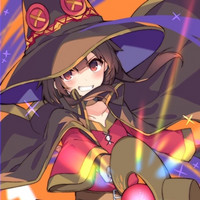 To promote the release of the all-new feature film KONOSUBA: God's Blessing on this Wonderful World! Legend of Crimson in Japan, the KONOSUBA novel's illustrator Kurone Mishima has been posting countdown character illustrations on her official Twitter account since last Saturday.
The much-awaited film focusing on Megumin's visit back to her home town with her party mates has finally opened in 102 theaters across in Japan today.
勝手にカウントダウンシリーズ。このすば映画まであと6日!???? pic.twitter.com/GQQU2cVS0b

— 三嶋くろね▫️このすば映画8月30日! (@mishima_kurone) August 24, 2019
勝手にカウントダウンシリーズ。このすば映画まであと5日!???? pic.twitter.com/KhYoNQk3Fg

— 三嶋くろね▫️このすば映画8月30日! (@mishima_kurone) August 25, 2019
勝手にカウントダウンシリーズ。このすば映画まであと4日!???? pic.twitter.com/VI7hchXTuj

— 三嶋くろね▫️このすば映画8月30日! (@mishima_kurone) August 26, 2019
勝手にカウントダウンシリーズ。このすば映画まであと3日!???? pic.twitter.com/NNP3DyHagS

— 三嶋くろね▫️このすば映画8月30日! (@mishima_kurone) August 27, 2019
勝手にカウントダウンシリーズ。このすば映画まであと2日!???? pic.twitter.com/HmfqAjZ4sb

— 三嶋くろね▫️このすば映画8月30日! (@mishima_kurone) August 28, 2019
勝手にカウントダウンシリーズ。このすば映画まであと1日!???? pic.twitter.com/8V8mK24S0l

— 三嶋くろね▫️このすば映画8月30日! (@mishima_kurone) August 29, 2019
(This last illustration was originally drawn for the postcard for the film's promotion distributed at the Summer Comiket)
8.30 ROAD SHOW???? pic.twitter.com/RQoHoayuPR

— 三嶋くろね▫️このすば映画8月30日! (@mishima_kurone) August 29, 2019
---
Full Trailer:
Poster visual: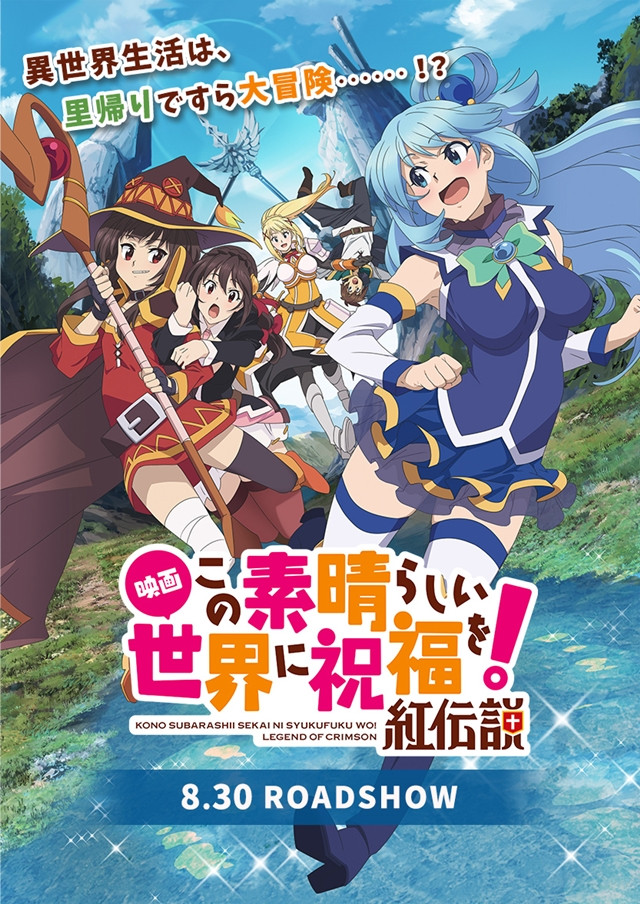 ---
Source: Kurone Mishima official Twitter
© Natsume Akatsuki, Kurone Mishima/KADOKAWA/Movie KONOSUBA Production Committee