Daisuke Nishida (Sengoku Basara, Joker Game stage plays) serves as writer/director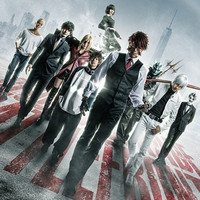 The official website and Twitter for the upcoming stage play adaptation of Yasuhiro Nightow's sci-fi action manga Blood Blockade Battlefront has posted a second key visual featuring its main cast, and six more individual cast visuals of Zed O'Brien, K・K, Gilbert Franke Altstein, Deldro Brody & Dog Hummer, Michella Watch, and Aligura.
2nd key visual: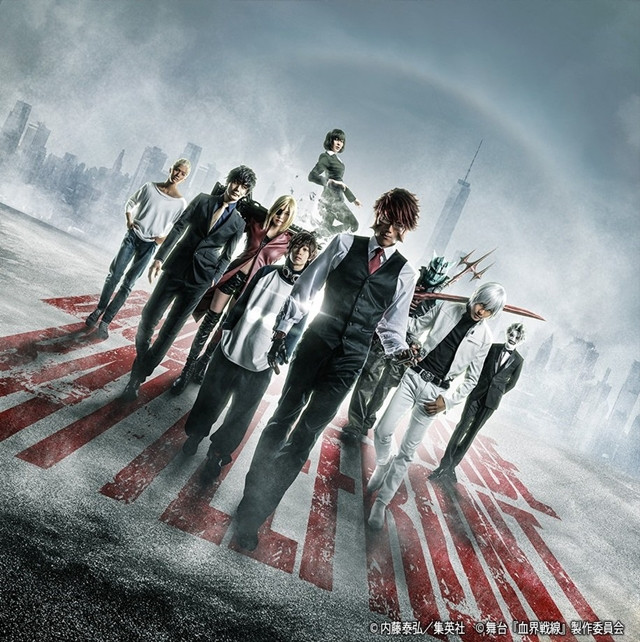 Zed O'Brien (Sumiya Ito) / K・K (Ayaka Ando):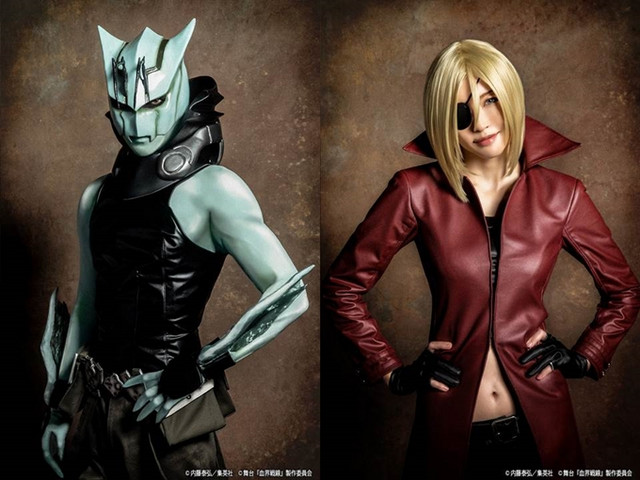 Gilbert Franke Altstein (Takashi Ogino) / Deldro Brody & Dog Hummer (Shota Kawakami)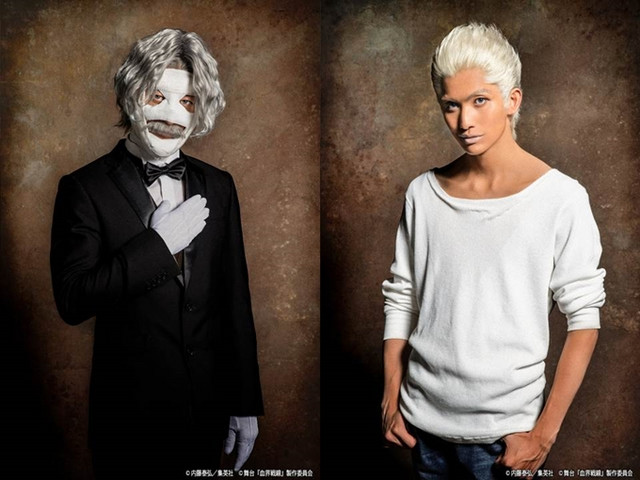 Michella Watch (Mizuki Saito) / Aligura (Chihiro Kai):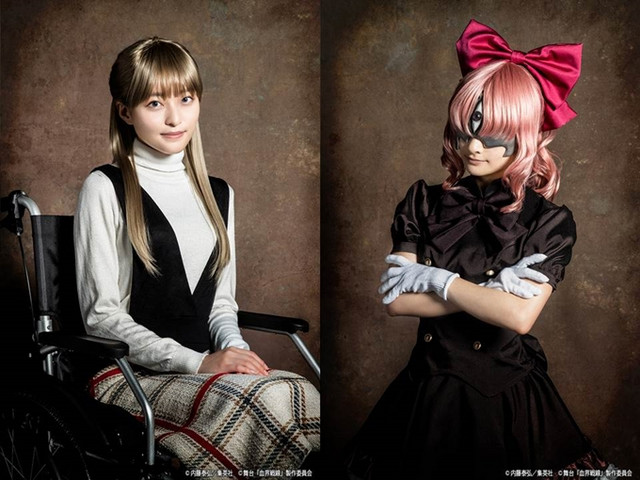 【情報解禁】
舞台『血界戦線』の第二弾キャラクタービジュアル&第二弾KVを公開しました!
詳しくは公式サイトにてご確認ください↓https://t.co/qPOrI8eoAp

9月1日23:59までオフィシャル先行抽選申し込み受付中!
お申込みはこちらから→https://t.co/QEQ837RBe1#舞台血界戦線 #kekkai_butai pic.twitter.com/d1pFYmd3Be

— 舞台『血界戦線』 (@KekkaiStage) August 30, 2019
---
The highly-anticipated play is written/directed by Daisuke Nishida (Blue Exorcist, JOKER GAME stage plays), and is scheduled to be performed at The Galaxy Theater in Tokyo from November 2 to 10, 2019, then at Umeda Art Theater Theater Drama City in Osaka from November 14 to 17. The ticket information about oversea sales is now available in English.
Main cast:
Leonardo Watch: Saku Momose (24/Peko in Kamen Rider Gaim)
Klaus Von Reinherz: Hiroaki Iwanaga (39/Akira Date/Kamen Rider Birth in Kamen Rider OOO)
Zapp Renfro: Hiroki Ino (26/Ookurikara in Touken Ranbu live-action film)
Steven Allan Starphase: Hidetoshi Kubota (32/Masaharu Niou in The Prince of Tennis stage plays)
Chain Sumeragi: Shizune Nagao (23/Kiyoko Shimizu in Haikyu!! stage plays)
Zed O'Brien: Sumiya Ito (25/Yukinari Kuroda in Yowamushi Pedal stage plays)
K・K: Ayaka Ando (28/Bishamonten in Noragami stage play)
Gilbert Franke Altstein: Takashi Ogino (46/Takeshi Asakura/Kamen Rider Ouja in Kamen Rider Ryuki)
Deldro Brody & Dog Hummer: Shota Kawakami (26/Jin Akutsu in The Prince of Tennis stage plays)
Michella Watch: Mizuki Saito (23)
Aligura: Chihiro Kai (29/Regulatory T Cell in Cells at Work! stage play)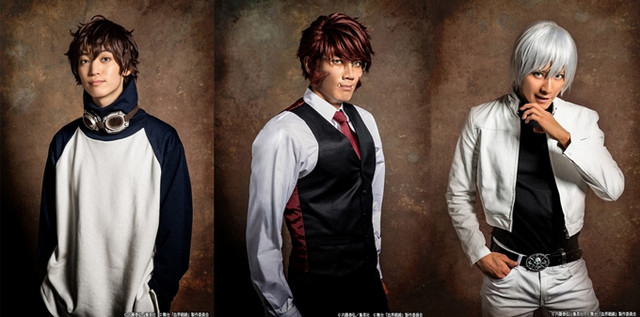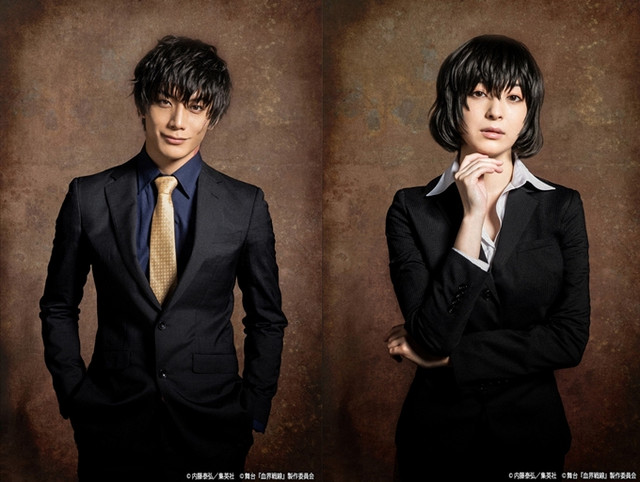 ---
Source: "Blood Blockade Battlefront" stage play official website / Twitter
© Yasuhiro Nightow/SHUEISHA
© "Blood Blockade Battlefront" stage play production committee