"KONOSUBA: Legend of Crimson" tops Pia's first day satisfaction ranking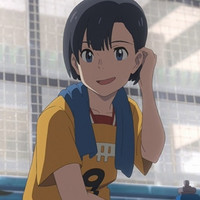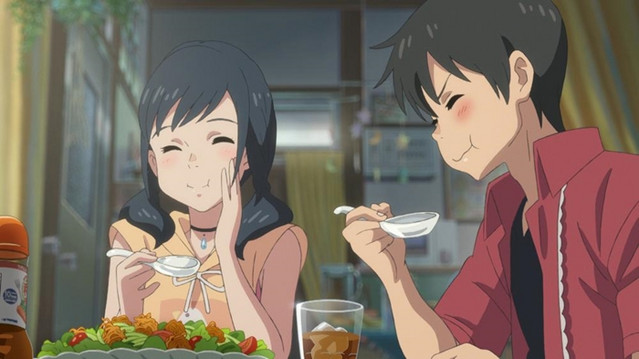 After gaining its top spot again last weekend, Makoto Shinkai's Tenki no Ko/Weathering With You had kept holding the No.1 crown in its seventh weekend with 417 million yen on 347,000 admissions. Thanks to the "First Day" discount on September 1, which all tickets cost 1,100 yen (700 yen cheaper that the regular adult price of 1,800 yen), it even sold 47,000 more tickets than the previous weekend.
The 114-minute film has brought its total domestic cume to 11.65 billion yen with the 8.75 million ticket sales by Sunday. It has already become the most commercially successful Japanese animation film of this year so far and also ranks eighth in the Japanese film box office ranking of all-time. By the end of this week, it is expected to outgross Hayao Miyazaki's 2013 film Kazetachinu/The Wind Rises (12.02 billion yen).
ONE PIECE STAMPEDE has also kept its fourth spot in its fourth weekend. The 14th One Piece anime feature film earned 252 million yen on 200,000 admissions, pushing the film's domestic cume over 4.73 billion yen.
The much awaited all-new feature film KONOSUBA: God's Blessing on this Wonderful World! Legend of Crimson opened in 100 theaters across in Japan on August 30, ranking eighth with an impressive 200 million yen in its first weekend. Considering its small theater count (less than one third of major Japanese films'), the result was enough to call it a great success. The film was also loved by the audience. It ranked No.1 in Pia's first day satisfaction ranking with a very good 92.5% approval rating.
---
Weekend box office in Japan (August 31 - September 1, 2019)
(ticket sales basis)
1 (1). "Weathering With You" - 11.65 billion yen
2 (2). "The Lion King" - 5.49 billion yen
3 (3). "Ossan's Love The Movie: LOVE or DEAD" - 1.23 billion yen
4 (4). "ONE PIECE STAMPEDE" - 4.73 billion yen
5 (new). "Hikkoshi Daimyou" - 336 million yen
6 (new). "Once Upon a Time in Hollywood" - 300 million yen
7 (5). "Toy Story 4" - 9.68 billion yen
8 (new). "KONOSUBA: God's Blessing on this Wonderful World! Legend of Crimson" - 200 million yen
9 (6). "Rocketman" - 400 million yen
10 (7). "Ni no Kuni" - 300 million yen
"KONOSUBA: God's Blessing on this Wonderful World! Legend of Crimson" Trailer:
---
(C)2019 "Tenki no Ko" Production Committee
© Natsume Akatsuki, Kurone Mishima/KADOKAWA/Movie KONOSUBA Production Committee