Other Avengers members and Deadpool are also featured in the collaboration project by seven artists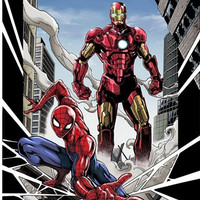 Shueisha's Shonen Jump + app will start offering manga shorts featuring Marvel Comics' super hero characters drawn by seven Shonen Jump manga artists from September 4.
Following today's interview with Marvel Comics' editor-in-chief C.B. Cebulski, who is a big fan of Japanese manga, the first part of the collaboration project's first story "SECRET REVERSE" by Kazuki Takahashi (Yu-Gi-Oh!) will be available from tomorrow, then its second part will follow on November 27. Its story focuses on Tony Stark (Iron Man) and Peter Parker (Spider-Man), who are invited to a game convention in Japan.
"Marvel x Shonen Jump + Special Collaboration" official website:
https://sp.shonenjump.com/p/sp/2019/marvel/
Schedule:
September 4: "SECRET REVERSE" Part 1 (Iron Man, Spider-Man) by Kazuki Takahashi (Yu-Gi-Oh!)
September 14: "Gag Reel" (Avengers) by Hachi Mizuno (Akuten Wars)
October 2: "Interview with Heroes" (Avengers) by Ken Ogino (Lady Justice)
October 16: "Samurai" (Deadpool) by Sanshiro Kasama and Hikaru Uesugi (Tsugihagi Quest)
October 30: "Halloween Avengers" (Avengers) by mato (Darling in the Franxx four-panel comedy spin-off)
November 13: "Antman+" (Antman) by Toyotaka Haneda (Vocchi-men)
November 27: "SECRET REVERSE" Part 2 by Kazuki Takahashi
"SECRET REVERSE" visual: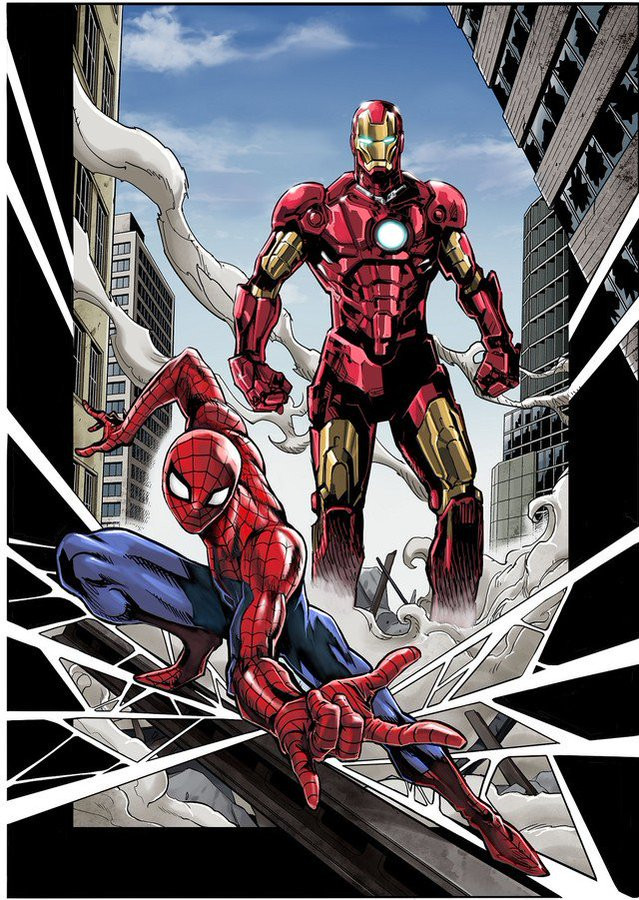 (c)2019 MARVEL illustration: Kazuki Takahashi
「遊☆戯☆王」高橋和希がアイアンマン&スパイダーマンの日本旅描く!マーベルと少年ジャンプがコラボ #アイアンマン #スパイダーマン #マーベル https://t.co/e4sgJdVPYp

— シネマトゥデイ (@cinematoday) September 3, 2019
---
via: Cinema Today