The last installment of the latest OVA series hits theaters November 15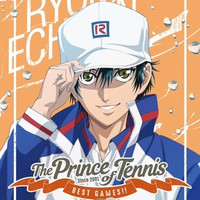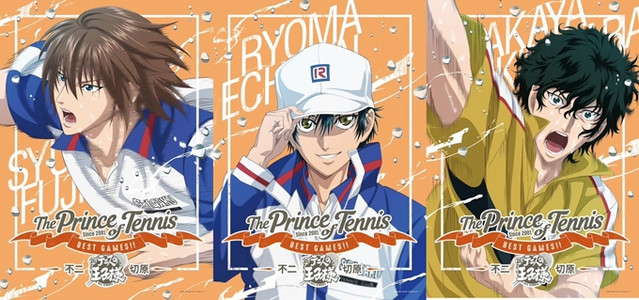 The official Twiiter for The Prince of Tennis anime franchise has posted three new key visuals for Fuji vs Kirihara, the forthcoming third volume of its latest OVA series The Prince of Tennis BEST GAMES!!, featuring its two title characters, Shusuke Fuji and Akaya Kirihara, along with the franchise's protagonist Ryoma Echizen.
The new OVA series was launched to animate highly popular matches selected from Takeshi Konomi's manga series again, but more faithfully to their original stories. Its first volume Tezuka vs Atobe was released in October 2018, then second volume Inui & Kaido vs Shihido & Ohtori/Oichi & Kikumaru vs Niou & Yagyu followed in June 2019.
The last installment will get a limited two-week theatrical run in 30 theaters in Japan from November 15, 2019, then its DVD/Blu-ray will be released on January 28, 2020. Its story focuses on the match between Shusuke Fuji (Seishun Academy) and Akaya Kirihara (Rikkaidai) in the final of the Kanto Regional Tournament.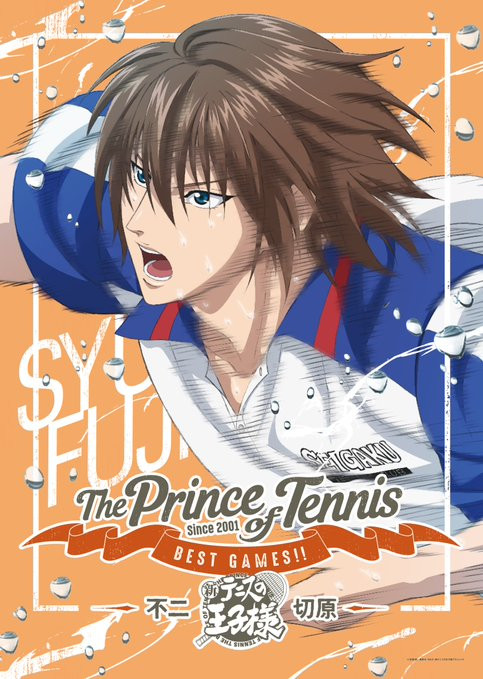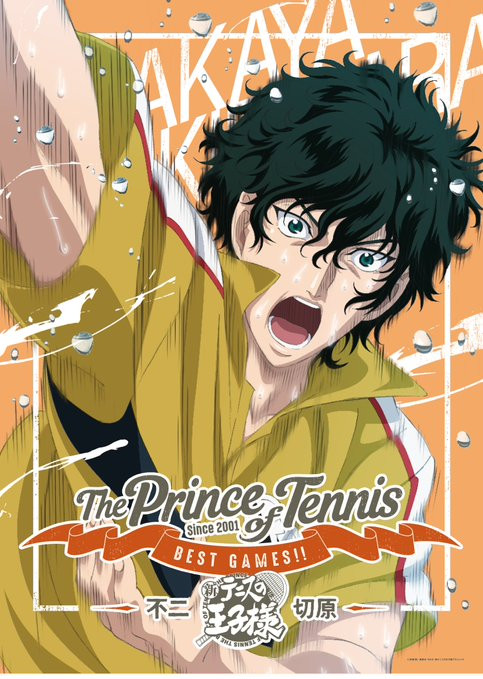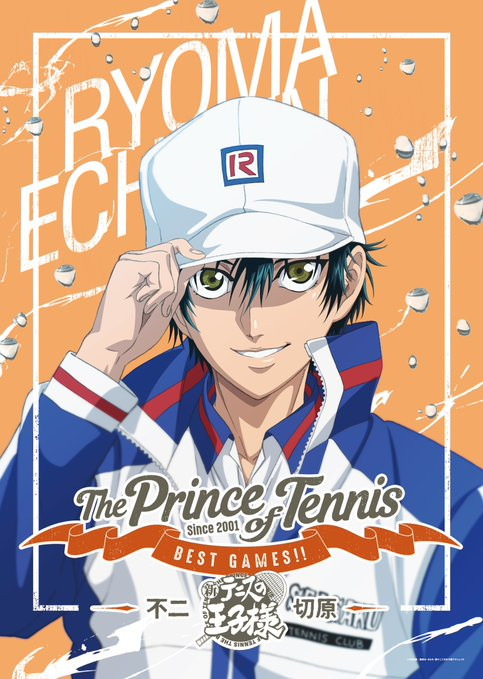 BEST GAMES!!第3弾「テニスの王子様 BEST GAMES!! 不二 vs 切原」のキービジュアル第二弾が公開されました!
不二周助と切原赤也の熱戦を表す臨場感、そして越前リョーマのクールさに注目です✨

▼BEST GAMES!!の情報は公式HPをチェック????https://t.co/uETK5Fsaq3#テニプリ #テニプリBGS pic.twitter.com/kKBuf99TAr

— アニメ「新テニスの王子様」公式 (@shintenianime) September 4, 2019
Photo from the voice recording session:
「テニスの王子様 BEST GAMES!! 不二 vs 切原」アフレコ収録の集合写真をお届け????
完成に向けてキャスト&スタッフも気合いが入ります!
11月15日(金)の公開日、どうぞご期待ください✨2週間限定上映です!#テニプリ #テニプリBGS pic.twitter.com/jdbGOxNgA2

— アニメ「新テニスの王子様」公式 (@shintenianime) September 4, 2019
PV:
The third volume first key visual: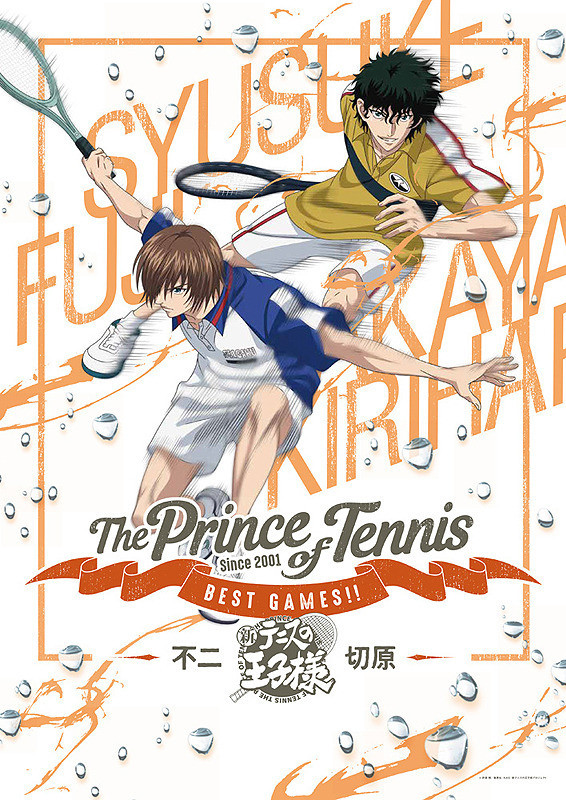 "The Prince of Tennis BEST GAMES!! Main Staff:
Director: Keiichiro Kawaguchi (Please Tell Me! Galko-chan, Frame Arms Girl)
Series Composition/Screenplays: Mitsutaka Hirota (Nanbaka, Anime-Gatari)
Character Designer: Akiharu Ishii (The New Prince of Tennis, Bakumatsu Rock)
Music: Cher Watabe (Idol Time PriPara, Onegai My Melody)
Anime Production: M.S.C (Code:Realize)
---
Source: "The Prince of Tennis" anime official Twitter
© Takeshi Konomi/Shueisha, NAS, The Prince of Tennis Project