"μ's Memorial CD-BOX 'Complete BEST BOX'" is also set to be released on December 25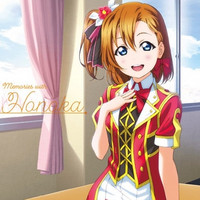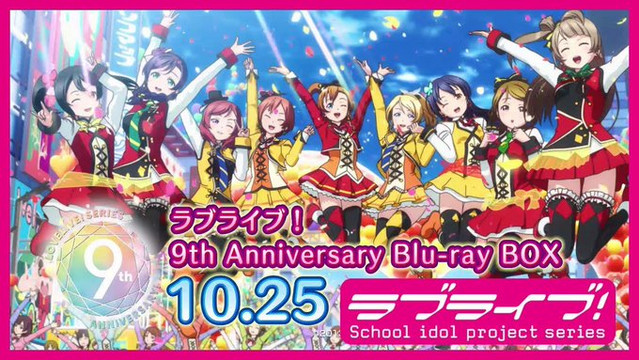 The Love Live! franchise's official YouTube channel has posted a 50-second new CM for "Love Live! 9th Anniversary Blu-ray BOX" narrated by none other than Emi Nitta as Honoka Kosaka from μ's. She has played the character since the franchise's launch in 2010.
The box includes all 26 episodes of the Love Live! TV anime's two seasons and the 2015 film Love Live! The School Idol Movie. The first press limited "Forever Edition" also comes with an advance entry coupon for the franchise's ninth anniversary concert "Love Live! Fes" to be held on January 18 and 19, 2020, a 28-page booklet, five bonus CDs. and all of the bonus footage included in the individual discs. The price for the limited edition is 45,000 yen, and that for the standard edition without the bonus materials is 25,000 yen. Both are set to be released on October 25, pre-orders will be accepted until September 16.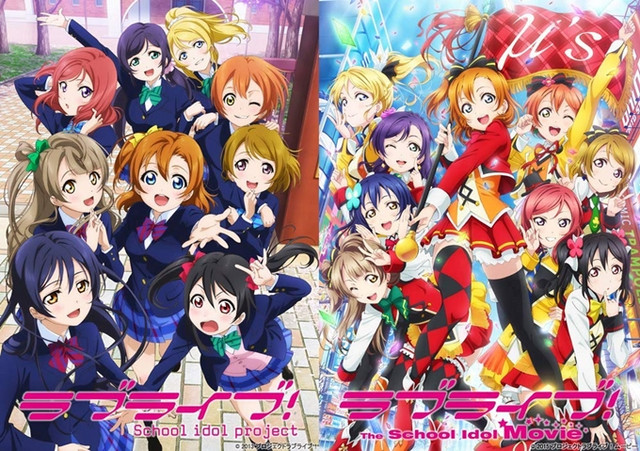 ---
Meanwhile, "μ's Memorial CD-BOX Complete BEST BOX" is also scheduled to be released on December 25, 2019. The 12-disc set includes the 116 song by the members of μ's from their first single "Bokura no LIVE Kimi to no LIFE" (August 2010) to their current last single song "MOMENT RING" (March 2016).
【CD-BOX】9周年記念商品としてのリリースを発表していた「μ's Memorial CD-BOX『Complete BEST BOX』」の発売日が、2019年12月25日(水)に決定しました‼
ただ今から各店舗での予約受付が順次開始となっていますので、是非チェックしてくださいね????

詳細は⇒https://t.co/DfnS91zVh5#lovelive pic.twitter.com/3PjS26Ool8

— ラブライブ!シリーズ公式 (@LoveLive_staff) August 21, 2019
---
Source: "Love Live!" franchise official YouTube channel
©Project Love Live!