It now ranks sixth in the Japanese animation film's box office raking of all time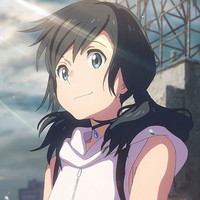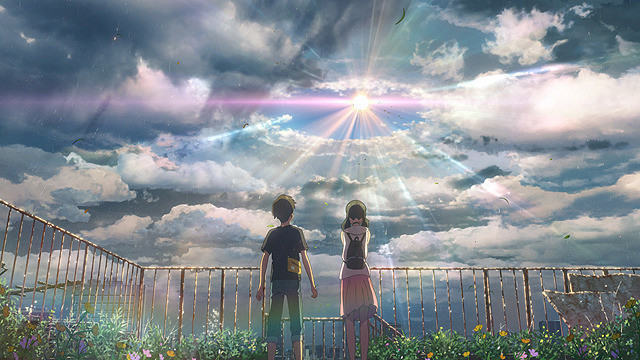 It is officially confirmed today that Makoto Shinkai's Tenki no Ko/Weathering With You has earned a massive 12.1 billion yen on nine million admissions by September 8, in 52 days since its release on July 19, 2019. It has finally become the top-grossing film of this year in Japan so far, surpassing Guy Ritchie-directed Walt Disney Pictures film Aladdin's Japanese box office record of 12.09 billion yen.
The 114-minute film now ranks seventh in the Japanese film box office ranking of all-time and becomes the sixth top-grossing Japanese animation film of all time, outgrossing Hayao Miyazaki's 2013 film Kazetachinu/The Wind Rises (12.02 billion yen).
Shinkai says, "I would like to express my heartfelt thanks to the fact that so many people have seen 'Weathering With You.' Since the screenings will continue even after the summer vacation is ended, so I would be very happy if the choices and actions of the protagonist boy and girl will become one of your daily topics."
To commemorate the great box office success, ten types of the limited film bookmarkers will be given to the theatergoers from September 14.
/
㊗️大ヒット記念????
入場者プレゼント????配布決定✨
\

昨日までに動員900万人・興収120億円を突破⚡️本年度の公開映画の中で、No.1の大ヒットとなりました???????????? #天気の子

感謝の気持ちを込めまして、9/14(土)より全国の上映館にて
【数量限定】の「フィルムしおり」????を配布します! pic.twitter.com/BfauBP7lRh

— 映画『天気の子』 (@tenkinoko_movie) September 9, 2019
『天気の子』興収120億円突破し今年度1位に "大合唱上映"も開催決定https://t.co/UiR1eceqcO

#映画 #天気の子 @tenkinoko_movie

— ORICON NEWS(オリコンニュース) (@oricon) September 9, 2019
---
Source: Oriicon News
(C)2019 "Tenki no Ko" Production Committee