Ippo's anime voice actor Kohei Kiyasu serves as writer/director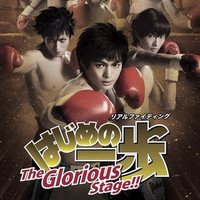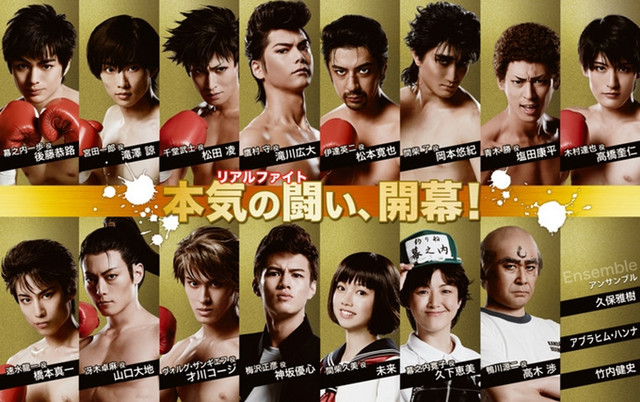 The official website for "Real Fighting 'Hajime no Ippo' The Glorious Stage!!," the first stage play adaptation of George Morikawa's long-running boxing manga Hajime no Ippo, has posted a key visual and a 30-second CM to introduce its main cast, including 21-year-old Kyoji Goto as the protagonist Ippo Makunouchi. The actor has experience of shoot boxing, a combat sport created by former kickboxer Caesar Takeshi in 1985, which allows kicks, punches, knees, elbows, throws, and standing submissions.
As the manga's 30th anniversary project, the stage play is set to be performed at Shinagawa Prince Hotel Stellar Ball in Tokyo from January 31 to February 9, 2020. 44-year-old Kohei Kiyasu, who voiced the protagonist Ippo Makunouchi in the anime series from 2000 to 2014, is attached to write and direct. And 53-year-old Wataru Takagi, the voice of Masaru Aoki in the anime, plays Genji Kamokawa, the owner of the Kamogawa gym that Ippo belongs to.
General sales of the 8,000 yen tickets will begin on December 22, 2019.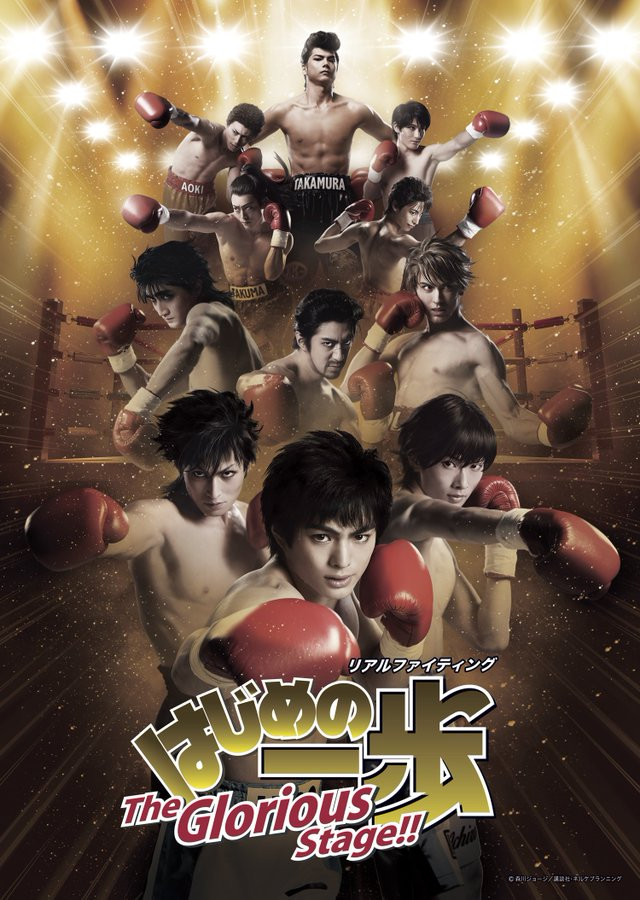 リアルファイティング「はじめの一歩」The Glorious Stage!!全情報解禁!
本日発売の「週刊少年マガジン」42号にキービジュアルが掲載されました!
詳細は公式サイトhttps://t.co/xlSdhEpuRXをチェック!
作・演出の喜安浩平さんやキャストからコメントをいただいたので公式サイトからご覧ください! pic.twitter.com/l5UCb8woUx

— リアルファイティング「はじめの一歩」The Glorious Stage!! (@ippo_stage) September 18, 2019
Main cast:
Ippo Makunouchi: Kyoji Goto
Ichiro Miyata: Ryo Takizawa
Takeshi Sendo: Ryo Matsuda
Mamoru Takamura: Koudai Takigawa
Eiji Date: Hiroya Matsumoto
Ryo Mashiba: Yuuki Okamoto
Masaru Aoki: Kohei Shiota
Tatsuya Kimura: Keito Takahashi
Ryuichi Hayami: Shinichi Hashimoto
Takuma Saeki: Daichi Yamaguchi
Alexander Volg Zangief: Koji Saikaea
Masahiko Umesawa: Yushin Kamisaka
Kumi MAshiba: Miku
Hiroko Makunouchi: Megumi Hisashita
Genji Kamokawa: Wataru Takagi
---
Source: "Real Fighting 'Hajime no Ippo' The Glorious Stage!!" official website / Twitter
©George Morikawa/KODANSHA, Nelke Planning