Gear up for October's original Studio 3Hz production!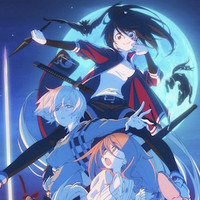 Crunchyroll's Fall 2019 Simulcast Lineup is upon us, so it's time to get hyped for BLACKFOX! The original science fiction / action anime film kicks off its futuristic ninja theme in October, so read on for more about the Studio 3Hz production.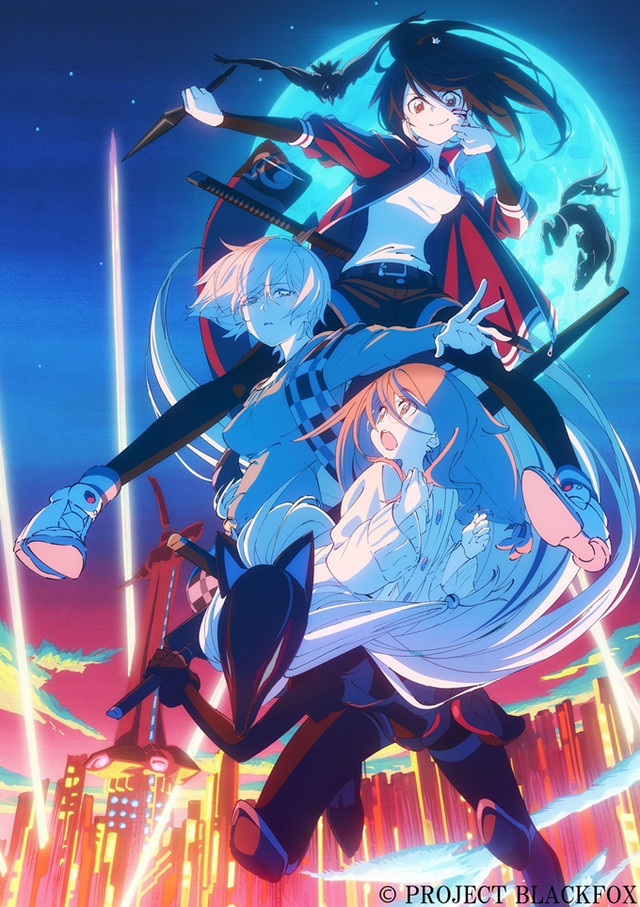 Navigation
Launch Time:
BLACKFOX Special Preview (24 minutes) launches on September 27 at 9:00am PT
Full version launches October 4 at 9:00am PT
Territories: Worldwide excluding Asia, French Speaking Europe, German Speaking Europe, Italy and Russia
Living in a ninja residence tucked away in a corner of a futuristic city is Rikka, the eldest daughter of a Ninja clan, who looks up to her father --a researcher--very much. Carrying on with her life normally, Rikka's home came suddenly under attack one day. Driven into a corner, what would she do to overcome this crisis?
Rip darkness to pieces and become "BLACK"!
Rikka Isurugi / Lily
VA: Ayaka Nanase (Yoshino in Sakura Quest)
Born into the Isurugi ninja clan. Though she is expected to succeed her grandfather as the head of the clan, she looks up to her father very much and wishes to follow in his footsteps to become a researcher.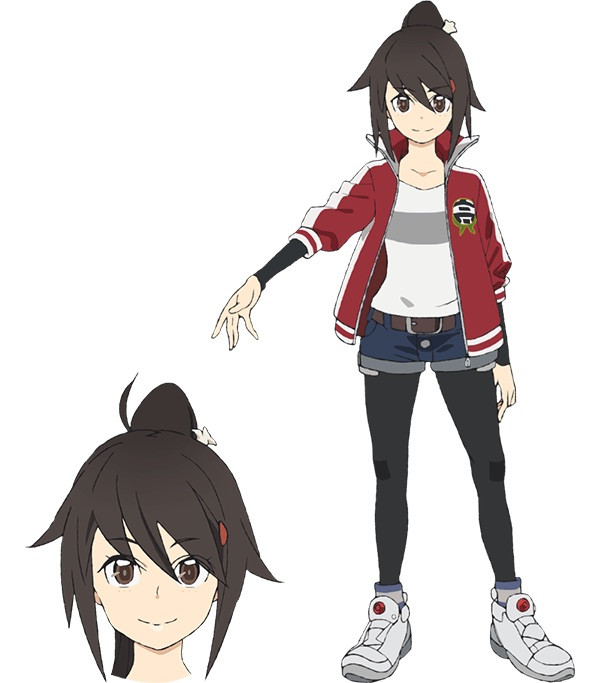 Mia
VA: Haruka Tomatsu (Naruko in anohana)
A powerful psychic with a sharp mind. Also skillful in chess.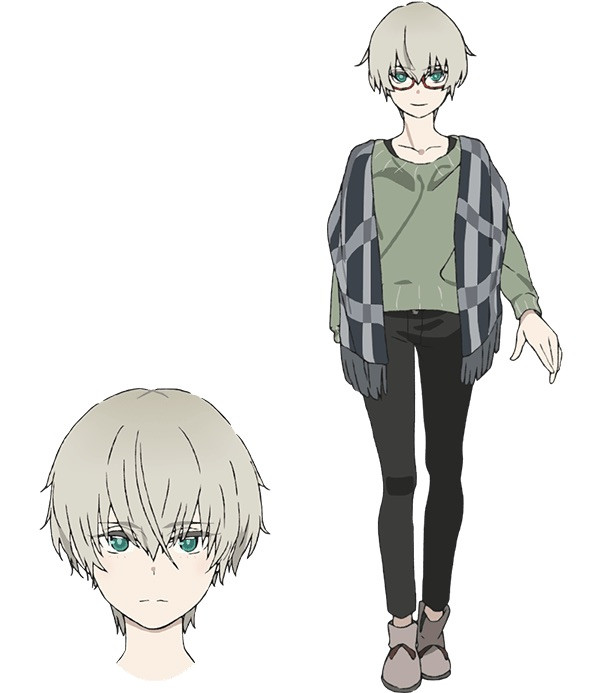 Melissa
VA: You Taichi (Kenya in ERASED)
Rikka's roommate. She takes care of all the chores while Rikka makes a living to support both of them.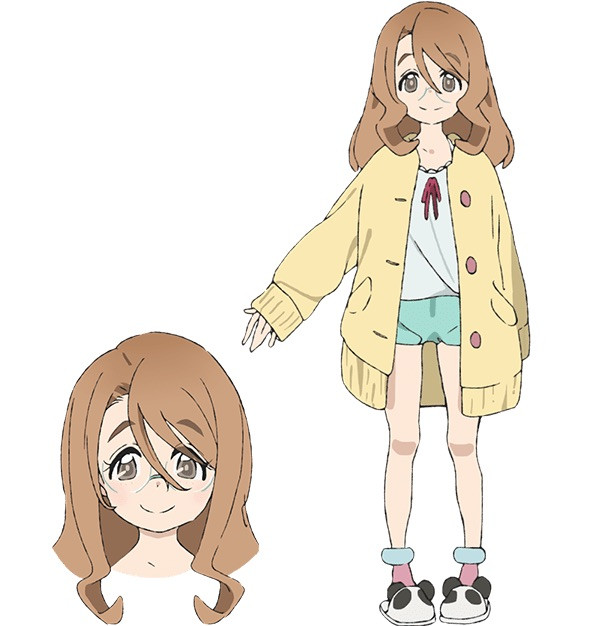 The girl in the fox mask
VA: ???
A mysterious figure who wears a fox mask. She appears in the streets in the dead of night dressed in all black and is often the talk of the town.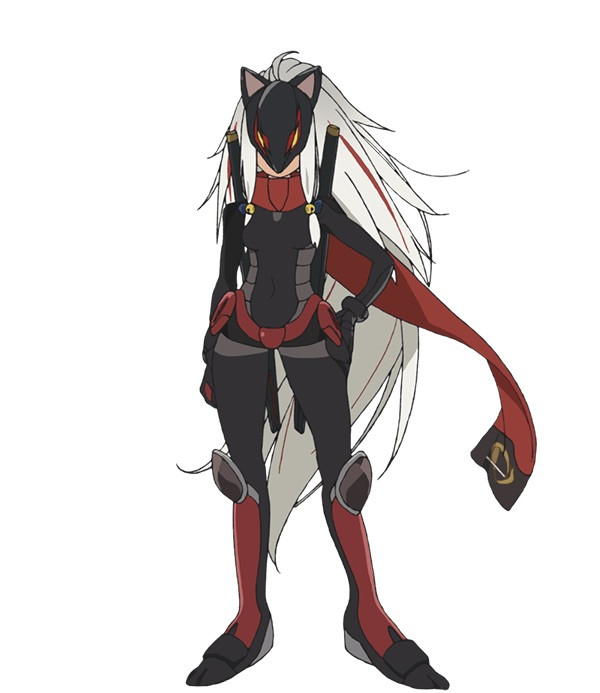 Allen
VA: Hiroshi Tsuchida (Nakarunado in Log Horizon)
Rikka's father. A researcher who builds animal droids. He is peace-loving, kind and laid-back.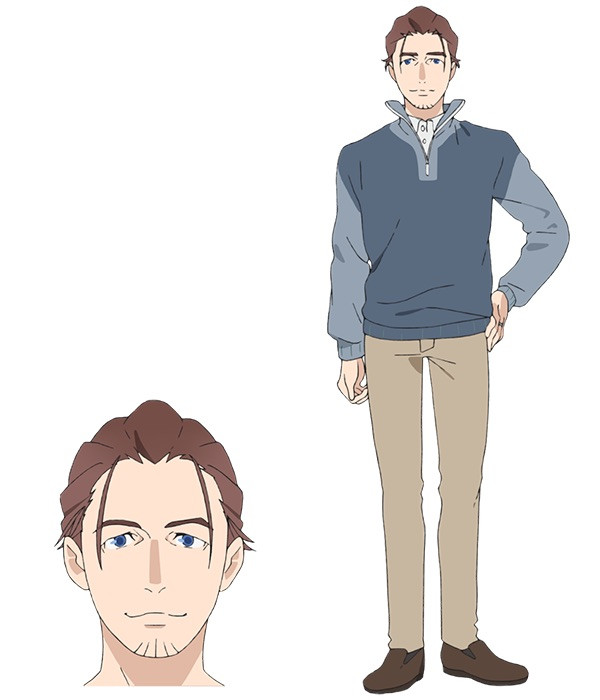 Hyoe
VA: Eizou Tsuda (Ray Dawn in fairy gone)
Rikka's grandfather and 17th head of the Isurugi Family. A stern man who values ​​tradition.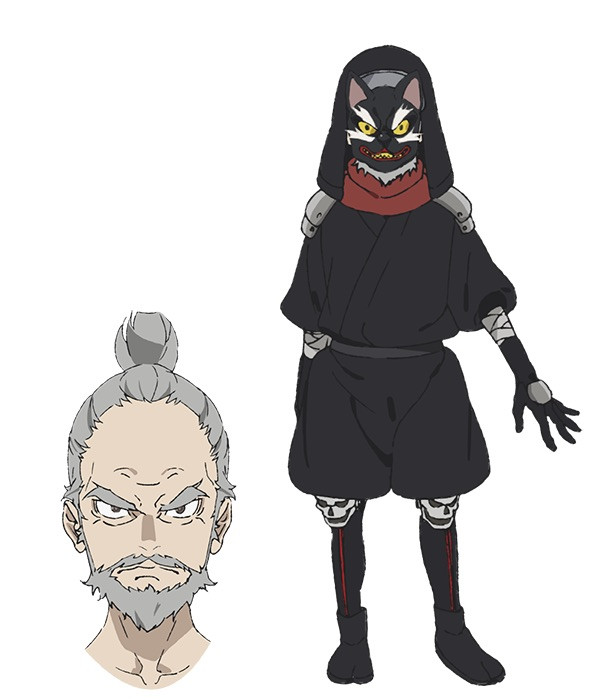 Lauren
VA: Nobuo Tobita (Adelheid von Schugel in ISEKAI QUARTET)
A researcher who once worked for Gradaheim Tech Corp., engrossed in research involving potential abilities.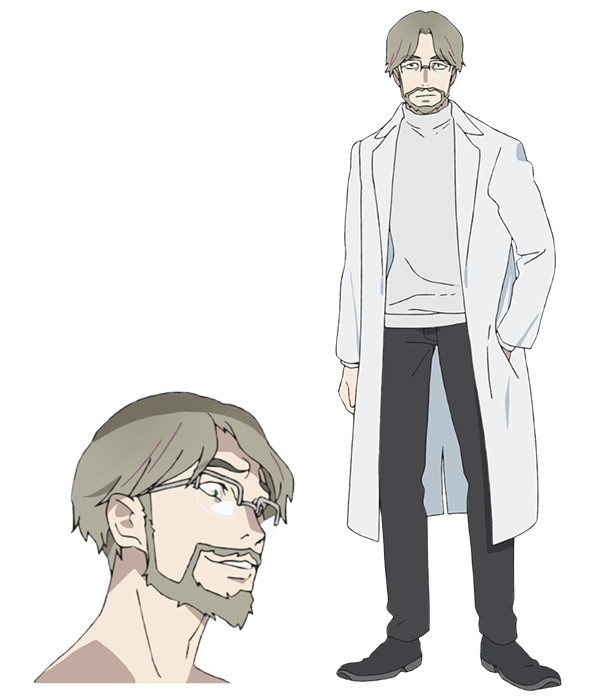 Brad
VA: Hiroki Touchi (Pantherlily in Fairy Tail)
CEO / President of Gradsheim Tech Corp., a major corporation in Brad City.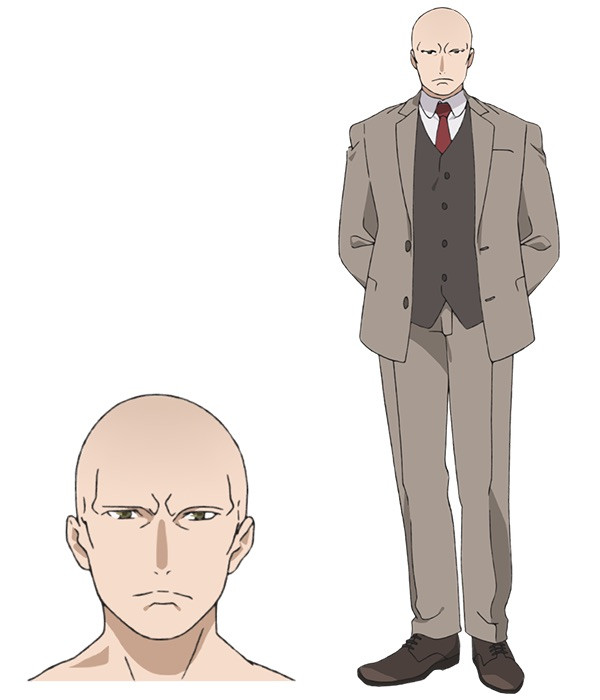 Harold
VA: Rikiya Koyama (Yukichi in Bungo Stray Dogs)
Owner of the detective agency Rikka is working at.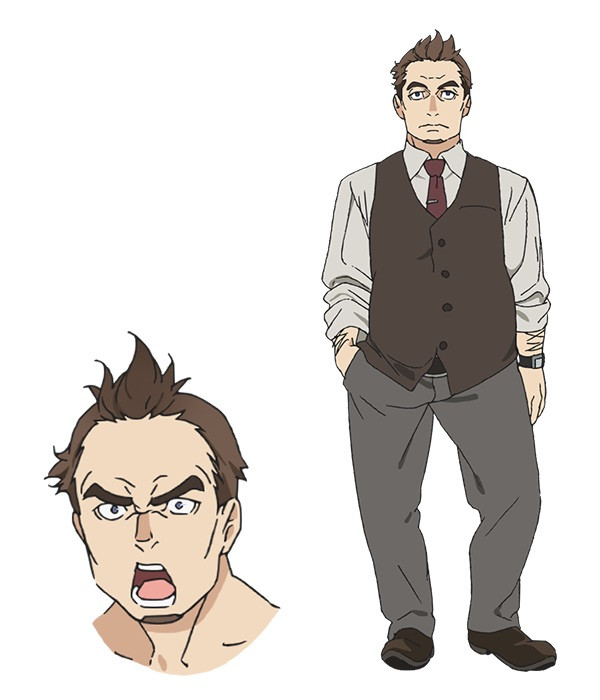 Oboro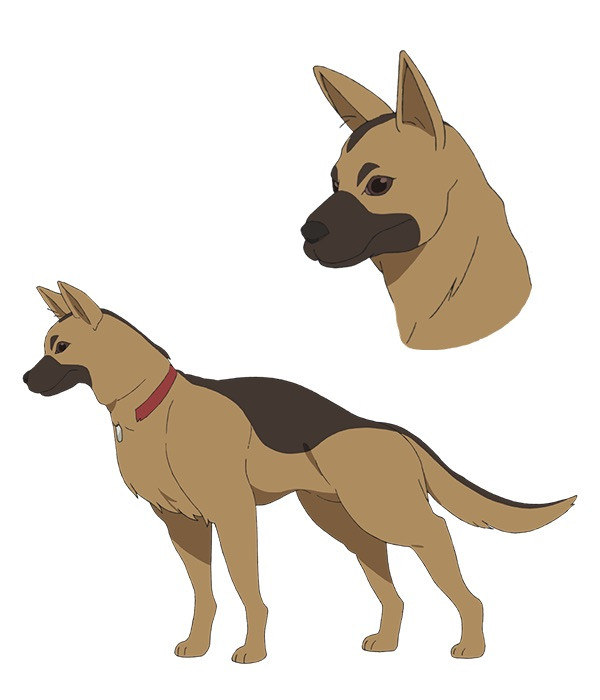 Madara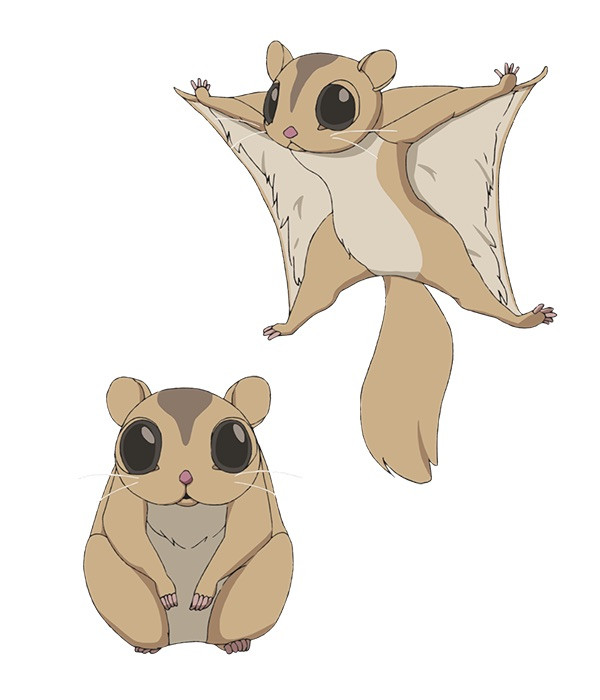 Kasumi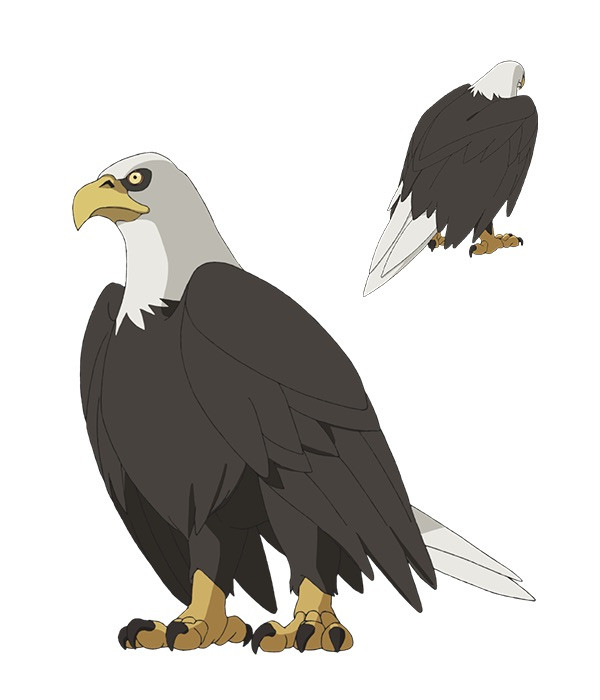 General Director
Kazuya Nomura (Run With the Wind, Robotics;Notes)
Director
Keisuke Shinohara (A3!)
Character Design
Atsushi Saito
Script
Naoki Hayashi
Mechanical Design
Fumihilo Katagai
Animaidrawn Design
Kenji Ando
Prop Design
Ryo Akizuki
BackGround Design
Yuho Taniuchi
Moriyoshi Ohara
Atushi Morikawa
Ju Ishiguchi
Kou Kawamura
Art Director
Yuji Kaneko
Background Art
AOSHASHIN
Colorist
Yukie Noguchi
3DCG Director
(Flying Ship Studio)
Shunsaku Usui
3DCG Production
Flying Ship Studio
Director of Photography
Yu Wakabayashi
Compositor
T2 studio
Graphic Art
Hirofumi Araki
Editor
Go Sadamatsu
Sound Director
Jin Aketagawa
Music
Masaru Yokoyama
Kana Hashiguchi
Theme Song
fripSide
Sound Producer
Good Smile Film
Producer
infinite
Production Studio
Studio 3Hz
Interview with Chief Director Nomura Kazuya:
How did you come to join the BLACKFOX production team?
I first got involved when I saw the character designer Saito Atsushi-san's art and wanted to create a place where these characters could exist. I had also joined a bit later, so by the time I had joined Saito-san had already compiled a proposal packet with his art in it. I think the story had changed quite a bit from the original idea. First, it was going to be a darker hero story and then we switched things up two or three times. In the end, we ended up with a story with more of an American superhero type influence.
The first arc seems to be thinking about the foreign market with it's borderless setting and the detective-like story and it also seemed to be like a callback to Tatsunoko Heroes like Hurricane Polymar.
In order to get a better visual for the film, I ended up going through a lot of Tatsunoko Pro's transformation hero series. I've always been a huge fan of Amano Yoshitaka as a character designer, so I'd collected various materials from "Gatchaman" and "Casshern." But I already had the idea that the main character was going to be doing some detective work and also be a ninja even before I decided to look into "Hurricane Polymar." One of the first ideas I got for this story was to have a detective in training working on a case and pretend to be taking pictures while she was actually gathering information about the whereabouts of the person she was looking for.
What did you think after first seeing the completed film?
The first thing that comes to mind is I'm so amazed that Director Shinohara Keisuke and the rest of the staff were able to hold that consistent amount of excitement throughout the entire film. When we were discussing the film, I'd thrown in some really outrageous ideas, so I was pretty worried about the staff z actually being able to animate those parts. But in the end, the animation was so lively, and the excitement was nonstop.
What's the best part of the film?
First, I'd like the audience to notice how the 3 main girls look and see what their characters are like. Of course, visually, they all look really cute, but all three of them are characters that symbolize this story and its world. These girls all have something happen to them in the past, but they were able to get over those obstacles and grow. The world in this anime exists as a setting for these girls to live and grow. Eventually, I think it'd be great to see characters that didn't originally exist in this world to appear freely and for the world itself to expand through derivative works and the audience's imagination.
Could we get a message for the fans?
I'm hoping this title can be a title that the viewers can watch this with their kids or with their families and go, "The leading girls worked so hard," or "They're so cool," and really enjoy the film. With the completed film... Even though I was on the production team for this feature, there were some parts that even surprised me and that I really enjoyed. So I think first-time viewers will really enjoy the film.

-------
Joseph Luster is the Games and Web editor at Otaku USA Magazine. You can read his webcomic, BIG DUMB FIGHTING IDIOTS at subhumanzoids. Follow him on Twitter @Moldilox.