Both series go live for members in the US and Canada at 3:00pm PT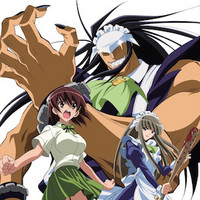 Crunchyroll has two more anime catalog additions to announce today, both if which will be available for members in the United States and Canada today at 3:00pm Pacific Time. Brace yourselves for the arrival of Kamen no Maid Guy and Soul Link, and read on for more about both shows.
Kamen no Maid Guy
Launch Time: September 18 at 3:00pm PT
Territories: United States and Canada
Synopsis:
Service with a savage smile... That's me, Maid Guy!
One day, high school student Naeka Fujiwara finds herself the near-future inheritor of vast wealth. But with potential wealth comes villains determined to steal it, even if it means taking Naeka's life. Therefore her mega-wealthy grandfather hires a brawny, commando-like maid to protect Naeka until her 18th birthday, which is when she can legally inherit the fortune. His name is Kogarashi, or just Maid Guy! Of course, Kogarashi is well-equipped to do the cooking and cleaning chores as well, since Naeka is completely inept when it comes to household duties. Between his steel body and various secret weapons, the super-maid solves all kinds of problems, even if he ends up creating many more!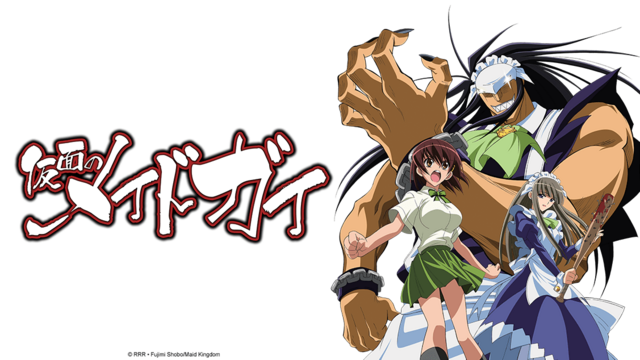 Soul Link
Launch Time: September 18 at 3:00pm PT
Territories: United States and Canada
Synopsis:
The happy reunion between siblings, friends, and lovers aboard the space station Aries is short-lived, as a group of heavily-armed terrorists invades. A majority of crew members and tourists evacuates, leaving a small group of fresh-faced military cadets, their tough-as-nails commander, and a resourceful young officer to survive while trying to keep the terrorists from bombarding Earth with nuclear weapons. Soon, though, both cadets and terrorists realize there's a bigger threat in their midst, in the form of a traitor with a bioengineered virus. Making matters worse, the genius officer is taken prisoner, leaving his comparatively average younger brother to lead the underdog effort.