Today marks the anniversary of that thing the internet does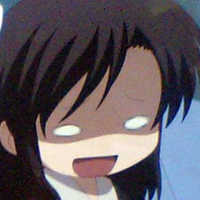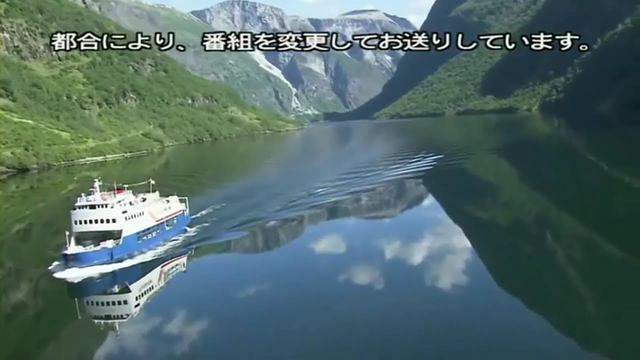 The Internet is swift and ruthless, which means memes are born, mature, and die in a matter of seconds. The Internet is also super weird, however, which is how you get things like "Nice Boat."
12 years ago today, harem anime and all-around feel-good hit School Days was scheduled to air its final episode. The original visual novel from 0verflow was infamous for its gory Bad Endings, so it's no surprise that the anime ending was due to be similarly brutal. However, a murder had taken place in Kyoto a day prior, with a 16-year-old girl killing her father with an axe.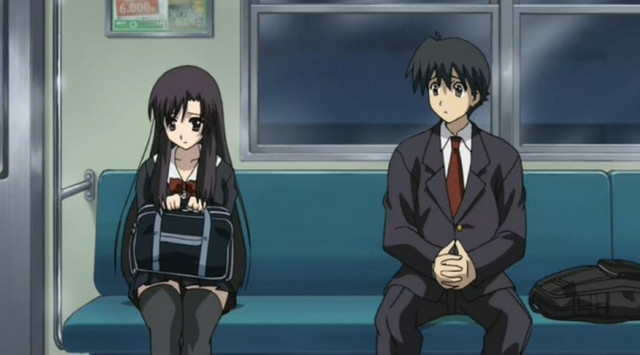 It's common practice for studios or TV stations to choose to edit, delay, or even completely pull elements of shows that hit too close to recent tragic events. (See alterations to Fire Force in recent weeks, or the editing of a recent PreCure film in the wake of a tsunami.) In the case of School Days, they opted to delay the finale, filling the block of time with video of scenery set to calming music.
While some were upset, one 4chan user responded diplomatically to footage of a Norwegian ferry: "Nice boat." And, because Internet, a meme was born.
The meme fortunately gave people something else to do during the delay. Memes and fan art were constructed around the whole "Nice boat." idea for several months after the finale (which did finally air). 0verflow even owned the joke, renaming their booth for Comiket 73 in December of that same year: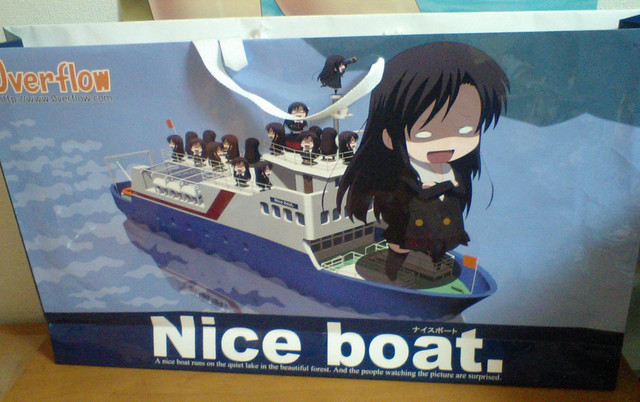 Nowadays the School Days finale is available to watch in its entirety, and the meme has largely sailed on. But once a year, we're here to remember the Nice Boat.
Source: Know Your Meme

-----
Kara Dennison is a writer, editor, and interviewer with bylines at VRV, We Are Cult, Fanbyte, and many more. She is also the co-founder of Altrix Books and co-creator of the OEL light novel series Owl's Flower. Kara blogs at karadennison.com and tweets @RubyCosmos.