Akira Kamiya turned down the offer, but will make guest voice appearance along with Kazue Ikura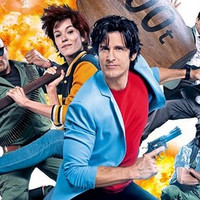 Japanese dub cast members were announced on the official Japanese website for Nicky Larson et le Parfum de Cupidon (Nicky Larson and the Cupid's Perfume), Philippe Lacheau-directed live-action film adaptation of Tsukasa Hojo's City Hunter action comedy manga, which include Koichi Yamadera as Nicky Larson/Ryo Saeba and Miyuki Sawashiro as Laura Marconi/Kaori Makimura.
According to the announcement, 73-year-old Akira Kamiya, the original anime voice cast of Ryo, turned down the offer because it was a live-action work (In the 1993 Hong Kong live-action adaptation, the star Jackie Chan's fixed Japanese dub cast Hiroya Ishimaru voiced Ryo). Instead of him, 58-year-old Yamadera, who played various minor roles in the original TV series, was selected as the leading role. As special guest voice, Kamiya and Kaori's original anime voice cast, Kazue Ikura, will play yet-revealed characters.
Meanwhile, the anime's three original voice cast: Harumi Ichiryusai/Yoko Asagami as Hélène Lamberti/Saeko Nogami, Tessho Genda as Mammouth/Umibouzu, and Hideyuki Tanaka as Tony Marconi/Hideyuki Makimura voice their characters in the live-action as well.
Under the Japanese title "City Hunter THE MOVIE: Shijyou Saikou no Mission (The Greatest Mission in The History), the 92-minute film is scheduled to be released in Japan on November 29, 2019.
Japanese poster visual: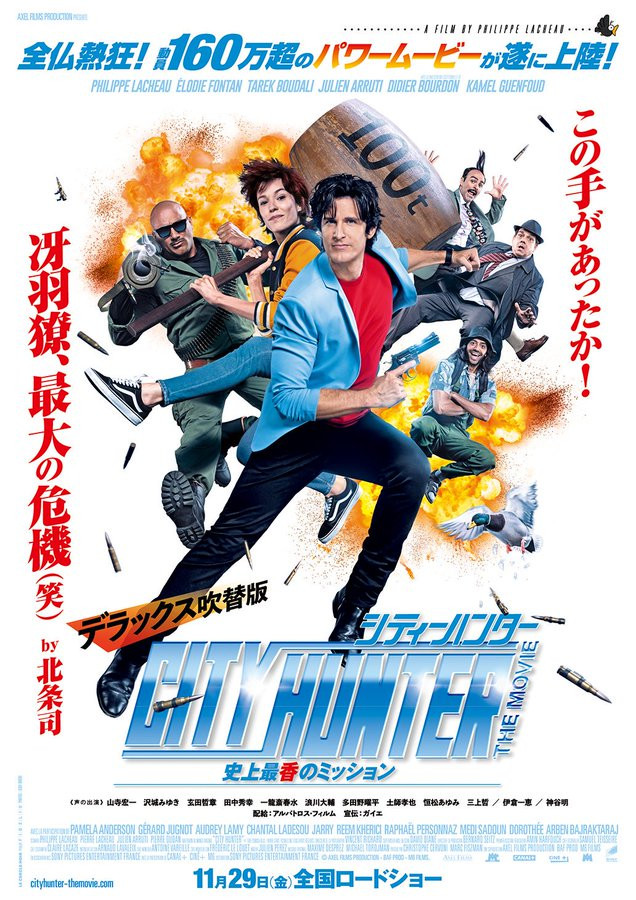 豪華すぎて期待もっこり⁉Σ⊙ᦁ

『#シティーハンター THE MOVIE
      史上最香のミッション』
    ????本ポスター解禁????

そして #実写シティーハンター
日本公開は豪華声優陣による
\デラックス吹替版/に決定いたしました????????

詳しくはこちら▼https://t.co/AVjGve5wY5 pic.twitter.com/APsAnULcvo

— シティーハンターTHE MOVIE 史上最香のミッション (@cityhunter_2019) September 19, 2019
Teaser trailer featuring TM Network's "Get Wild" (The first OP the me for the City Hunter TV anime):
---
Source: "City Hunter THE MOVIE: Shijyou Saikou no Mission" official website / Twitter
(c)AXEL FILMS PRODUCTION - BAF PROD - M6 FILMS