Hime leuchtet euch den Weg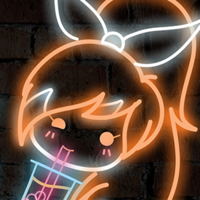 ---
Blätter ändern ihre Farbe, die letzte Hitze des Sommers verabschiedet sich und die Kürbisse kommen aus ihren Bauten gekrochen, um es sich in den Dekorationsabteilungen gemütlichen zu machen - der Herbst ist beinahe hier! Und mit einer neuen Jahreszeit kommt natürlich wie immer auch eine neue Season an Anime daher, die wir euch hier auf Crunchyroll präsentieren werden! Senkū und sein Reich der Wissenschaft setzen ihren Weg zur Zivilisation in Dr. STONE fort, Boruto bekämpft weiter den Otsutsuki-Clan und wir entführen euch erneut auf Abenteuer in andere Welten mit neuen Isekai-Shows wie Ascendance of a Bookworm und Didn't I Say To Make My Abilities Average In The Next Life?!. Und damit ihr dabei den Überblick behalten könnt, haben wir natürlich wie immer eine neue Übersicht parat, die euch im Folgenden den Weg erhellen wird.
Doch bevor wir in unser neues Programm eintauchen, müssen wir euch noch über eine wichtige Neuerung informieren: Aufgrund einiger Änderungen im Hintergrund unserer Übersicht wird die Anzahl der Fragezeichen dieses Mal NICHT der Anzahl an noch kommenden Titeln entsprechen. Also seid nicht enttäuscht, dass es diesmal scheinbar wenig leere Plätze sind - es kommt garantiert noch was~
Doch lasst uns nun loslegen und in eine neue Season voller Herbstlaub, Deko-Kürbissen und brandneuen Anime eintauchen!
---