The 150-minute edition will be released in Japan on December 20, 2019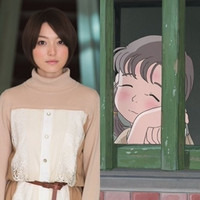 The official website for the anime film Kono Sekai no (Sarani Ikutsumono) Katasumi ni/In This Corner (and Other Corners) of the World has posted a 60-second new trailer introducing an additional character for the extended edition, Teru voiced by Kana Hanazawa (Kuroneko in Oreimo, Red Blood Cell in Cells at Work!).
Teru is a courtesan at the yukaku (courtesan house) Futabakan, whom the protagonist Suzu meets. She is one of the characters who appeared in Fumiyo Kouno's original manga but didn't make appearance in the anime film's 129-minute first version. Director Sunao Katabuchi originally planned to make a 150-minute film and drew a storyboard with that length. But the production committee failed to collect enough funds for the length, so he had to cut off 30 minutes worth of scenes including Teru's.
Hanazawa says, "This is a film I have treasured since that experience through Suzu-san, rather than just watching it. So I couldn't believe I was invited to participate. Reading the original manga, I joined the voice recording session while imagining the things about Teru-chan that were not told in the manga in my own way. I hope more people will see the film!"
#花澤香菜 さんがテルちゃん役に決定????

原作でも人気の高いテルちゃん役に声優の花澤香菜さんの出演が決定しました!

「ずっと大切にしていた作品だったので、参加できるなんて信じられませんでした。」

コメント全文はこちらから→ https://t.co/pGPXeyvy1f#いくつもの片隅に#この世界の片隅に pic.twitter.com/DTEdTJ7hob

— 映画『この世界の(さらにいくつもの)片隅に』&映画『この世界の片隅に』公式 (@konosekai_movie) September 19, 2019
The new edition including 30-minute newly-animated footage will be released in Japan on December 20, 2019.
Teaser poster visual: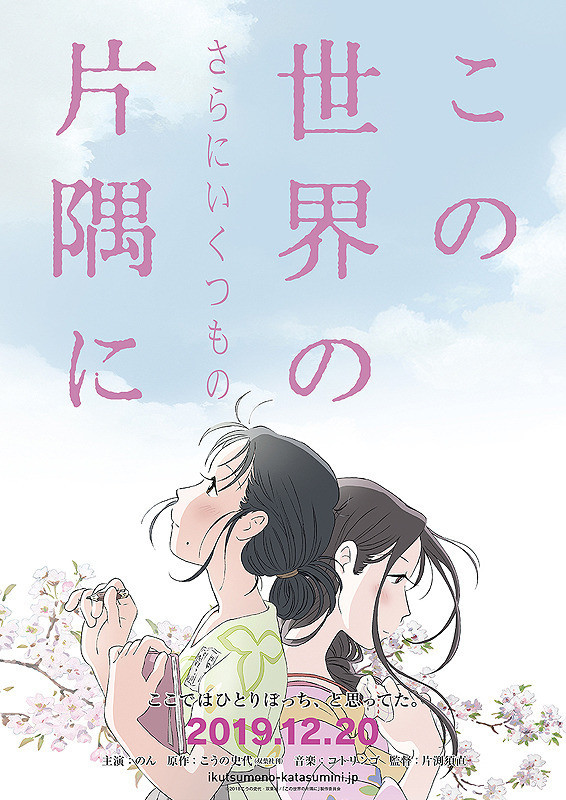 Second teaser trailer:
---
Source: "Kono Sekai no (Sara ni Ikutsumono) Katasumi ni" official website
© Fumiyo Kouno, Futabasha/"Kono Sekai no Katasumi ni" Production Committee