The previous 16th volume was sold out at many bookstores in Japan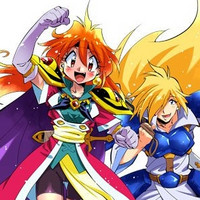 It is officially confirmed today that the next 17th volume of Hajime Kanzaka's internationally popular fantasy light novel series Slayers, entitled "Harukanaru Kiro" (Long Way Back), is set to be released from Fujimi Shobo's Fujimi Fantasia Bunko imprint on October 19, 2019, just one year after the previous 16th volume.
The series was launched in January 1990, and has had 51 volumes in total so far (long novel series: 16 volumes, Special series: 30 volumes, Smash. series: five volumes). After an 18-year hiatus, its long novel series' long-awaited 16th volume "Atessa no Kaikou" (Encounter at Atessa) was finally released in Japan on October 20, 2018. It immediately became sold out at many stores and the publisher decided to reprint it in large number soon after its release.
Th author wrote in the afterword of the 16th volume, "I wrote this like a kind of reunion, so I have not decided to relaunch the series itself yet." Lina Inverse's new adventure is confirmed to continue for a while thanks to a passionate response from the readers.
A beginning part of the 17th volume is now introduced in the latest November 2019 issue of Dragon Magazine released today in Japan.
17th volume "Harukanaru Kiro" cover illustration by Rui Araizumi: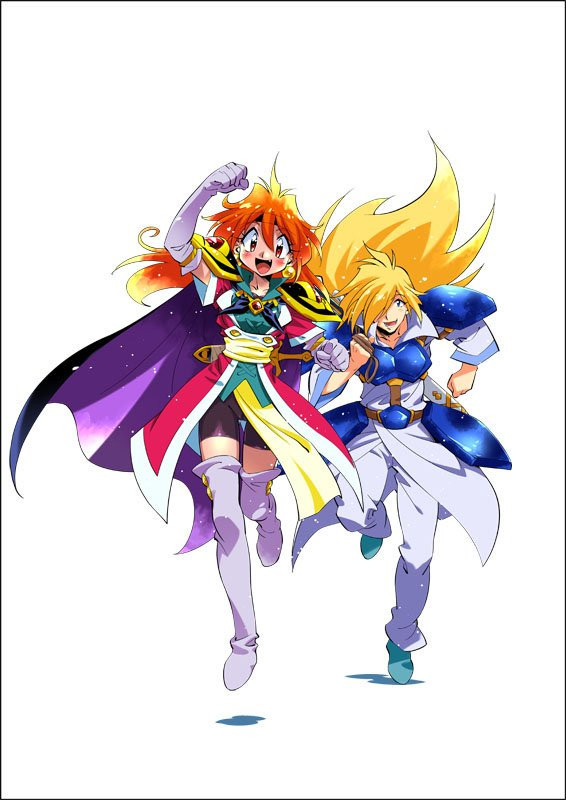 また出るううう!!!!!

『スレイヤーズ』最新17巻、10月19日発売決定! 18年ぶりとなった前巻は売り切れ続出に https://t.co/hf7gE67C5Q @itm_nlab pic.twitter.com/5dcYD4C0oz

— ねとらぼ (@itm_nlab) September 19, 2019
The long novel series' 1st and 16th volume covers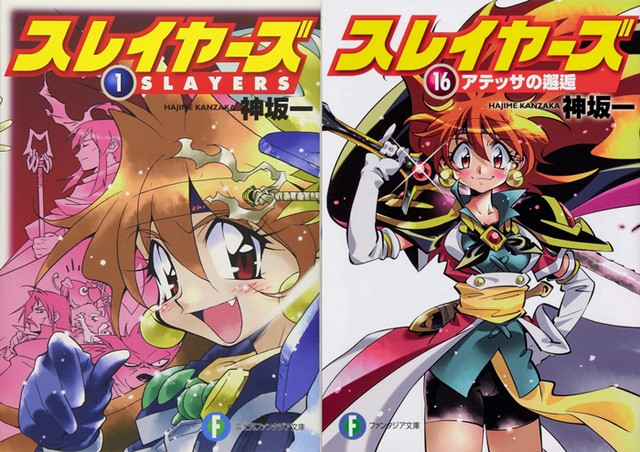 ---
Source: Netlabo