Hidetoshi Takahashi (Harukana Receive assistant director) makes his series directorial debut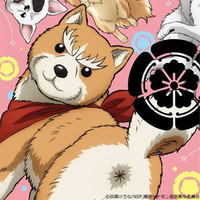 The official website for the forthcoming TV anime adaptation of Una Megurogawa's comedy manga Oda Shinamon Nobunaga announced its January 2020 premiere, as well as its main staff and four main voice cast, today on September 20.
Hidetoshi Takahashi, who recently served as assistant director for Harukana Receive (July-September 2018), makes his series directorial debut, alongside series composition writer Maruo Kyozuka (THE LAST -NARUTO THE MOVIE-) and character designer Hisashi Kagawa (Fresh PreCure!, Tiger Mask W). Pierrot (Boruto: Naruto Next Generations) works on anime production.
Main voice cast:
Oda Shinamon Nobunaga: Kenyu Horiuchi
Date Boo Masamune: Toshio Inukawa (Toshio Furukawa)
Takeda Lucky Shingen: Tessho Kenda (Tessho Genda)
Uesugi Julian Kenshin: Naoji Sugita (Tomokazu Sugita)
Teaser visual: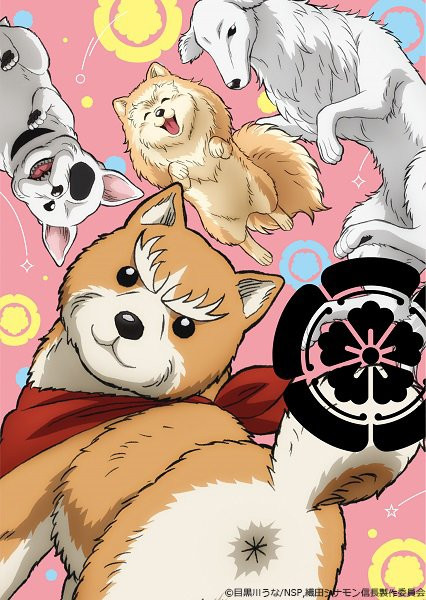 ????TVアニメ「#織田シナモン信長」????
キャスト第1弾&ティザービジュアル解禁!!

織田シナモン信長:#堀内犬友
伊達ブー政宗:#犬川登志夫
武田ラッキー信玄:#犬田哲章
上杉ジュリアン謙信:#杉田直司

▽コメント到着▽https://t.co/N38vzHrys7

ぜひ続報をお楽しみに!???? pic.twitter.com/0ckcZEttDX

— TVアニメ「織田シナモン信長」公式 (@oda_shinamon) September 20, 2019
---
The manga has been serialized in Tokuma Shoten's Monthly Comic Zenon and its web comic site Zenyon . Its story centers on Oda Nobunaga, one of the most powerful warlords in Japan's Sengoku period (1467–1600). After his death in the Honnouji incident in 1582, he reincarnates into a dog named Shinamon in the modern-day Japan. As he enjoys his new life as a dog, other famous warlords, such as Masamune Date, Shingen Takeda, Kenshin Uesugi, and Mitsuhide Akechi, also reincarnate into dogs one after another.
Manga st and 6th tankobon volume covers: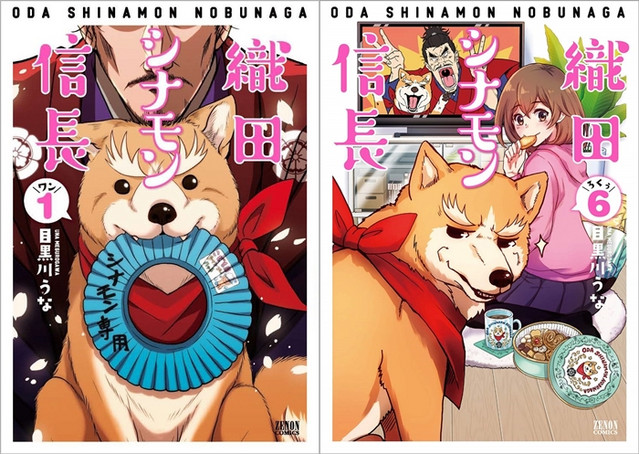 ---
Source: TV anime "Oda Shinamon Nobunaga" official website / Twitter
©Una Megurogawa/NSP 2014