Everyone who logs in will get a 5-Star Transforming Eren!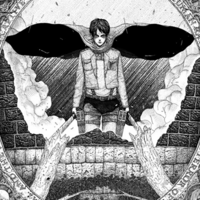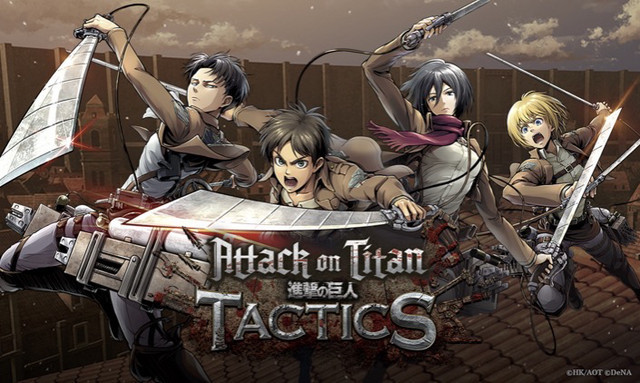 Now that Attack on Titan TACTICS is officially available to download, it's time to take a look at the first collaboration. The tower-defense strategy game has teamed up with the Attack on Titan FINAL Exhibition—which was recently held at Roppongi's Mori Arts Center Gallery in Japan—and there's a special bonus in store for those who log in to play.
For a limited time, everyone who logs into the game will get a 5-Star Transforming Attack on Titan FINAL Eren based on the art showcased during the exhibition. Not only is he unique for being the only character currently in black and white, he is also as strong as the main Titan Eren that fans can only get through the gacha system, and he's totally free!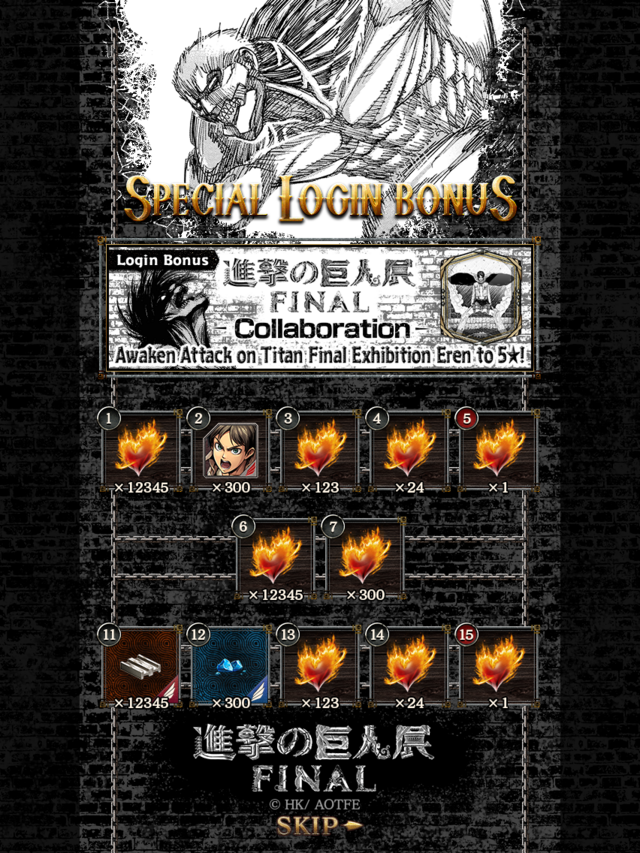 Log in today to claim your own FINAL Eren, and download the game via the links below if you haven't already!


Watch Attack on Titan on Crunchyroll!