Yuichiro Hirakawa (Erased live-action)-directed film hits Japanese theaters in the winter of 2020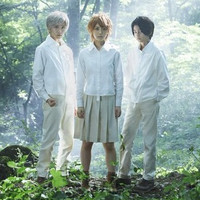 It is officially confirmed today that a live-action film adaptation of Kaiu Shirai (story) and Posuka Demizu (art)'s dark fantasy shonen manga Yakusoku no Neverland/The Promised Neverland is now in the works for release in the winter of 2020. The manga has been serialized in Shueisha's Weekly Shonen Jump since August 2016, and has printed more than 16 million copies worldwide.
47-year-old Yuichiro Hirakawa, who previously worked on the live-action film adaptation of Kei Sanbe's mystery manga Boku dake ga Inai Machi/Erased in 2016, is attached to direct on a screenplay penned by his Erased partner Noriko Goto.
The film follows the original manga's basic story, but the shipping age of the children is changed from the manga's 12 years old to 16. Minami Hamabe (19/Yumeko Jabami in the Kakegurui live-action drama) is cast as the protagonist Emma, alongside Kairi Jo (13/Shota Shibata in Manbiki Kazoku/Shoplifters) as Ray and Rihito Itagaki (17/Heure in Masked Rider ZI-O) as Norman. You can see them in their character costume in a teaser visual below.
How much story of the original manga will be adapted into the film is currently unknown.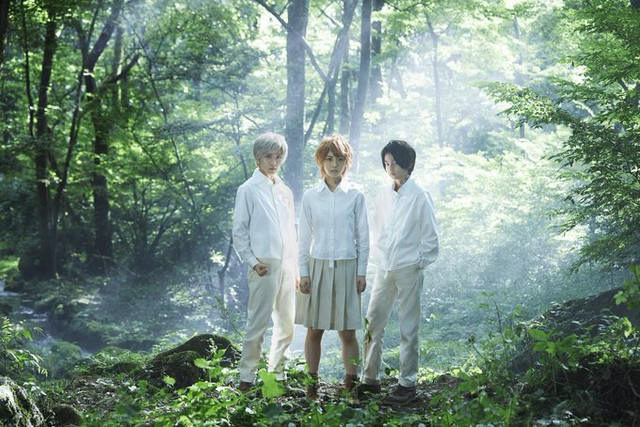 実写映画化決定

主人公エマ(#浜辺美波)×レイ(#城桧吏)×ノーマン(#板垣李光人)に決定

全世界で累計発行部数1600万部を越える″異色″の脱獄サスペンス作品「約ネバ」が2020年冬、ついに実写映画化

映画の詳細はこちら↓https://t.co/Dah7KmvP3d#約ネバ #実写映画化#2020年冬公開 pic.twitter.com/TVNsXJjPNs

— 『約束のネバーランド』公式 (@yakuneba_staff) September 27, 2019
---
Source: "The Promised Neverland" official Twitter, the live-action film's official website
© Kaiu Shirai, Posuka Demizu/SHUEISHA
© 2020 Movie "The Promised Neverland" Production Committe