Crunchyroll to sponsor Japan's Inter College Animation Festival, and you can help!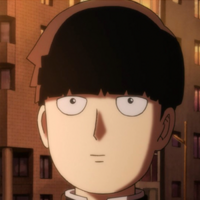 Animation is at the heart of Crunchyroll, and we want to nurture the next generation of animators, storytellers, creatives, and all other types of professionals in the anime industry. Because of this, we've decided to sponsor the 2019 Inter College Animation Festival (ICAF) – an animation film festival built to both showcase the work of students within Japan's prominent art universities and educational institutions and to connect those students with leading professionals already working in the anime industry. It's our responsibility to help support promising upcoming talent and prepare them for a long and vital career in animation.
In addition to our initial sponsorship commitment to ICAF, we will be making a separate donation to help the organization expand their future efforts and growth, and we need your help! Starting today, 9/26/19 through 10/2/19, every minute watched of Mob Psycho 100 Season 2 by anyone on Crunchyroll will increase the amount of our donation. If you were planning to rewatch this amazing series, now is the time to do it!
Why Mob Psycho 100 Season 2?
In the first episode of the second season, Mob meets a girl named Emi who is writing a novel. Her so-called friends find this out and rip it up into pieces, making fun of her for caring so much about it. Mob begins picking up the pieces, saying that you need to pick up things you feel are important, and uses his psychic abilities to mend the manuscript, piece by piece, until it's whole again.
Mob Psycho 100 understands and celebrates the value of art and storytelling, so we felt that the series was a natural fit for this project. Bones, the animation studio that brought Mob to life, is also a sponsor of ICAF, making this choice even more relevant.
Animation is at the heart of Crunchyroll, and now you can help us give back to the amazing community of artists and creators who bring these characters and stories alive for us. It's crucial to pick up the things that are important to you. The people behind the anime industry are important to us, so we are doing our best to support and lift them up. Thank you for reading.
https://www.crunchyroll.com/mob-psycho-100/episode-1-ripped-apart-someone-is-watching-780920
---
For full Terms and Conditions, please click here.