Yukari Tamura (Nanoha VA): " I am very thankful to be involved in such a wonderful franchise."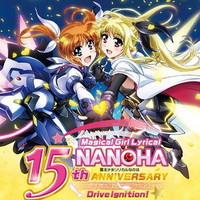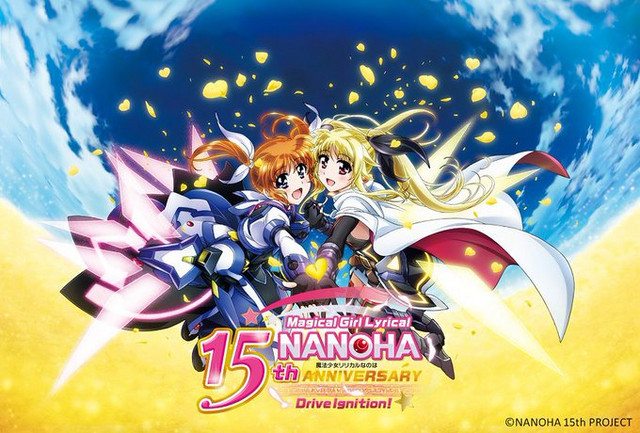 To commemorate its 15th anniversary, an official portal site for the Magical Girl Lyrical Nanoha franchise is opened with a newly-drawn memorial illustration today on October 1, 2019. Its 13-episode first TV anime series started airing in Japan just 15 years ago from today, October 1, 2004. Read special messages from the franchise's two man voice actresses below.
Yukari Tamura (Nanoha Takamachi):
"Congratulations on Lyrical Nanoha's 15th anniversary. I feel nostalgic about the day when we had a press conference for the first Nanoha at King Records' studio. I remember I was excited with so much anticipation at the time. I never thought it would become a series that has continued even until now, 2019. I have experienced many things through the franchise, and have had a lot of fun at each time. 15 years has passed, it still makes me very excited. I am very thankful to be involved in such a wonderful franchise. If there is still something I can do, I would be happy to offer my little help. Happy 15th anniversary!"
Nana Mizuki (Fate Testarossa):
"It has been 15 years since the day when producer Mishima-san, Yukari-san, and I made the presentation at King Records' multi-purpose room by arranging long desks and pipe chairs. After reading Tsuzuki-san's scenario, I was strongly inspired by the character's pure soul and its thrilling story, felt like 'This is the series that I definitely want to deliver to many people!!' Then the entire production team worked so hard. That feeling spread out little by little as the episodes and the series continued. I feel once again that I can't be happier than being beside with Nanoha for such a long time along with all of you. In order to express my gratitude to Nanoha that gave so many 'beginnings' and to those who dedicated all of their love to Nanoha, I will do my best with my biggest love at the 'Lyrical Live' in January next year!! Thank you so much for 15 years!! And thank you for your continued support!!"
????NANOHA 15th Anniversary????

2004年10月1日にTVアニメ第1期が放送開始した「魔法少女リリカルなのは」シリーズが、本日15周年を迎えました!

いつも応援有難うございます!
これからも、なのは達を宜しくお願いします!

シリーズポータルサイトOPEN‼️
▶︎https://t.co/3UmYJvCaWW#nanoha15th pic.twitter.com/QV1GGmyNxt

— 魔法少女リリカルなのは (@lyricalnanoha_) September 30, 2019
The CD jacket illustration for "Magical Girl Lyrical Nanoha Character Song Complete Box" to be released on November 20, 2019, is also revealed.
\キャラソンBOXジャケット公開????/

11月20日発売「魔法少女リリカルなのは キャラクターソング コンプリートBOX」のジャケットを公開しました????

書き下ろしの新曲3曲+新録1曲の詳細も発表!

リリカル☆ライブDAY2のチケット優先販売申込シリアル封入!

▶︎https://t.co/A9gVrNJNcT#nanoha15th pic.twitter.com/pYWXlFApwe

— 魔法少女リリカルなのは (@lyricalnanoha_) September 30, 2019
The 15th anniversary's memorial event "Lyrical Live" was originally planned to be held at Yoyogi National Gymnasium's 1st Gymnasium (capacity: 9,119) just for one day on January 18, 2019. Because of huge demand, its additional show is decided to be held on its next day, January 19.
\リリカル☆ライブ2日間開催????/

「リリカル☆ライブ」DAY2が、2020年1月19日に開催決定いたしました‼️

更に、#柚木涼香 さんと #一条和矢 さんの両日出演も決定!

11月20日発売のキャラソンBOXに、チケット優先販売申込シリアルが封入されます✨

▶︎https://t.co/Q3ddtjE3pg#nanoha15th pic.twitter.com/uDvQHSe0Qe

— 魔法少女リリカルなのは (@lyricalnanoha_) September 30, 2019
---
Source: "Magical Girl Lyrical Nanoha" official portal site / Twitter
© 2019 Magical Girl Lyrical NANOHA Portalsite